TOP 5'S // Jake Olson-Elm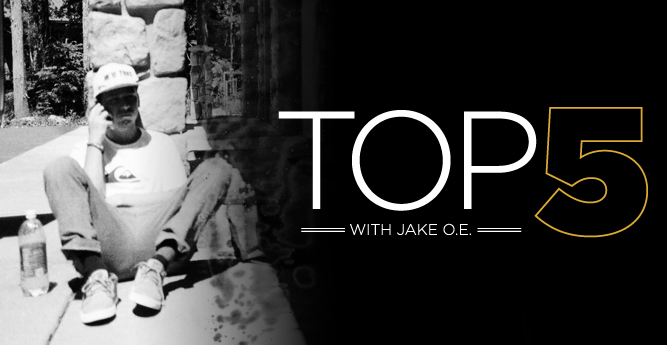 Top 5 things about Minnesota;
Family
Friends
Changing seasons
Fishing/hunting
Chicks that don't know they are hot!
ROPE TOWS!!
Top 5 tracks on you computer/itunes;
These are my top 5 most played songs...foreal!!!
timber timre - woman
grateful dead - brown-eyed woman (live in denmark)
Three dog night-never been to spain
Johnny Cash - Pocahontas
DJ 5150 & DJ spinatik - zip & a double cup remix
Top 5 edits of all time;
woaaaaaaaaa
Top 5 things about no highbacks;
loosey
easier to strap in
easier to un strap
board is lighterr
you can tweak hard
Top 5 hunting/fishing/animal/ufo youtube videos!!