TAKE IT EASY, The Johnny Brady Intro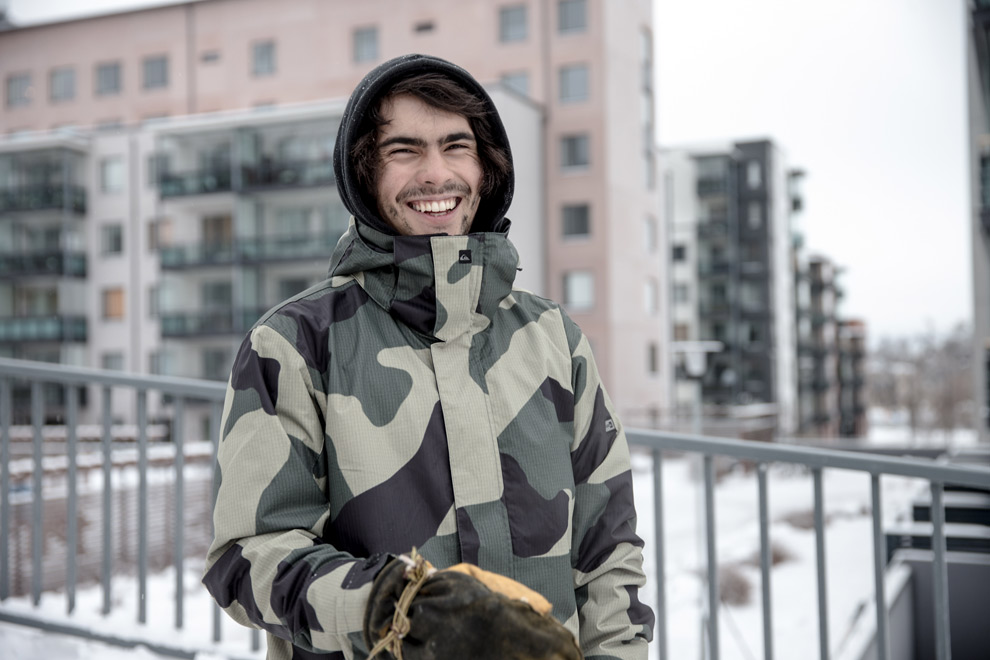 Quiksilver proudly presents TAKE IT EASY a full length snowboard movie. Through this series of interviews we will be introducing you to the featured riders in TAKE IT EASY. Second in our series of intros, Johnny Brady. The biggest little city in the world. The credo that brought up a kid by the name of Johnny Brady. Growing up in Reno Nevada, Johnny had instant access to the spoils of the Lake Tahoe mountains. Influenced by some of the earlier Tahoe legends Johnny has followed the path of skate influenced snowboarding that crosses that boundary line into the backcountry of the mountains. With prior video parts focused around street riding, Johnny took this year to expand his snowboarding, finding him self in Whistler and Cooke City atop the drop in's to some sizable jumps. Amidst a few rag dolls, tomahawks and lost goggles, Johnny has come out with a new perspective on snowboarding and shown what he is capable of in the years to come.
Johnny Brady... haha, Well I make fun of him a lot but he is one of the most talented kids I know. He has this signature style that is fully his own. The way he lands tricks is something truly unique see. It's his balance of power and fluidity while riding that makes his snowboarding so fun to watch. I got to see him take to the Whistler backcountry this year, we just threw him into it. Always a funny thing when you plant a person new to the backcountry at the top of a drop in and say go. He got it though, he managed to get some shots with that signature style of his and impressed me throughout the year with a solid mix of streets and backcountry snowboarding. Trent Ludwig // Director "TAKE IT EASY"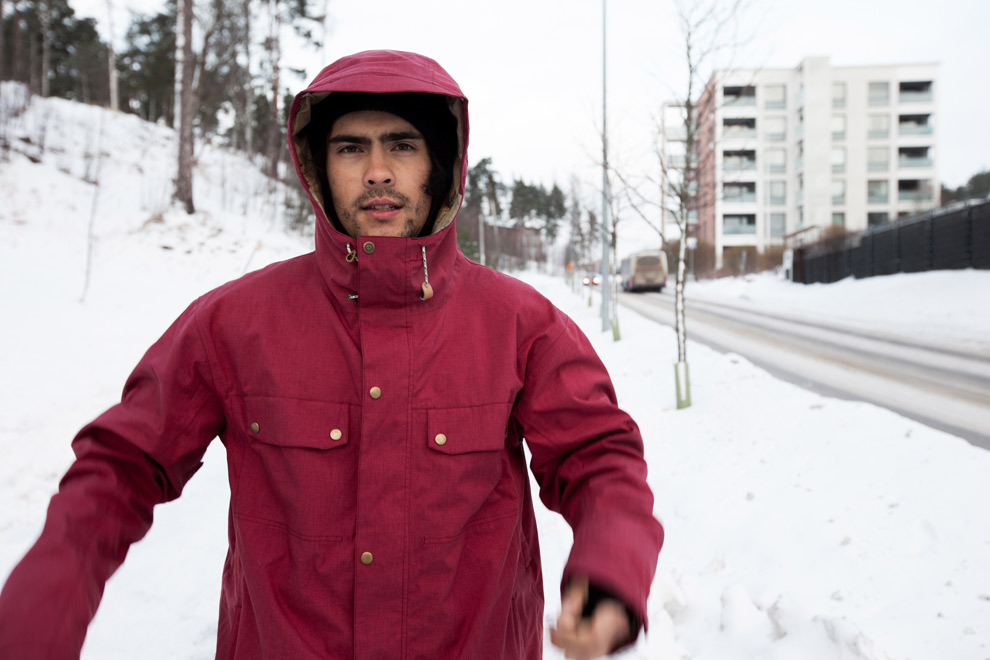 Tell us about yourself? Where you're from, what its like, etc… My full name is Steven John Brady Jr, I live in my truck in the woods, look at tumblr, use disposable cameras, and shower less than I should. I'm from Reno, Nevada. It's a weird place to grow up.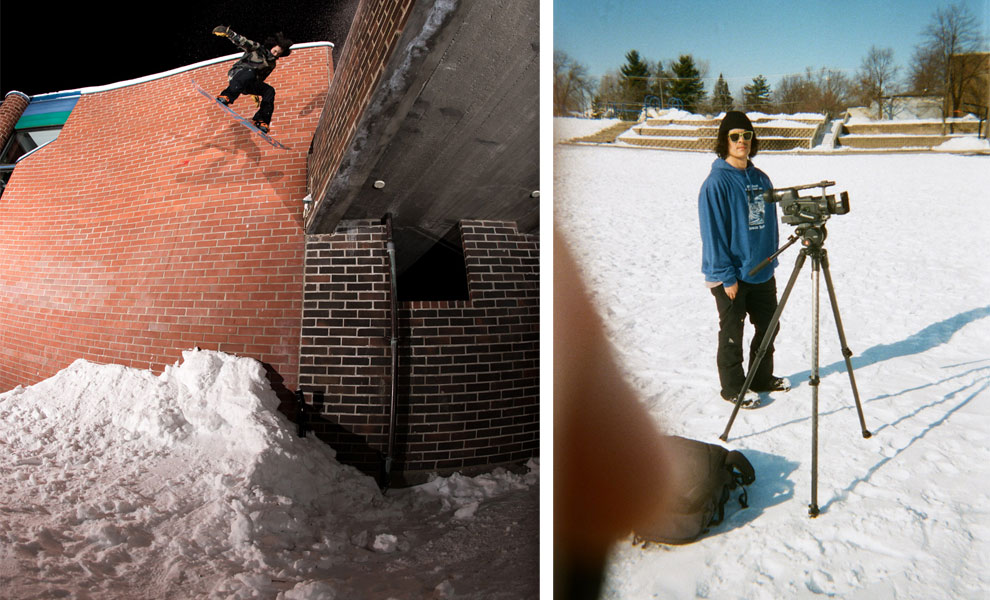 What was your experience filming for Take It Easy this year? It was cool. I got to spend the entire year traveling and and adventuring with one of my best friends, Jon Ray. We went where we felt, spent time with awesome people, went snowboarding, and generally just learned a lot about life, love, and the pursuit of happiness...or whatever.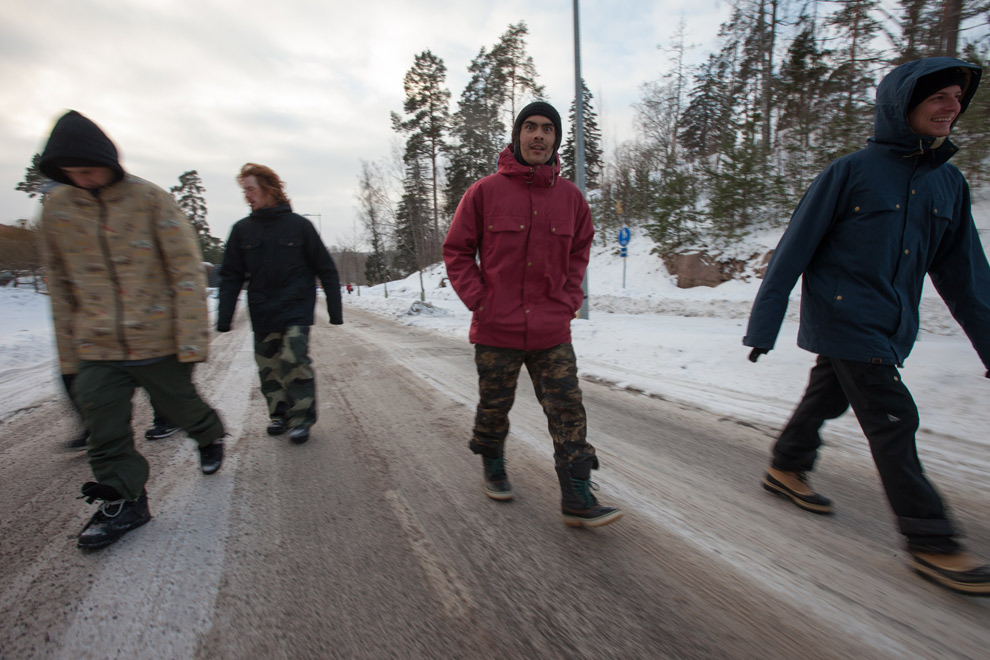 Tell me about your whistler experience? Learning experience. It was mine and Jon's first snowmobile trip ever and we mad an attempt at keeping up with the big dogs (Bryan, Austin, Curt, etc). It was a challenge, but for a couple of greenhorns I feel we did okay. After some pussy footing on my part, ragdolls and hot tubs, a couple makes, snowmobile and truck problems, injuries, my bruised ego, staying in a mansion, and Jon's threesome in Vancouver, we survived with a bit of knowledge.
Do you like snowmobiling? Yep. I'm a commuter though. Who's a better sledder you or Jon Ray? I'd say we are about the same but Jon is more into it. So, Jon is better. Would you rather, drop jump or cheese wedge? Why? I like both but drops are a bit harder for me. It feels cool to land anything on a drop and its also fun just chucking myself on wedges.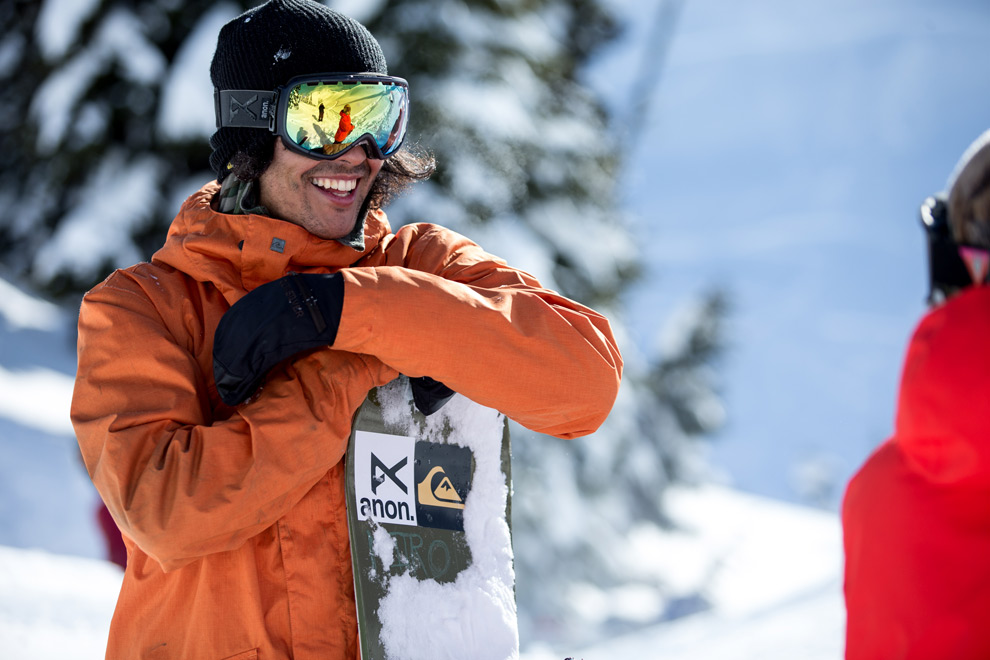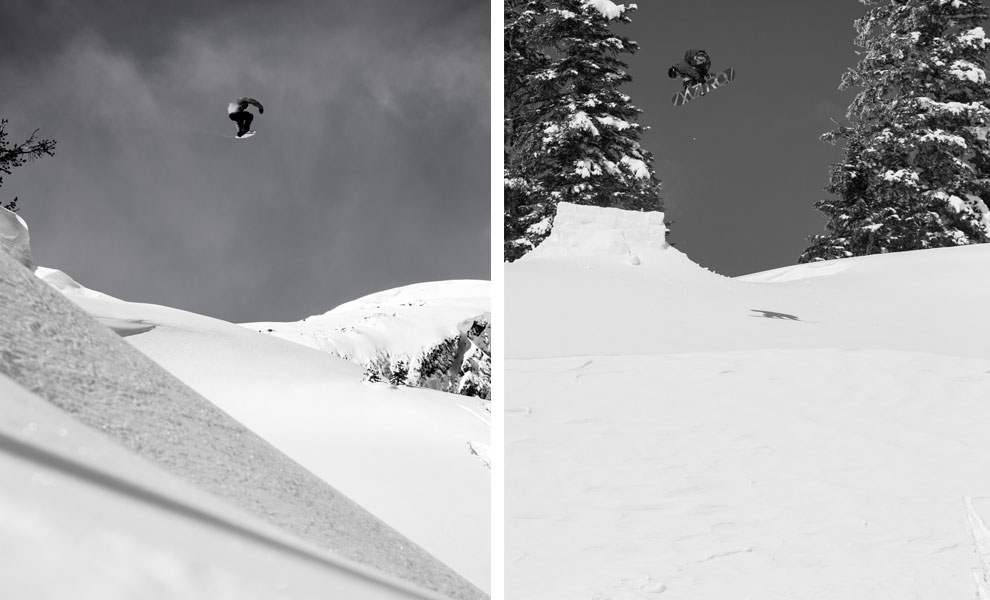 What is it like to go on the team trips with everyone? Team trips are awesome. Traveling and experiencing somewhere different, hanging with Dan, Jake OE, and Will, and dad pays for dinner. I don't remember much from Finland other than eating fast food. I think Dan had a questionable experience at a questionable strip club. I wasn't really there so I cant comment.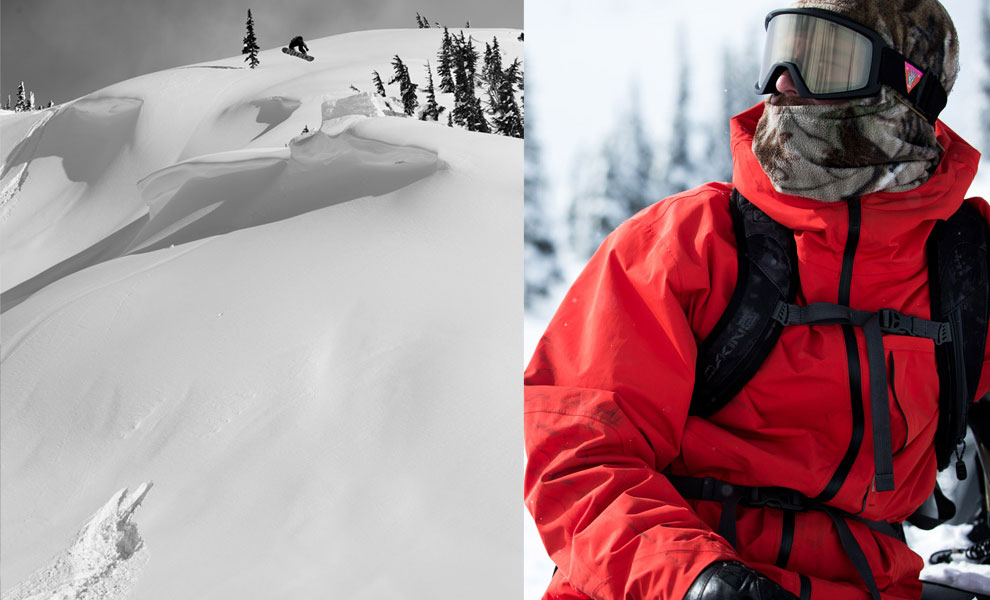 What was a high point while filming for Take It Easy for you? Hanging with Jon, Dan, and Mark Welsh in Cooke City. Felt like we were the only people in town. Snowboarding everyday and BBQ for dinner. And Corn fest. #420blazeit Do you have a funny story from filming this past year? Being in Cooke City on the weekend of April 20th, aka "corn fest". We watched this tiny town of maybe 30 year round residents experience an influx of a couple hundred people and by people we mean sledders aka slednecks, ripping up and down the streets and partying until they drag raced the main strip at 2am on their sleds every night. What is hotel life like on the road for you? Perfect for me. It feels good to be constantly moving and doing something always having something to look forward to kinda thing. At the same time, I'm learning not to take things for granted because it's really easy to when your constantly on the move.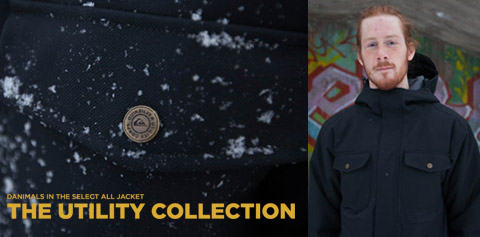 What was is like filming with Bryan FOX last winter? I've looked up to Bryan for a long time so it was cool filming with him in this backcountry environment. I got to see how much he understands and what he looks for in the terrain to fit his snowboarding. I think Bryan gets it and I learned absorbed a lot of knowledge just by being around him for those days in Whister. He's a good joker too, I wish I could burn him better. Any shout outs? Ral Pal, my family, T dawg, JRay, #jonstarkismycopilot, Jon Spiris, Boards n Motion, Jax at the Trax, Ben Strause, tha homiez, people who let me sleep on their couch.