What Works: The Gear The Team Rides - Danimals
Danimals had a big season last year. He filmed for Take It Easy and videograss' new release The Last Ones, he traveled the world getting clips and tore apart some gear in the process. We wanted to ask him the question "what worked best for you" when it came to the jacket and pants he spent most of the season in. We got in to the details and asked him to give us his honest options of Quiksilver jackets and pants. The Reply All Jacket - Black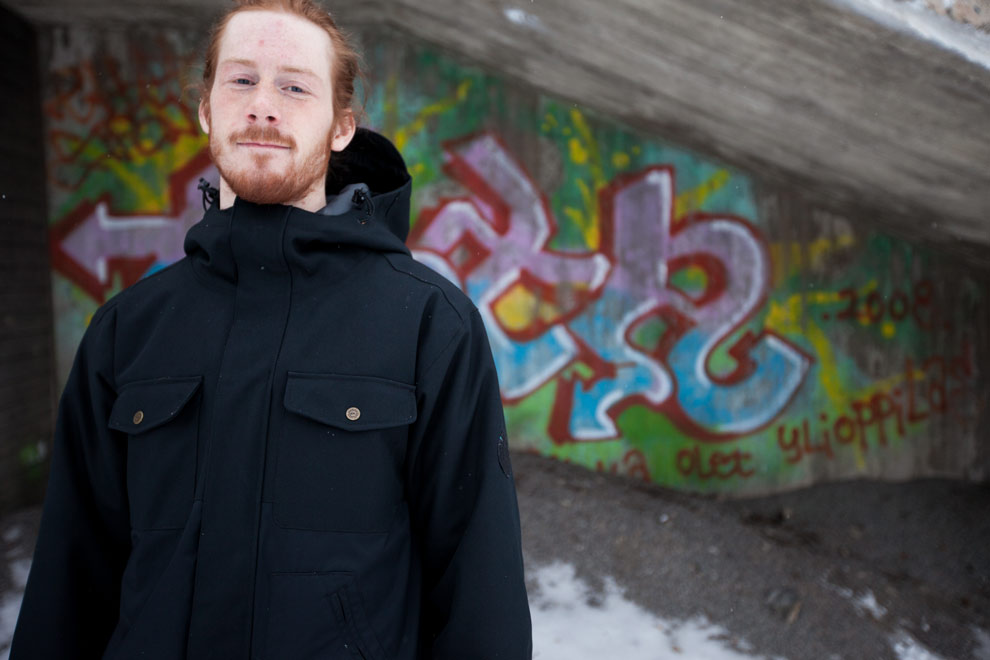 "I rode the reply all jacket most of the year. It was great. I like the durability and the layout of the jacket. I felt like all the pockets were a good size and the placement of the pockets were all super functional. I also liked the hood on this jacket, kept the weather out and it wasn't too big or awkward. "The jacket has some sweet little details on there as well. I really liked the little leather pieces, it has pull-tabs on the zippers and I liked the braided looking lines for the hoods. I also really liked the fit of the jacket."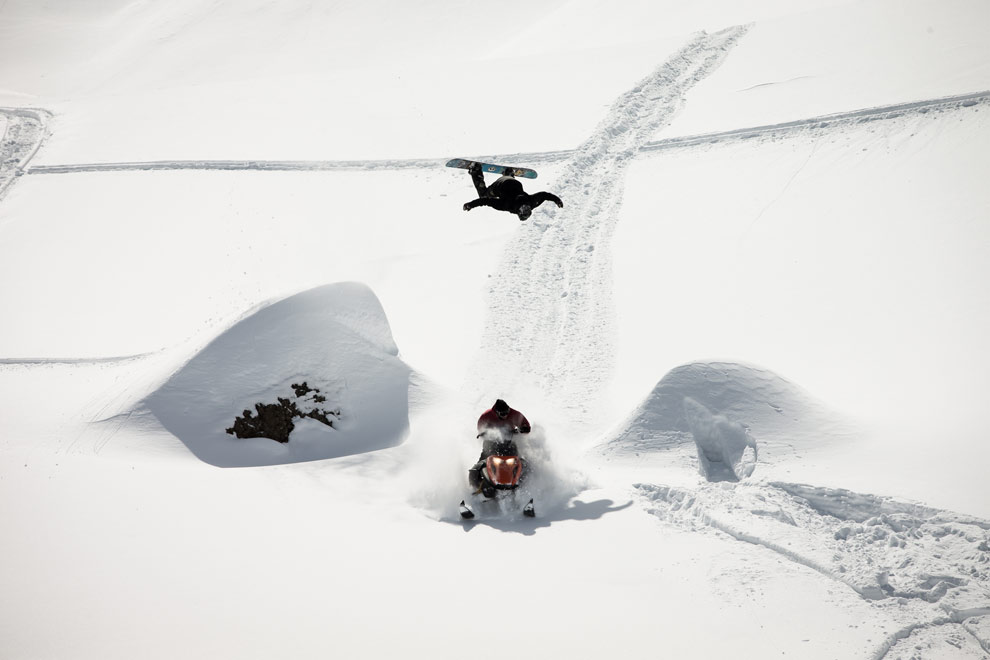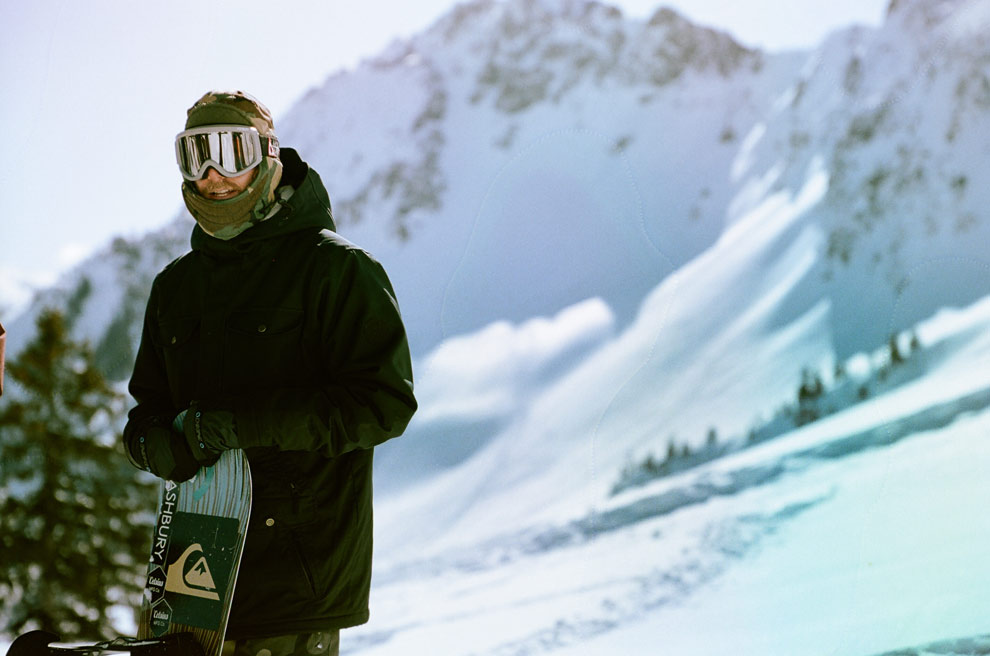 Danimals Reply All Jacket and Portland Camo Pant, Cookie City, MTTech info:
10k/ 10k waterproofing and breathability

Insulated jacket, 80gm body/ 60gm sleeve/ 40gm hood

Critically taped seams

Powder Skirt

Slim fit
Buy The Reply All Jacket The Lincoln Pant & The Portland Pant - Camo "I had two different pairs of pants at the begging of the season and I ended up riding them both alot. I rode the Lincoln pant most at Hyland and in the citys. I would say durability was key on them. At Hyland (*Dans home mountain) riding the towrope usually tears pants up and these stayed strong all year. I didn't see any wear, which was awesome. I liked the Lincoln they had a nice fit and they were really simple with good fabric simple solid colors. "When I went into the mountains in Cooke city Montana, I had the Portland Pants. Again simple cool color and a good fit for the mountains and the streets. "Everything kept me really dry through the season. The gear held up through all the weather we had in the cities and on the trip to Cooke city. It snowed a couple feet while we were in Cooke city so there were some deep snowy days out there. out there the snow was light and it was pretty dry but the gear kept me dry and warm the whole time. I did notice if the outerwear got damp at all and there wasn't and sun what every I was wearing would get stiff but it stayed warm and dry through all the snow and wet days. "I can remember a time in Finland, we had a night that was like -17 degrees and as long as we were moving I was warm. I can't remember a time when I was thinking about the wind either so that's good in my eyes too."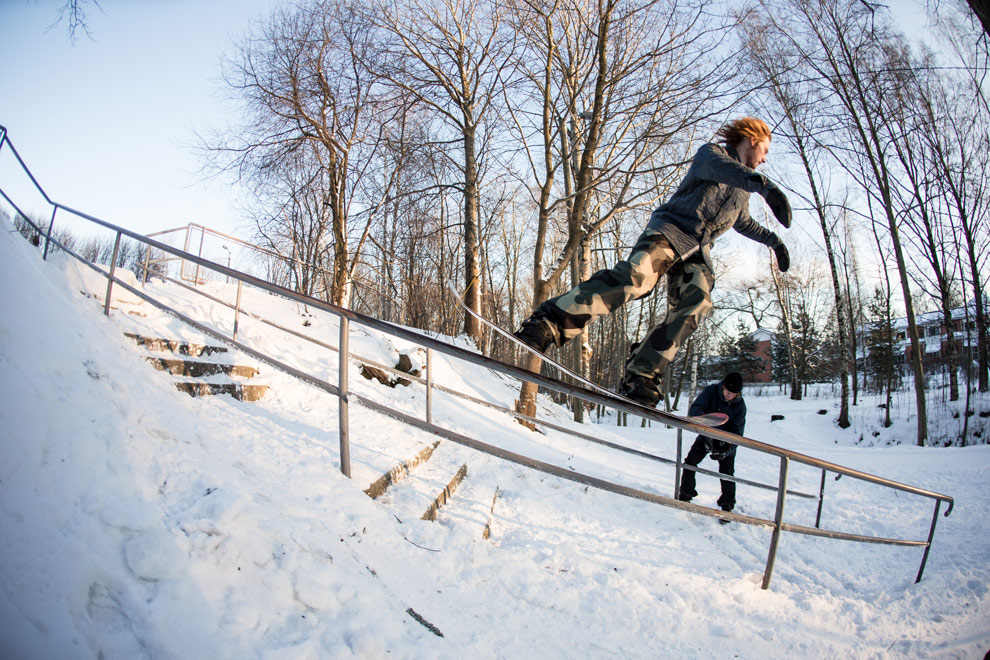 Danimals Portland Pant, filming for Take It Easy in Finland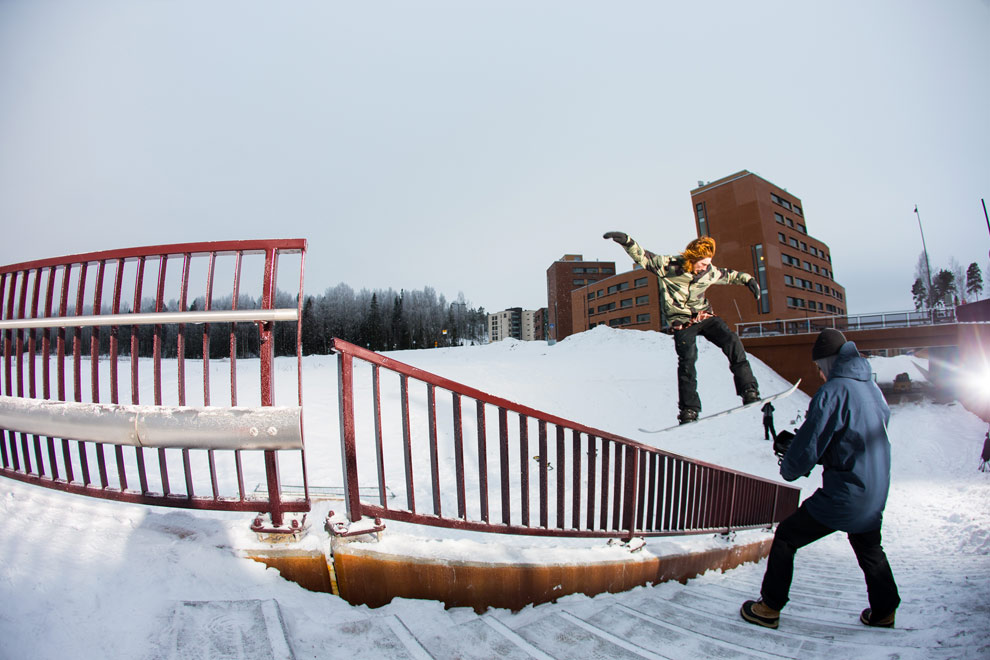 Danimals Lincoln Pant, filming for Take It Easy in Finland Lincoln PantTech Details:
10k/ 10k waterproofing and breathability

Shell pant with taffeta lining with brushed tricot seat and knees

Critically taped seams

Jacket and pants attachment system

Pu Taffeta boot gators

Slim fit
Buy The Lincoln Pant Portland PantTech Details:
10k/ 10k waterproofing and breathability

Shell pant with taffeta lining with brushed tricot seat and knees

Critically taped seams

Jacket and pants attachment system

Cargo pockets

Pu Taffeta boot gators

Regular fit­­
Buy The Portland Pant %CODE1%