Marzo Blows Up at Maui Comp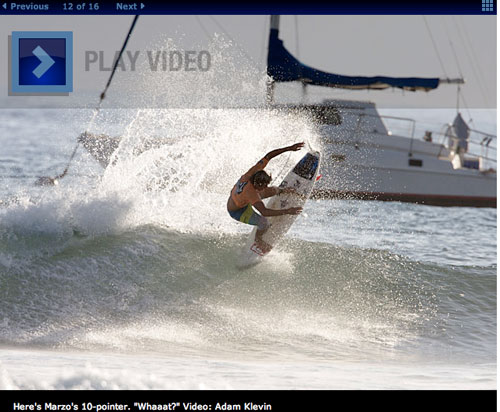 Check out Surfline coverage of Clay Marzo blowing up at a contest at Lahaina Harbor on his home island of Maui. Clay scored a perfect 10, took 4th place and showed off some of the most high performance surfing ever seen at a Juniors comp.
click here for slideshow
click here for video
Clay's now in Mexico surfing in the Quiksilver Pro Puerto Escondido. Watch the live webcast
here
.