Alex Olson and Christian Hosoi in Tony Hawk: Ride
Tony Hawk
is the perfect example of creativity and innovation in skateboarding. And as long as the Tony Hawk video games have been around, you can see the same qualities in the riders featured in each game. So for the new game it's only fitting to see the addition of
Alex Olson
. Alex is known for taking a spot and making it his own. He's not the loudest guy at the spot, showing up and making a scene. But when he gets on his board you can't miss him. With unique lines and style that can't be matched, Alex just made this game a lot more fun. But don't get too excited to turn on the game and back smith like the man himself. He's a secret character in the game so you gotta' work to unlock him.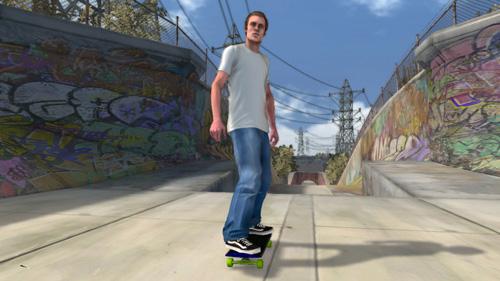 The new Tony Hawk: RIDE is getting a lot of attention because of it's game play and board. But don't overlook the fact that Tony snuck one of skateboardings greatest into the game –
Christian Hosoi
. Christian is one of the driving forces in the 80's that made skateboarding what it is today. So, you can't have a Quiksilver 80's level without being able to play as Hosoi. Get ready to go back in time and re-create some of the epic battles between Tony Hawk and Christian Hosoi.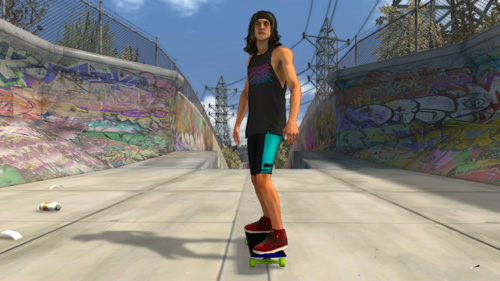 Check out
www.quiksilver.com/tony
for more info, news, and video from the game