Alejo Muniz Leva o Prêmio de Melhor Estreante da Tradicional Tríplice Coroa Havaiana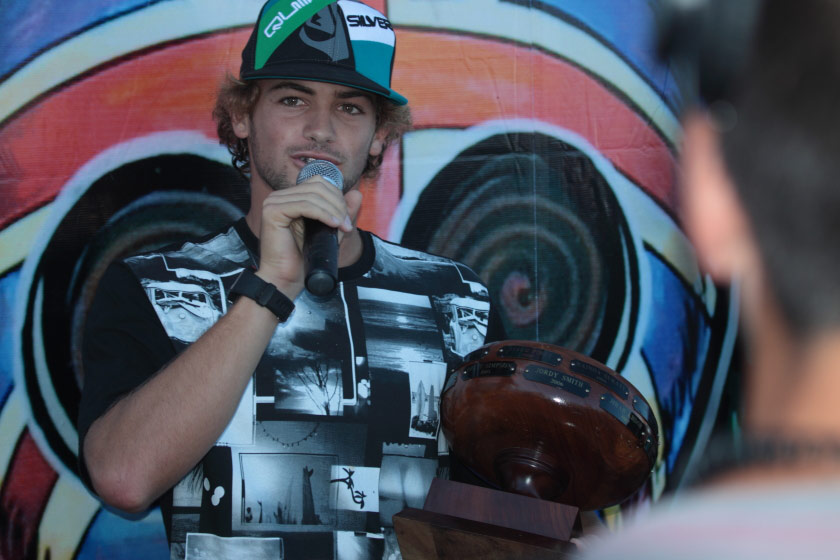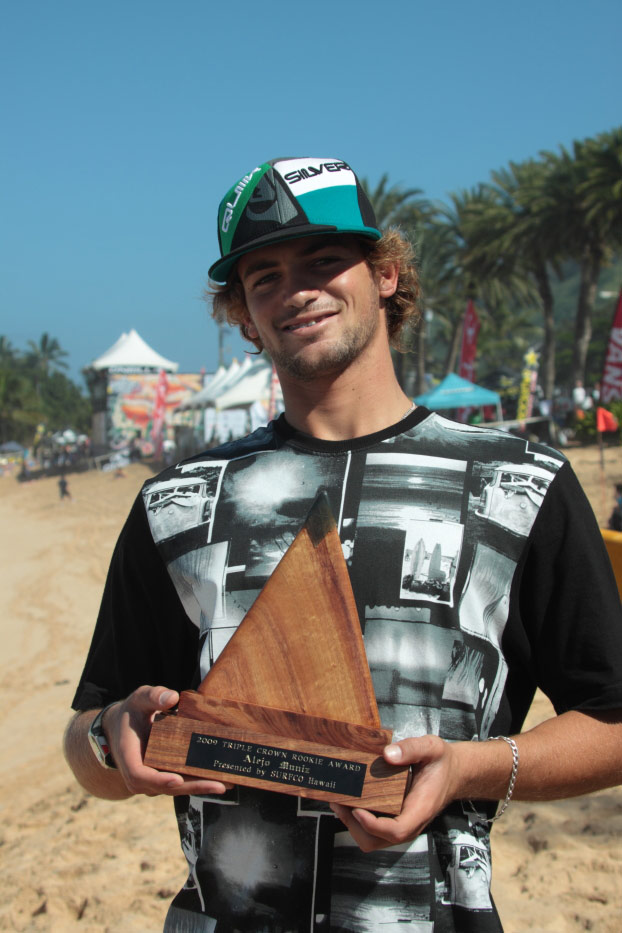 Marco Polo conseguiu a classificação para o WCT no Havaí, Jihad Khodr e Bernardo Pigmeu tiveram bons desempenhos em Sunset, mas o brasileiro que mais se destacou nas duas últimas provas do WQS foi o nosso atleta Alejo Muniz.
Alejo e o paranaense Jihad Khodr, foram os únicos brasileiros na briga pelo título da World Cup of Surfing, no último dia da etapa do WQS nível 6 estrelas e status Prime que rolou em Sunset Beach, Hawaii. Alejo ainda acabou em 26º no ranking do WQS em um ano em que se dedicou mais aos eventos Pro Junior. Se tivesse passado mais duas baterias na etapa de Haleiwa, hoje estaria no WCT.
O catarinense de Bombinhas revelou que em campeonatos, as condições de Sunset este ano foram as maiores ondas e as baterias mais difíceis que ele já enfrentou. Alejo ficou satisfeito com seu desempenho provando a todos e a si próprio, que consegue surfar bem ondas daquele tamanho também.
O World Cup of Surfing 2009 aconteceu nas maiores ondas em 27 anos de história da Tríplice Coroa Havaiana, atingindo mais de 4 metros muitas vezes.
Alejo chegou até as quartas de final e terminou em 9º lugar, mas foi o grande destaque da competição mostrando sua técnica e preparo físico, levando como reconhecimento o prêmio de Rookie (estreante do ano) da tradicional Tríplice Coroa Havaiana.
Na final Joel Parkinson levou a melhor, somando 7.00 e 6.17 pontos para estragar a festa do havaiano Sunny Garcia, que abriu o duelo com 9.47 e perdeu precisando de apenas 3.70 para vencer.
Em terceiro ficou o aussie Mick Fanning, seguido pelo havaiano Dusty Payne, uma das novidades na elite mundial em 2010.
Agora Alejo Muniz está no Uruguai, competindo com a equipe brasileira de surfe nas Olimpíadas de Praia. Seu foco é ajudar ao máximo o Brasil.
Confira algumas fotos de ação de Alejo Muniz em Sunset: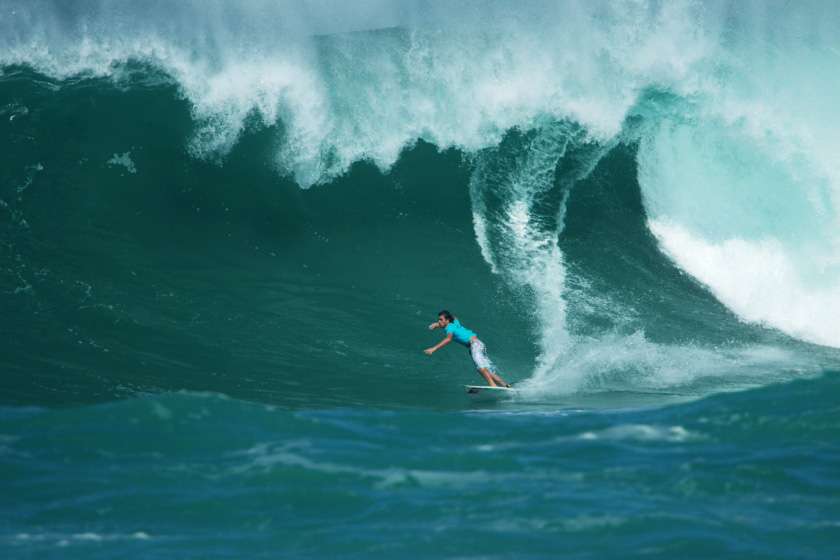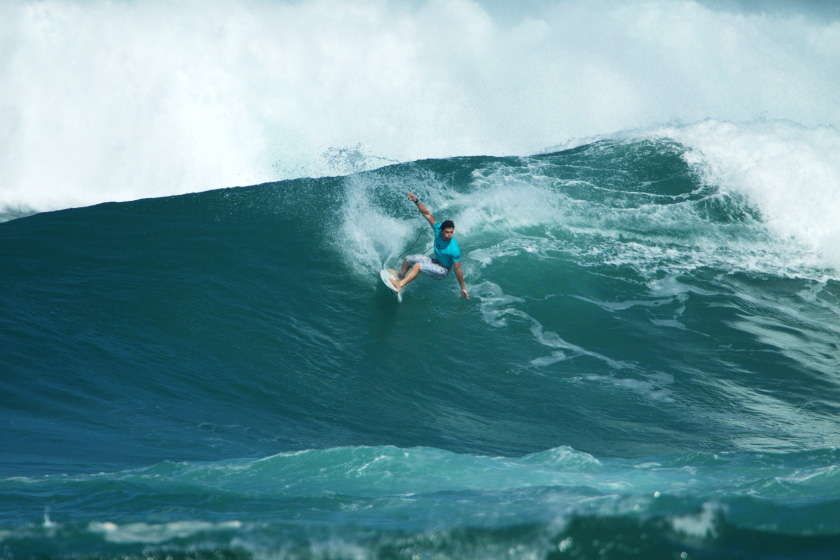 Fotos: Levy Paiva/Quiksilver
Resultado da World Cup of Surfing 2009:
1 Joel Parkinson (Aus) 2 Sunny Garcia (Haw) 3 Mick Fanning (Aus) 4 Dusty Payne (Haw) 5 Torrey Meister (Haw) 5 Mason Ho (Haw) 7 Daniel Ross (Aus) 7 Taylor Knox (EUA) 9 Kekoa Bacalso (Haw) 9 Pancho Sullivan (Haw)
9 Alejo Muniz (Bra)
9 Bede Durbidge (Aus)
13 Jihad Khodr (Bra)
13 Glenn Hall (Irl) 13 Tanner Gudauskas (EUA) 13 Kai Otton (Aus)