Gear 4 A Year 2 starts this Friday!
Do you want to win a year of product from Quiksilver, Toy Machine, DC, Theeve, Bones, Armourdillo, and Dakine.... plus entry into Tampa Am, a free week at Woodward Skate camp, and your photo in The Skateboard Mag?? If you do, then start skating and filming, and submit your video on
Shred Or Die
before October 15th.
Click here
for more info and how to enter Gear 4 A year 2.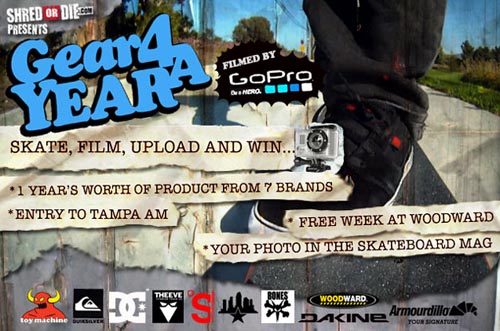 **********