I love my Sweatpants!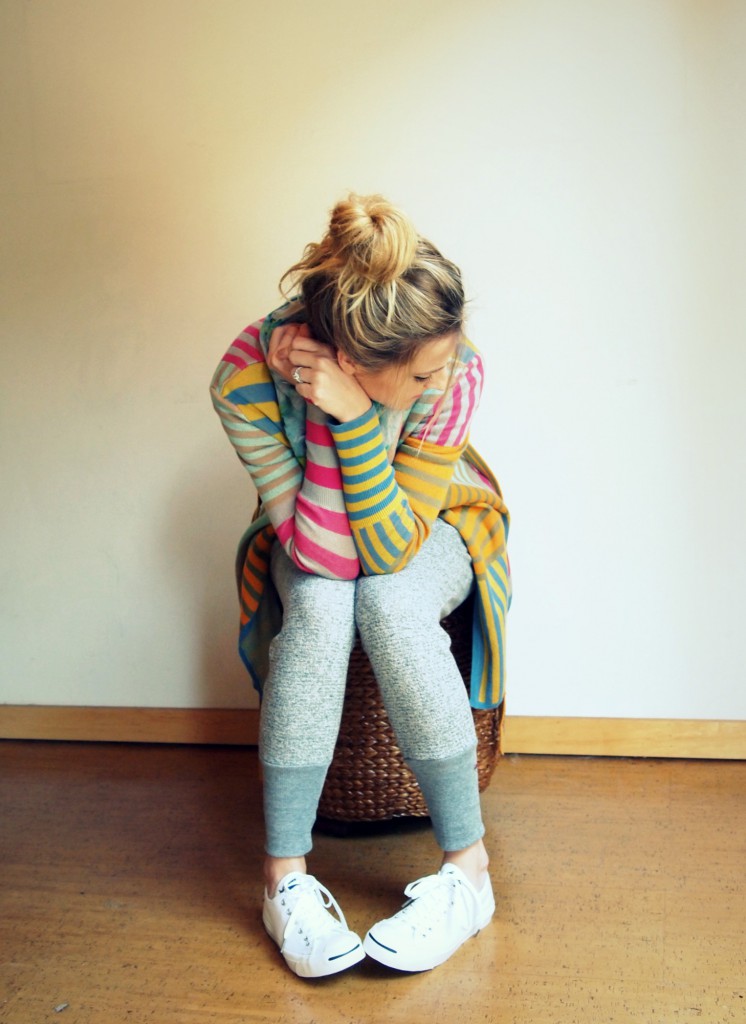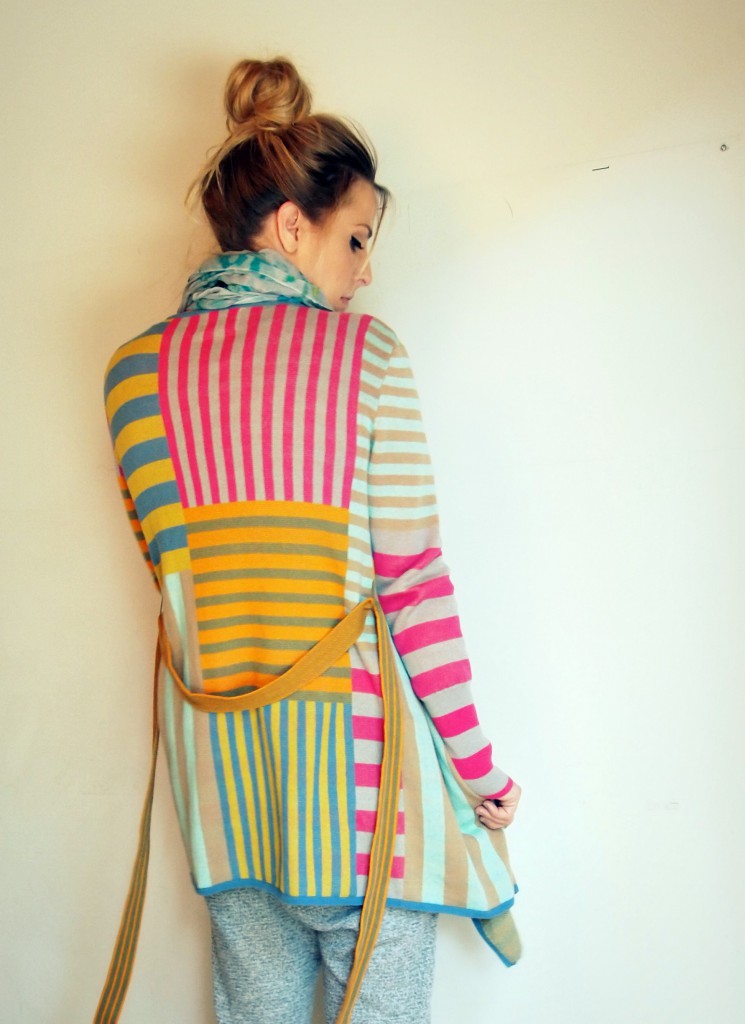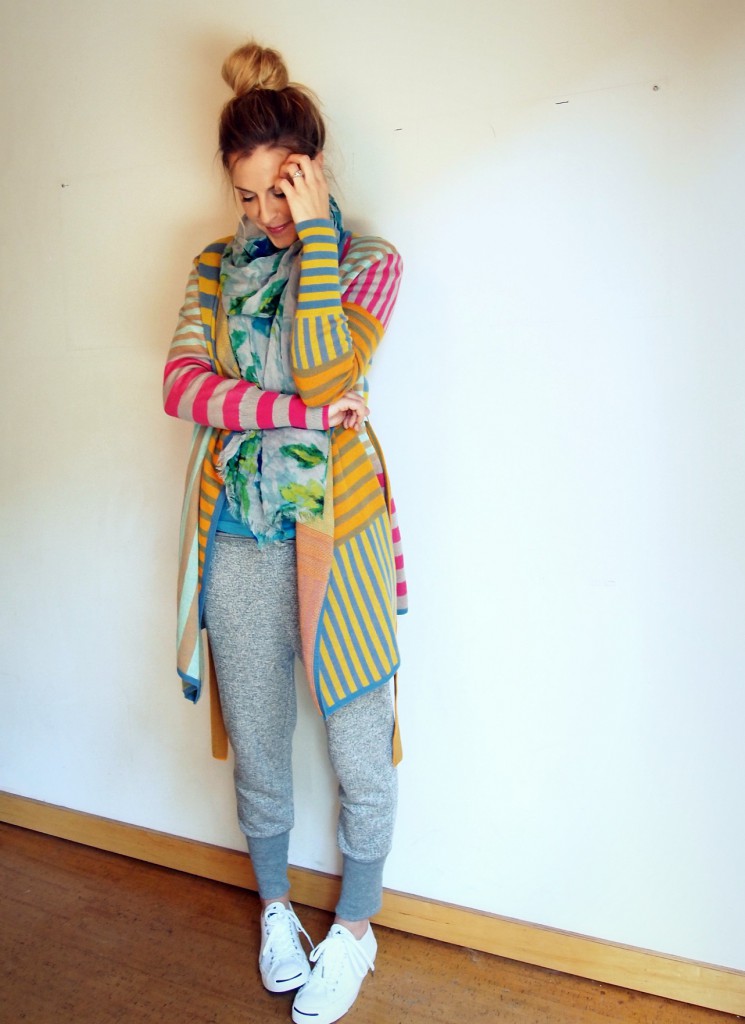 Nothing has made me happier than the resurgence of sweatpants.. and not the "sloppy-could-care-less" look.. but the "casual-chic" look!
Dressed up the right way, sweatpants can be the perfect run around town attire. So here's how I style it up..
I start with the cozy Sandy Fleece Pant, pull on a tee and then add a layer with the Bay Blanket Cardigan. To mix in some prints I toss on a floral scarf that compliments the crazy striped cardigan... slip on some sneakers and head out the door.
Cozy-Chic!