My Summer Story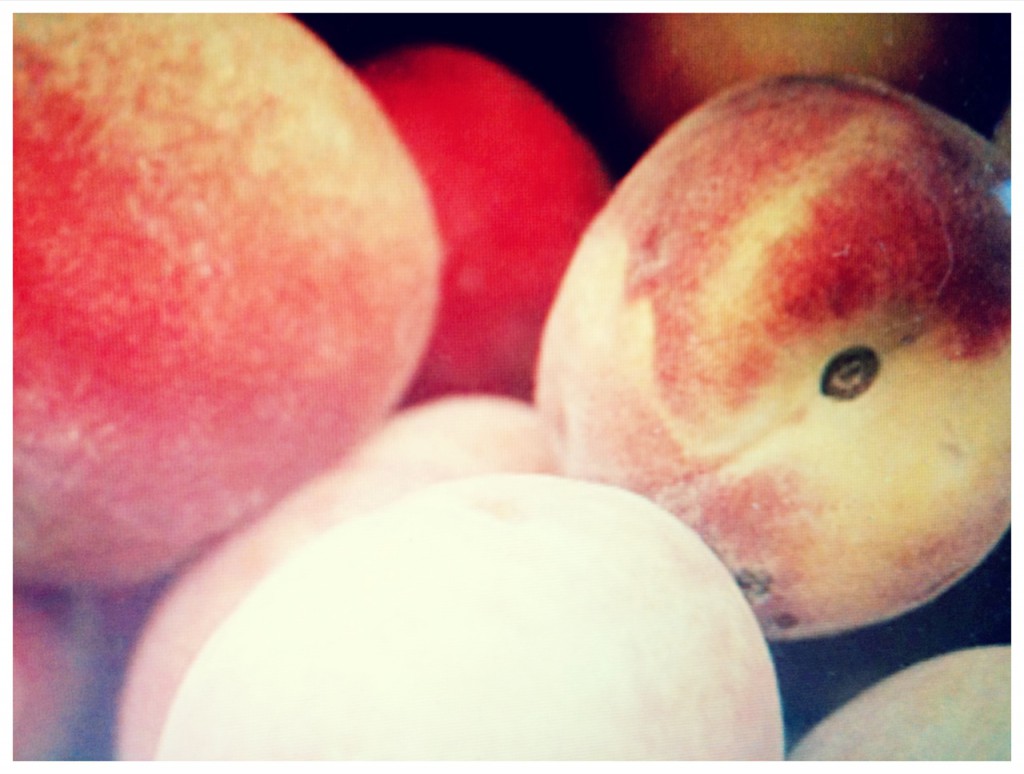 I'm a summer girl! I grew up on an island in the south and summers were magical. Days at the beach, nights under a big oak tree and dinner on a screened in porch.. it was PERFECTION! So here is my summer story.. a peek into a day as an island girl.
Peaches and Screened-in Porches
My skin feels tight and dry, sand covers and sticks. The sun has been traveling through the blue and from the looks of it, the day is fading.
I dust off, grab my towel and head back to the beater that is my first car. It's the south and the air is humid and heavy. The car cranks to life and the non-existent air conditioner blows blasts of hot air. Roll down the windows and I take off down the sandy road, turning up the radio dial I begin to sing along to some summer tune. My hair, beach blown and salty, swirls and dances around me.
I take the highway and make my way over the bridge back to the mainland.. my view is breathtaking.. the ocean surrounds tiny islands and the sun makes a show on its dance floor.
Down the bridge I spot my favorite fruit stand, I pull onto the gravel drive, keep the car running, jump out and run up to the baskets brimming with fresh picked fruit. "What can I get ya?" drawls the boy in overalls. "A bag of peaches" I sing back. The fattest peaches you've ever seen make their way into my bag and I thank the farmer and head back to my car.
Home is around the bend, I pull in the driveway, hose off the sand and run in the house. Cold, created air hits me fast and I shiver from the shock. Up the stairs, I shed my bathing suit, hop in the shower, clean off my day in the sun and towel dry quickly. I grab my denim shorts and a loose tee and skip back down stairs.
My mom has rinsed the peaches and they sit in a bowl on the counter, I grab the prettiest and open the door to the screened-in porch.
Instantly my t-shirt sticks to my skin and my hair begins to curl in the humidity, I plop down on the rocking chair and take the first juicy bite.
Juice slithers down my arm. Peering through the screen I see the tide has washed over the marsh, a breeze kisses my pink cheeks, and the sun begins to set. I smile….this is summer.