Inspired By Kate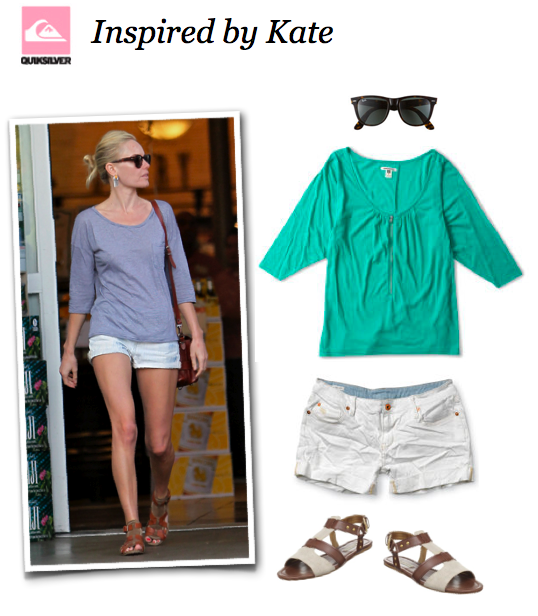 1. No Fate Top 2. Gypsy Tour Sun Bleach Shorts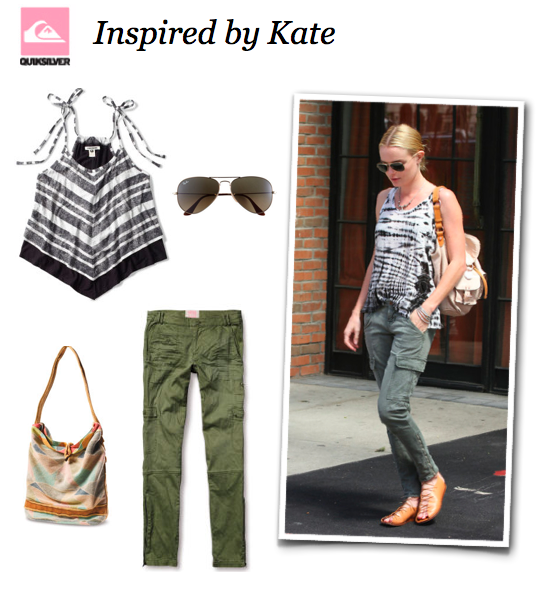 1.Oui Oui Tank 2. Utility Pant 3. Mosaic Bag
If there is one girl who exudes the Quiksilver lifestyle it is.. Kate Bosworth. Her style is effortless.. keeping it simple with minimal hair and makeup.. and ALWAYS AMAZING!
So.. I thought it would be fun to start a feature called.. "Inspired by Kate".. taking recent street shots and showing how to pull off her look using the Quiksilver collection.
Be inspired and shop Kate's style.