Ombre your Nails
It is always fun to add a little pizazz to an outfit and nails are a great way to pull that off! Spring and Summer bring out all the light, flirty colors and I thought I would share a new quirky way to style your nails.
It is called ombre nails.... and here is how to do it.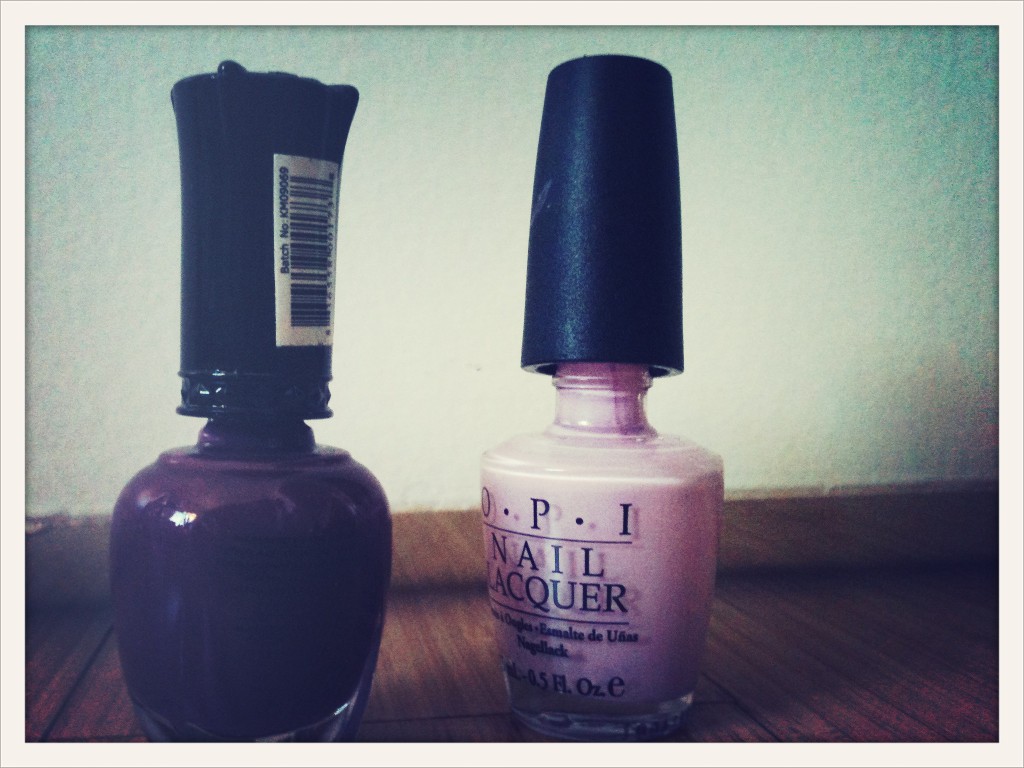 Start with two nail colors that will compliment each other. I chose KLEANCOLOR in Plum and OPI in Panda-monium Pink.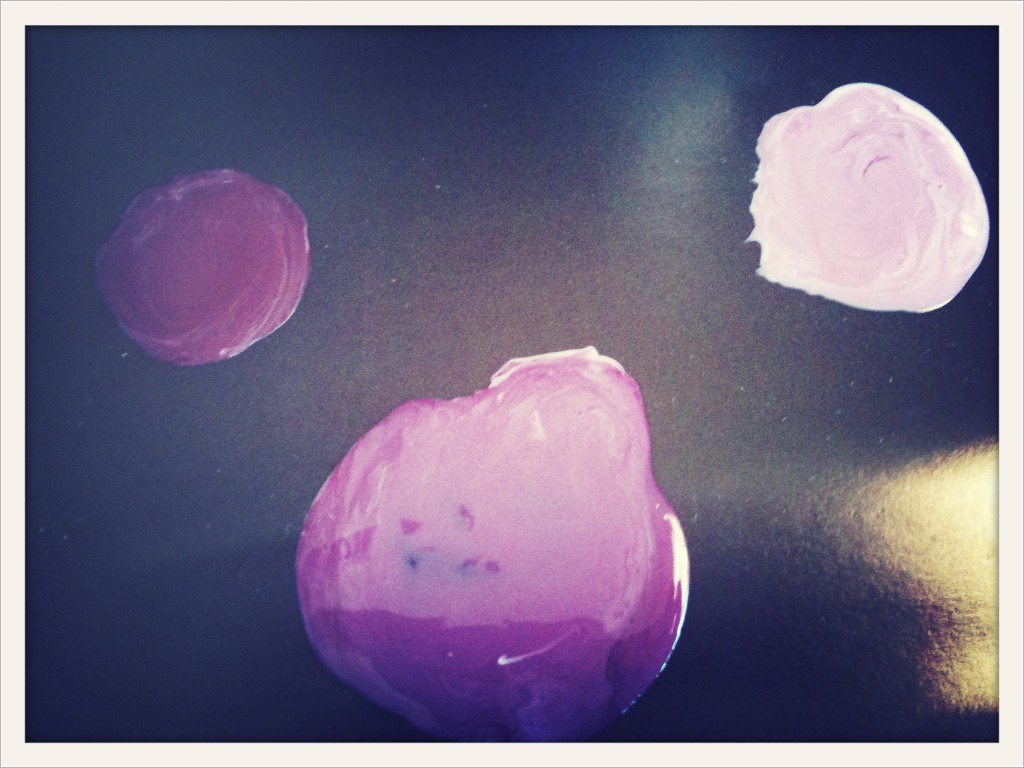 You need five colors (of course) and you have two, so start mixing a pallette with three more shades. Start with the darkest color and slowly add the light color. Each one should get brighter and brighter.. saving the lightest for your original color.
I used a slick cardboard surface to mix my colors, but if you have little plastic containers.. that would be even better.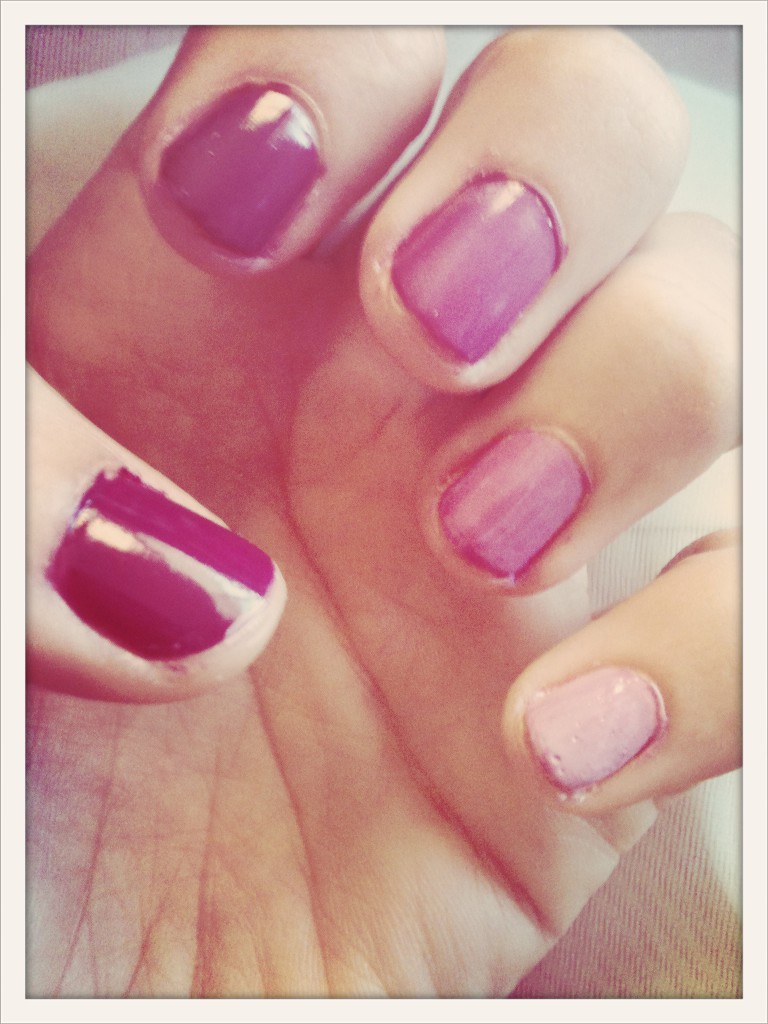 Voila!
I chose to do the darkest color on my thumb and the lightest on my pinky.. but you could do the opposite.
Have fun ombre-ing your nails!