Quiksilver King Of The Groms Kicks Off For 2011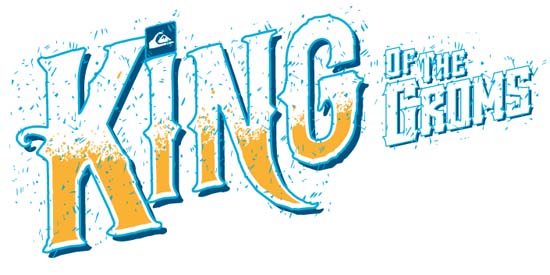 Quiksilver King of the Groms Series From April 2011, the Quiksilver King Of The Groms,an international circuit dedicated to surfers aged 16 and under, starts around the world. The King Of The Groms, a well established contest run by Quiksilver will travel over many continents in order to select the best 18 young surfers for the International Final, run during the Quiksilver Pro France 4-13 October. This world Tour is destined to yet again highlight the champions of tomorrow, a fact proven by the past winners such as Jeremy Flores (ISA World Champion, ASP World Tour and winner of the Pipe Masters 2010), the Basque star Aritz Aranburu (elite level Top 44 ASP surfer), Maxime Huscenot (Asp Junior World Champion 2009) and most recently Gabriel Medina and Matt Banting. Following Aritz Aranburu last year, the double World Champion Tom Carroll will be the ambassador for this new edition of the King Of The Groms. The Australian surfing icon will be present for International finals in France.
USA King Of The Groms Event:
Huntington Beach, CA-20th June
European King Of The Groms Circuit:
France La Torche – 25/26 June Capbreton – 23/24 July UK Freshwater, Wales – 11/12 June Croyde, Devon – 23/24 July Ireland – 25/26 June Italy Bagno Genova – Viareggio – 11 June/11 July Spain Sopelana (Basque Country) – 09/10 July Somo (Cantabria) – 16/17 July Portugal Aveiro – 09/10 July Morocco Tahiti Beach / Casablanca -28/29 May Canary Islands Fuerteventura – 14/15 May Gran Canaria – 28/29 May Tenerife – Playa de Las Americas – 11/12 June French Antilles Guadeloupe – 7/8 May Martinique – 14/15 May Saint Martin (Final) – 04/05 June Israel Herzliya – Dates TBC June/July Benelux Bredenne – 03/06 August Outside Europe, the King of the Groms selects surfers from the International finals held across the Southern Hemisphere including Australia and New Zealand. The next events running this spring include South Africa, North and South America. In total 14 International surfers (outside of Europe) will be selected for the International Final in October.
International King of the Groms Circuit:
South Africa: North Beach Durban – 22/24 April Australia: Snapper Rock – Gold Coast – 25 Feb New Zealand: Wainui Beach – Gisborne – 19/20 March South America: Mazaltan, Mexico – 1/5 Jun Brazil: Rio de Janeiro – 18/19 Jun Lieu TBC – 23/24 July Tahiti: Invites (1 athlete) Japan: TBC Indonesia: Half Way Kuta – Bali – 2/3 June Reunion Island: Winner of the Marmaille Eco Tour – 11 June
The Format of the King of the Groms
European Final in Newquay, England 25-26th Aug  32 surfers qualify. Top 2 surfers qualify for the International final. International Final to be held during the Quiksilver Pro France, 4-13 October 18 surfers invited (2 from the European Final and 14 from the International Circuit plus 2 wildcards)
Past Winners of The Quiksilver King Of The Groms
Matt Banting (Aus) – King of The Groms 2010 Gabriel Medina (Bra) – King of the Groms 2009 (with a total point score 20/20 in the final) Maxime Huscenot (Reu) – King of the Groms 2008 Tamaroa Mc Comb (Tah)- King of the Groms 2007 Dean Bowen (Aus) – King of the Groms 2006
www.quiksilverlive.co
King of the Groms Entry Form below:
QS King Of The Grom Entry 2011_4 12 10