Wearing Shorts: Hippie Boho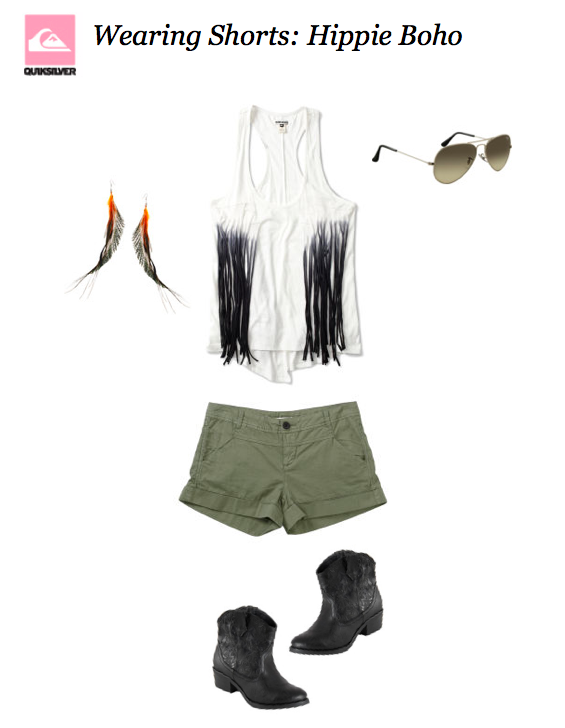 Shop this style: Worth Fighting Tank,  Fifty-Fifty Shorts
Shorts! Yes.. it is shorts season.. time to pull out those legs.. tan them up, and show them off with a pair of shorts.
QSW's Fifty-fifty shorts are lightweight, super-cute and easy to work into any style.
Today.. we style up the Fifty-fifty shorts with a Hippie Boho twist. Pair them with the Worth Fighting tank that has on-trend tassles and go crazy with ankle boots, feather earrings and aviator sunnies.
Happy Hippie Boho!