QUIKSILVER FECHA PARCERIA COM MSG NETWORKS E FUSE PARA TRANSMITIR O QUIKSILVER PRO NEW YORK 2011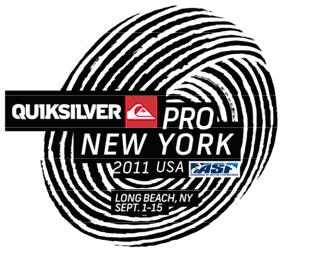 Huntington Beach, Calif. (16 de Junho 2011)— Quiksilver e The Madison Square Garden Company anunciaram hoje um acordo entre as redes MSG (MSG, MSG Plus, MSG e MSG Plus HD HD) e Fuse (Fuse e Fuse HD), para serem os parceiros, nos EUA, da transmissão do Quiksilver Pro New York 2011. The Madison Square Garden Company lançou recentemente MSG Action Sports, uma divisão de esportes, que produzirá, com propriedade, diversos programas de televisão, direcionados para os esportes de ação e entretenimento. A parceria entre a Quiksilver com MSG Action Sports, proporcionará a MSG e Fuse direitos exclusivos de distribuição do primeiro evento do ASP World Title realizado na Costa Leste dos EUA, que ainda envolve um festival de música e outros esportes de ação. Esta etapa do WT terá uma premiação inédita de 1 milhão de dólares. A cobertura da MSG no Quiksilver Pro New York 2011 será feita durante toda a competição e festival, na area da Quiksilver na praia de Long Beach (NY), entre os dias 02 a 15 de setembro. A rede MSG fará a transmissão ao vivo da competição, incluindo as quartas-de-final, semi-final e final. A programação adicional do festival vai ao ar diariamente em dois canais MSG e Fuse, durante a janela de competição, e irá também mostrar, os atletas de BMX, skate e motocross, além de  exposições,  destaques do campeonato, entrevistas com atletas, concertos diários e programações culturais promovidas pelas três marcas do grupo, Quiksilver, Roxy e DC. Todd Richards, atleta de snowboarder da Quiksilver será o ancora da trasnmissão para a MSG e Fuse, com comentários adicionais de alguns surfistas e atletas de esportes de ação.
"The Madison Square Garden Company é uma organização de entretenimento de nível mundial e estamos confiantes de que é o parceiro perfeito para a transmissão do Quiksilver Pro New York", diz Bob McKnight, CEO da Quiksilver. "O recém-lançado MSG Action Sports vai elevar o conceito dos atletas, e do evento de New York para todo os EUA, e seu conhecimento de esportes, música e produção de televisão, será um grande trunfo para promover o nosso esporte e estilo de vida." Além disso, a Quiksilver será a patrocinadora do primeiro evento de esportes de ação da MSG, "Air In the Square," uma competição profissional de skate e BMX que aconteceu no dia 16 de junho na Times Square, (NY), e foi televisionada nacionalmente na Fox Sports Net. Para maiores informações do Quiksilver Pro New York, acesse o site
www.quiksilver.com
.