What's inside my Alpaca Bag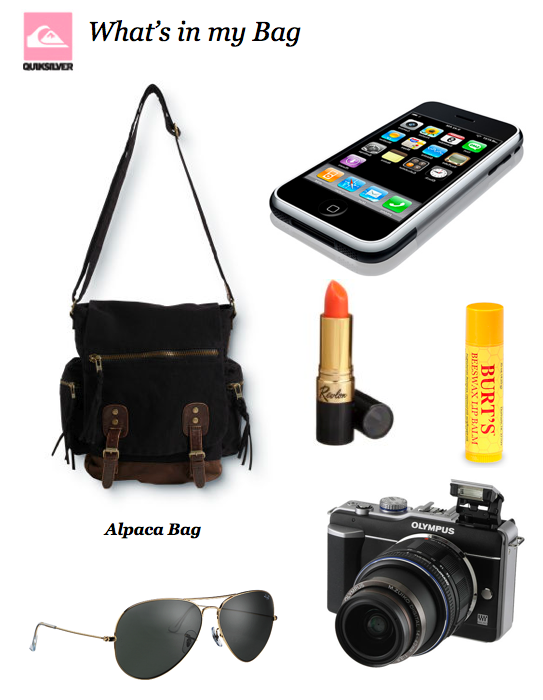 Loving the Alpaca Bag.. especially for my summer travels.
So, what will be inside?
1. I Phone.. love this darn phone and wouldn't leave home without it.
2. Revlon Siren Lipstick is my go to color this summer.. bright and happy right on your lips.
3. Burt's Beeswax Lip Balm is a necessity after being in the sun all day.
4. Aviator sunglasses have such a cool, 70's look for summer sunshine.
5. Olympus EPL 1 is my camera of choice.. small but powerful!