What to Wear: July 4th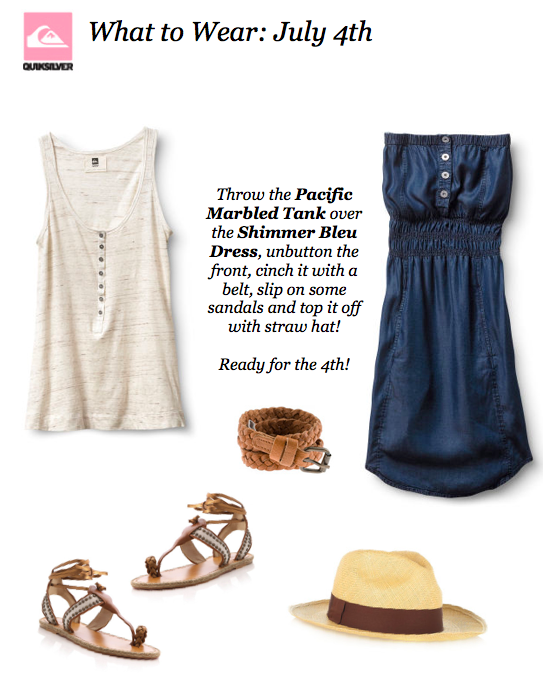 You ready for the long holiday weekend? I know I am... and on the other side is July 4th!
Summer's holiday is all about being outside, being with friends, celebrating, taking in the sun.. and remembering what makes this country great!
So why not celebrate in style..
Shop the look: Pacific Marbled Tank and Shimmer Bleu Dress