Conceptual Sketches for SALE!!!
Summertime is just hitting full stride and there are plenty of great summertime deals…everybody loves a sexy sale right!  So I got to thinking, why shouldn't we take a look back at the earliest conceptual sketches from the design team followed by the styles they inspired?  And you shouldn't have to look too hard considering you're probably laid back in the sunshine right now, so we've provided all the links to your mid-summer happiness…enjoy! Truth be told, Everything starts with a conceptual Sketch in the design room...I've been meaning to post these illustrations since we first broke Spring, but I kept forgetting. (and by the way, I'm NOT READY FOR AUTUMN).  So here we go…
Bonfire Blazer
and
Lorne Skinny Pacific Patchwork Jean
could not look fresher!!!  This is seriously the softest blazer you have ever put on and we used our signature double weave woven cloth so it feels extra cozy!  And these jeans take their name from The sea-haven town of Lorne, Australia nearly 50 miles south of Torquay, the birthplace of Quiksilver.   Lorne was a place that the original Quiksilver crew would go for weekend getaways of surf and hanging out.  It was sleepy town protected from the heavy south westerly winds, and if Lorne Point had swell, it was a perfect peeling right with multiple barrel sections.   Mark, our denim guru grew up not far from this very location!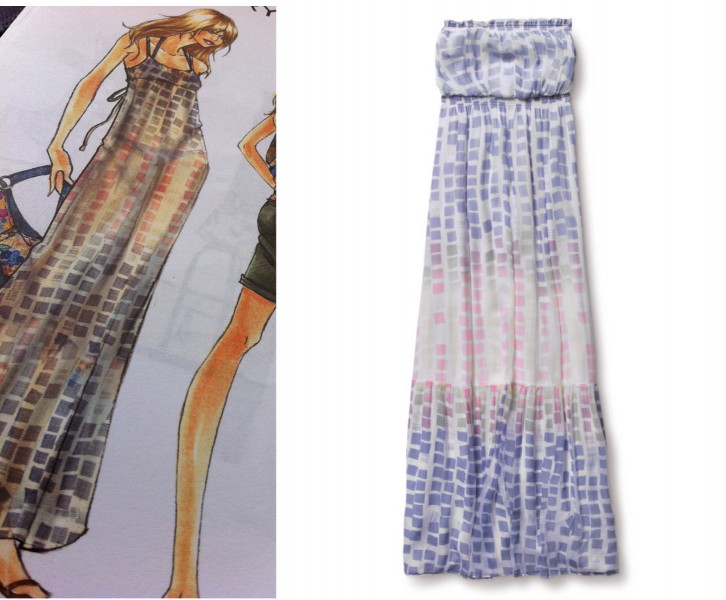 The Handy Crafty Cubes Maxi is completely sold out, but I still had to show this illustration. When we were developing this range, we used to take small pieces of the crinkle chiffon cloth we cut this style with and throw it into the air, only to watch the shear fabrication float to the floor like a feather.  We wanted to bring an extremely feminine perspective to the house of Quiksilver, and this chiffon maxi does the trick.  I guess this means you better grab the goods while they're still around, so the item you've been obsessing about doesn't get sold out.  If you need your chiffon fix and you like this print, try the
Handy Crafty Cubes Tunic
.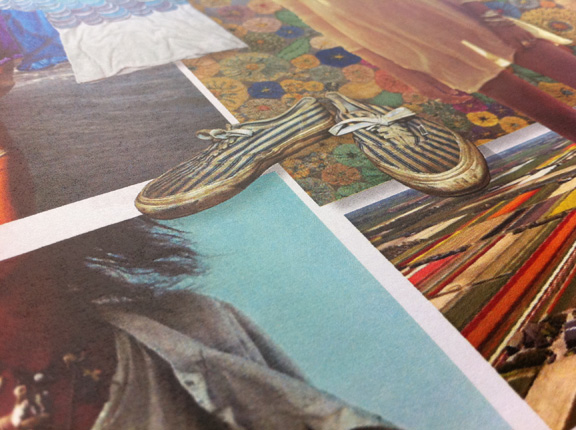 This is just a killer pair of shoes we referenced in our original inspiration collages!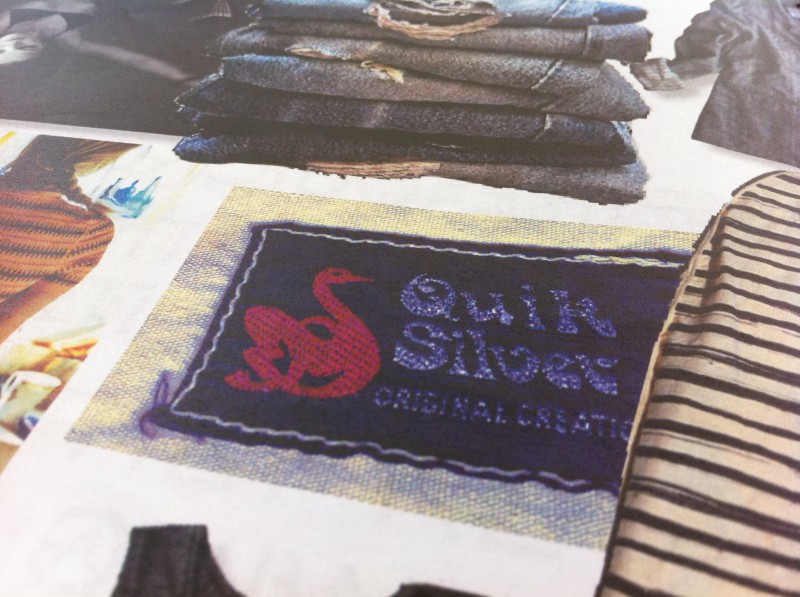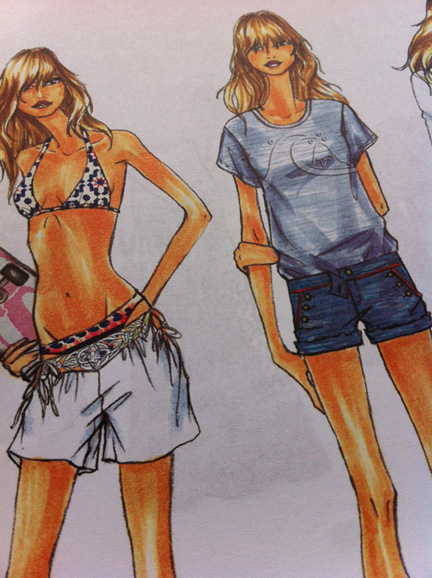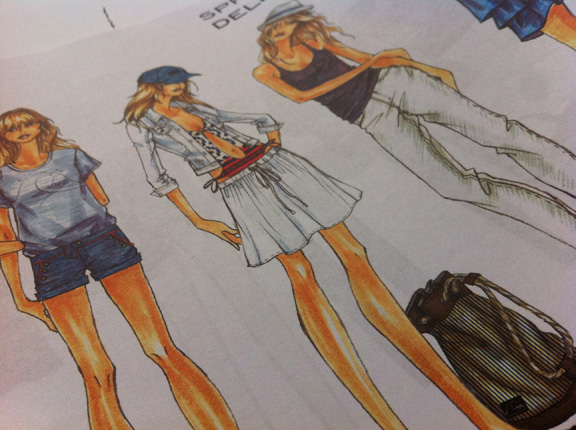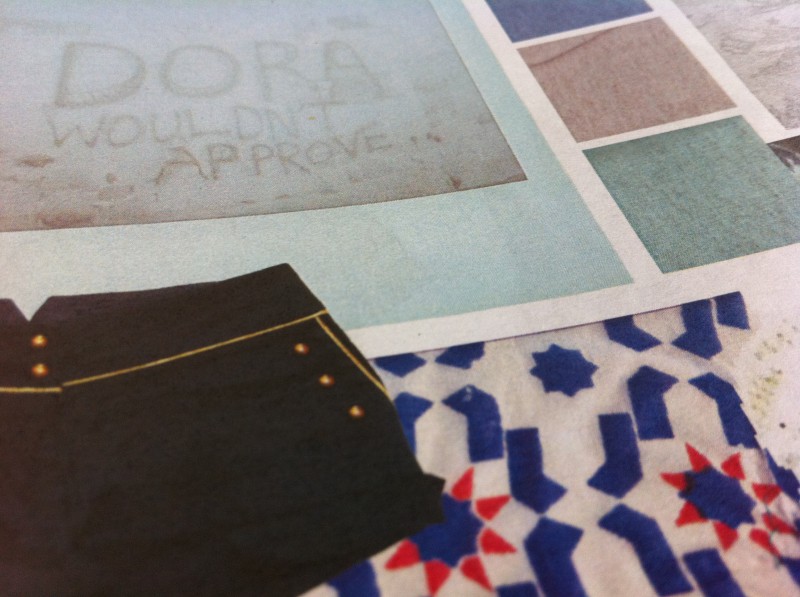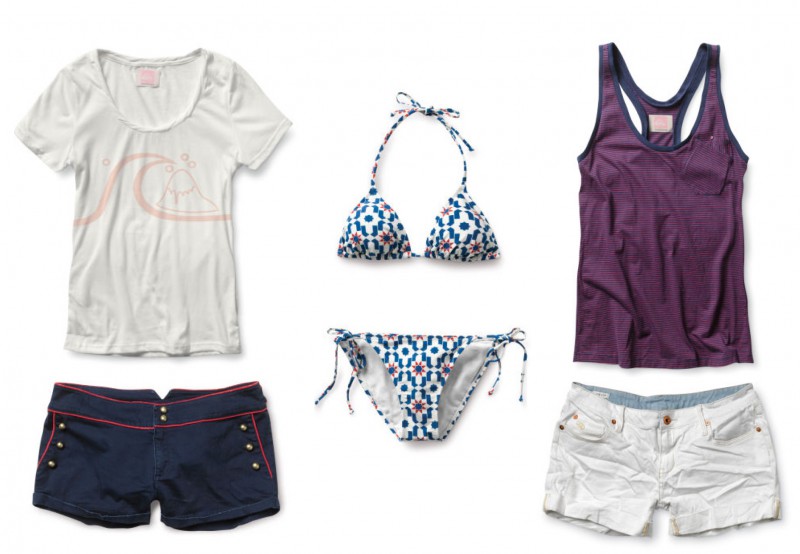 Above you'll see the Quiksilver "
original creations
" label from '69 / '70 that has been a huge inspiration to our creative process and we've gone through the archives to pull out some of the earliest artwork including the retro mountain & wave logo on the
Original Crew Tee
.  Pair these back to the
Marching Band Shorts
that were actually designed off a vintage pair of shorts my girlfriend had in her closet - we were definitely listening to Sgt. Pepper's Lonely Hearts Club Band in the design room.  If you look at the illustrations above, you'll see this look was first conceptualized as an outfit and we think the real thing looks even better.  The sexy monokini turned into the
Coast String Bikini
, which was inspired by patterns found on Moroccan tiles during our travels.  Finally, check out the illustration on the right.  This fantasy was turned into a reality in the form of the
Snapper Stripe Tank
, which was named after the famed Goldcoast point break that is home to the Quiksilver Pro, Snapper Rocks.  We sold out of the Lorne Jean, but this tank looks killer paired with the
Gypsy Tour Shorts
in our super summer "sun bleach" wash...for those who are still paying attention, the "Gypsy Tour" was the first "officially
unofficial
" surf circuit.  All the vagabond, nomad surfers followed it, including the legendary Michael Peterson.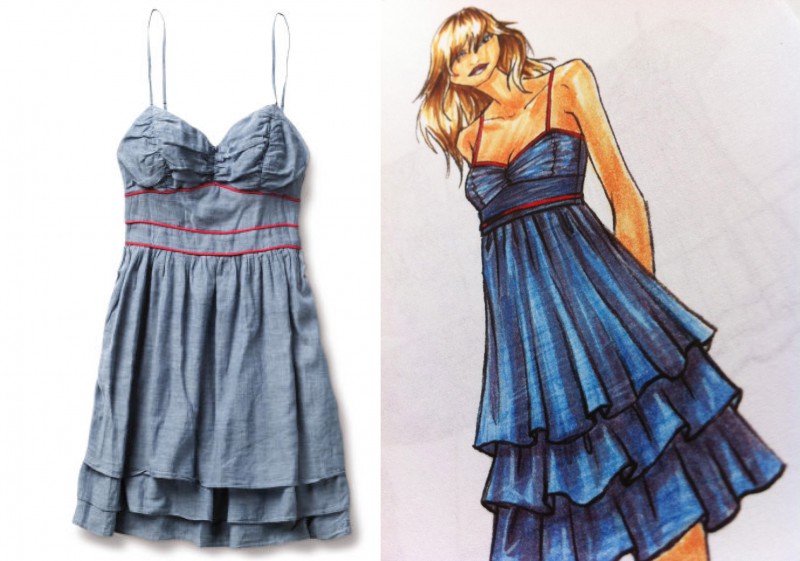 We often reference our "Modern Coastal Classic" mantra when we speak about the collection and nothing is more classic than chambray!  Actually, regardless of mantras, chambray is all over this collection in staples like the
Sunset Chambray Shirt
which we will do a version of every season.  But for our inaugural collection, we're all in love with the
Sunnie Dress
.  We also did this dress in our summery "
white water swiss dot
" fabric, but you can see by the illustration we were dreaming of chambray from day one!  Looks good with your pale blue eyes!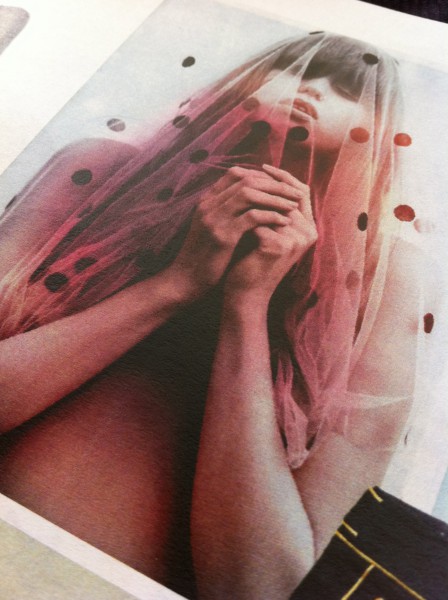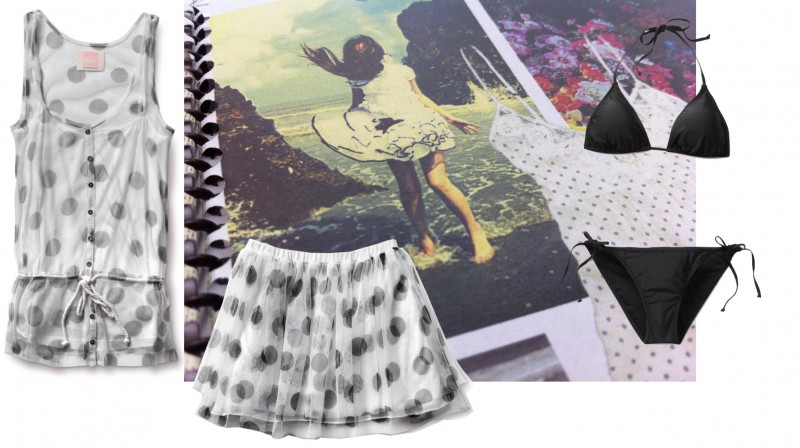 And we'll end this marathon post on a playful note.  Sometimes, we don't need any reason to design other than the fact that something makes us smile!!!  And that is just what we set out to accomplish when we designed the Polka Shop Tank and the Polka Shop Mini Skirt.  We applied a whimsical polka dot on an easy tulle mesh and voilà, smiles all around.  Last but not least, the foundation of the entire collection, you have to grab the iconic Little Black String Bikini, based on the timeless ethos that less is definitely more.  And less can be damn sexy too...Happy Summer Friends!!!