Jamie Mitchell Wins The 6th Annual Naish Paddle Championship
Quiksilver Waterman Collection's own Jamie Mitchell has won yet another elite paddleboard race. The 6th Annual Naish Paddle Championship was a 9.54 mile warm up to the defense of his Molokai/Oahu World Paddle Championship. Jamie has been training extensively to make sure he would collect his 10th consecutive title. The M20 World Championship begins on the North Shore of Molokai on Sun. 31st of July. Finishing up on the beautiful South Side of the Island of Oahu. This 32 mile open ocean race traverses one of the roughest ocean channels in the world. The Molokai Channel covers a depth of 2,300 feet and is subject to swells up to 30ft. This event is the ultimate test of endurance- no engines, sails or paddles just the human propulsion power of two arms . Here's to wishing the best of luck to Jamie on his quest. 6th ANNUAL NAISH PADDLE CHAMPIONSHIPS Two hundred and thirty-eight competitors from Europe, Tahiti, the US Mainland and Australia joined Hawaii's strongest paddlers on Sunday afternoon to participate in the 6th Annual Naish Paddle Championships. The 9.54 mile paddle board and SUP race follows Maui's north shore from Maliko Gulch to Kahului Harbor. The race began at 1pm with a staggered start out of Maliko Bay after the Pule (Hawaiian prayer), releasing first the paddle boarders, then the SUP 12'6 class 3 minutes later, followed by the SUP 14' class (with the most competitors) and finally the unlimited class. The winds were relatively light for Maui, but it was just enough to help the racers glide downwind and the mid-day cloud cover was a welcome relief from the hot sun. Paddle boarding legend and 9-time Molokai 2 Oahu champion, Jamie Mitchell crossed the finish line first, saying later that the Maliko race was a perfect preparation for the upcoming 
Molokai 2 Oahu Paddleboard World Championshi
ps
, where he hopes to win his 10th paddle board world championship. Dave Kalama, who participated in the unlimited class, won the race overall in 1:09:29, putting him in an excellent position to defend his SUP world title in the Molokai 2 Oahu championships next weekend. The women's 14′ class was dominated by Sonni Hoenscheid from Germany who came in first, followed closely by US paddler Karen Wrenn, both on Naish Glide 14'0"s. The youngsters are already on the heels of the top paddlers, with 17 year old Kody Kerbox winning the 14' class ages 17 – 29 on his Naish Glide 14'0", and 14 year old Bernd Roediger placing 3rd in the 14'0" class for <16 year olds on his Naish Glide Javelin 14'0". Some other notable results: Maui's Mike Newbro and Tahitian Naish importer Yannick Lii placed 2nd and 3rd in the 46-59 age class both on Naish Glide 14'0"s, while Tahitians Heimoana Delongeaux (<16) and Mai Teiki (17-29) each placed 3rd in their age classes.
Check out full race results here
. The event wrapped up in style with an award ceremony and picnic party, which with the support of Kona Brewing Co., offered enough liquid aloha to hydrate competitors and spectators alike. The Waterman League Awards went to: 14′ class overall winner, Jeremy Riggs who set the pace against Oahu's Aaron Napoleon (2nd), Australian Woogie Marsh (3rd) and Michi Schweiger (4th). Jeremy wins full entry and accomodation, courtesy of Turtle Bay Resort to the 
North Shore Paddle Cha
lleng
e
on Oahu this October. 12'6 class overall winner, Connor Baxter wins the most prestigious prize. He is invited to the Namotu World Paddle Challenge in Fiji this November, and his prize includes full entry, airfare and accommodation (courtesy of the Waterman League, Air Pacific and the Namotu Island Resort). Connor will compete in a variety of long distance and sprint events as well as a stand up surf showcase at Cloud Break. For more information on either upcoming race, visit
www.watermanleague.com
Congratulations to all competitors and mahalo to everyone who came out to show their support. Next up, the Molokai 2 Oahu World Championships next weekend...stay tuned. See the Naish Paddle Championship photos
here
!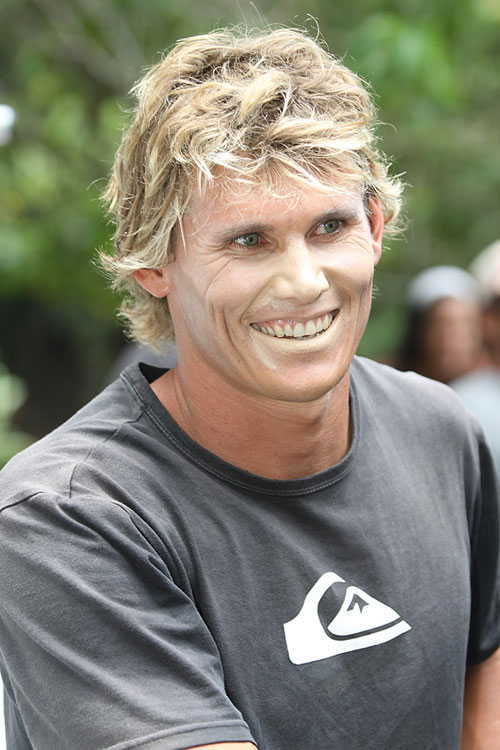 (photo credit: Eric Aeder)