Summer Stories Book In Stores Now!!!
We are pleased to announce that our "Summer Stories" book is now available in stores!!! Enjoy a light summer read and pick up your copy today!!!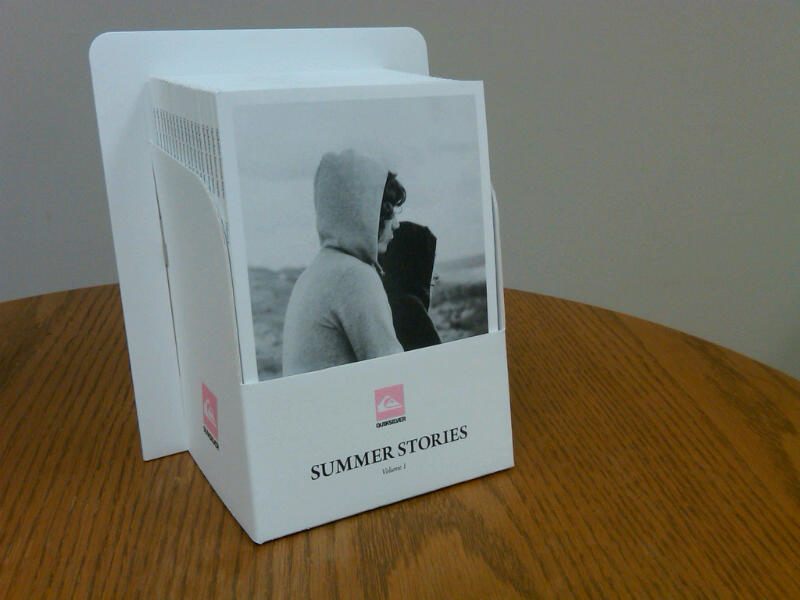 Since summer holds a very special place in our heart, we asked our fans to submit a poem, photo or store that best illustrated and defined what this season means to them. After carefully selecting our favorites and having our loyal fans vote on their picks, Quiksilver brings to you our very first volume of Summer Stories. Inside this book you will find submissions from all around the world, with each entry displayed in its original language followed by its translations. Quiksilver hopes this book will inspire you to go out and create your own summer memories! And when you do, be sure to capture the moment through lens or pen so your summer story will be remembered year round.