Layering: Casual Prep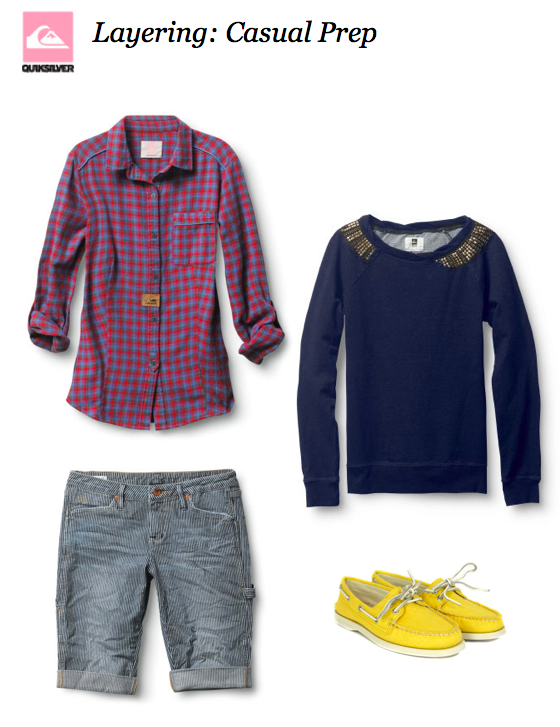 Whether your late summer fun has you bbq-ing with friends, hanging in the park or sailing on the open waters.. it's always an excuse to layer up a casual and preppy look.
Keep things fun with the Coaster Wind Swells shorts, then button up the Captain Flannel and when the evening cool comes.. pull on the Shimmer Crew Sweatshirt. To add some pop, throw on a pair of color flats and head outdoors.