Get the Look: Labor Day Picnic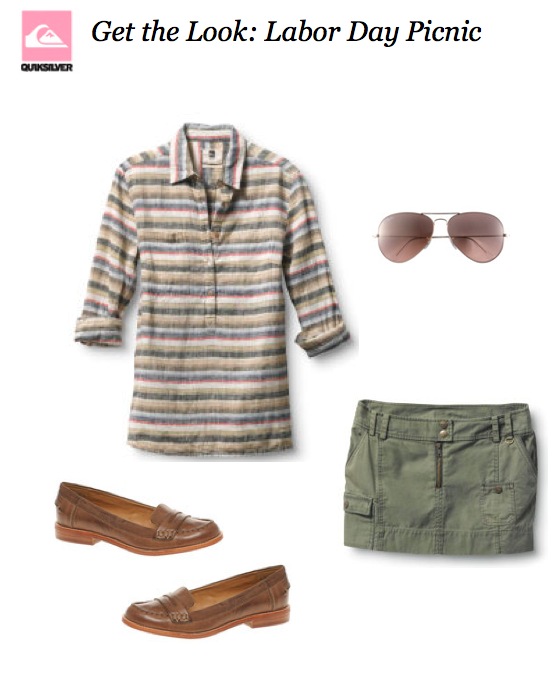 QSW Indian Summer Linen Top, The Base Skirt
Labor Day picnics, celebrations and good times are ahead this weekend.. so why not start planning your look now?
If your plans are filled with picnics in the park, backyard bbqs or a dinner party with friends.. I suggest wearing something light, comfy and casual chic.
Pair the Indian Summer Linen Top with a mini cargo like the Base Skirt.. then give it a little chic with loafers and aviator sunnies.