Dress up your Denim Shorts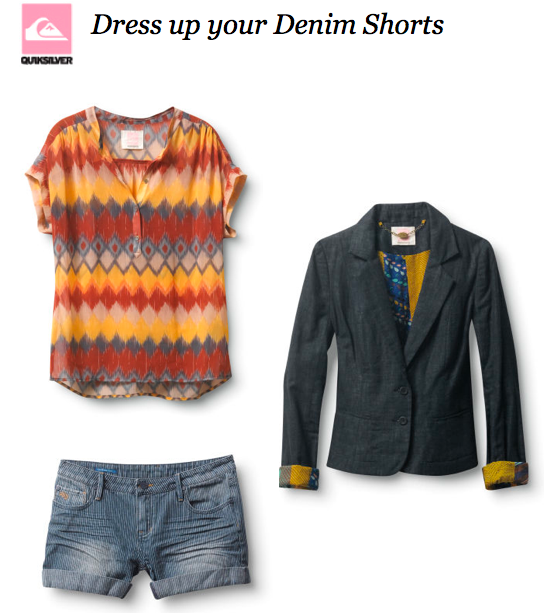 Denim shorts are an easy go-to.. but they don't always have to be your weekend casual choice. While the weather is still warm, decide to dress up your denim shorts.
Start with a light wash pair like the Gypsy Tour Shorts and pair it with something bright and bold like the Harvest Fields Top. Finally, give it a little push with the Pareo Bonfire Blazer.
See.. it can be casual and chic.