Getting Cozy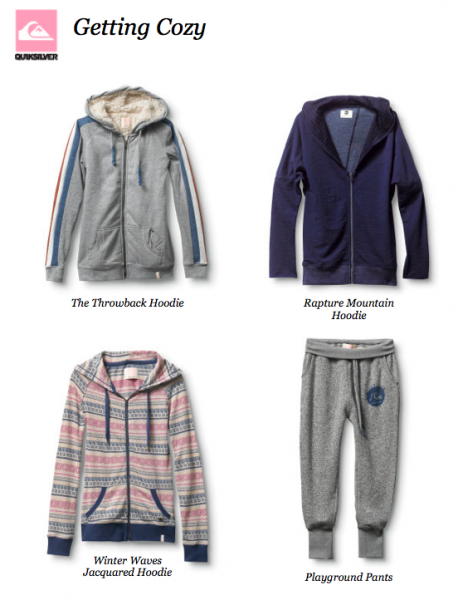 Shop the looks: The Throwback Hoodie, Rapture Mountain Hoodie, Winter Waves Jacquard Hoodie, and Playground Pants
Whether the chill has come, rain is storming or a cool breeze is blowing... getting cozy should always look good.
Quiksilver has made that easy by creating some cute and comfy ways to keep cozy this fall.
Wear a hoodie over a tank and under a jacket, or go all-out cozy and do the hoodie and playground pants. Either way.. you'll look super cute!