What to Wear: Thanksgiving #1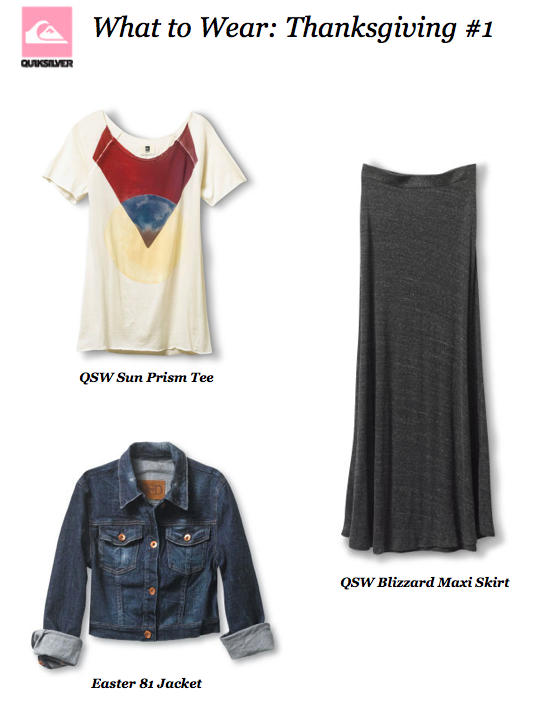 Thanksgiving is around the corner and we all have parties, family dinners and good times ahead. For a day of feasting, football games and cozy-ing up by the fire.. pull together a comfy, cute outfit!
Start with the QSW Blizzard Maxi skirt, and then pair it with the QSW Sun Prism tee and Easter 81 Jacket. You will be thankful for such a perfect look for the holiday season.