What to Wear: Thanksgiving #2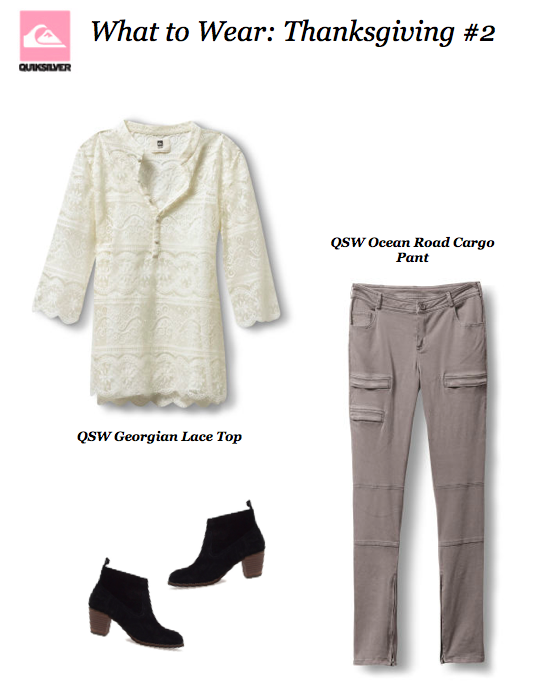 It's here.. the family holidays! Now what to wear?
For a casual but feminine look pull on the QSW Ocean Road Cargo Pant, then top it off with QSW Georgian Lace Top and wear some comfy ankle boots.
You can easily transition from family games, to feasting to being a couch potato!