Lumberjack Style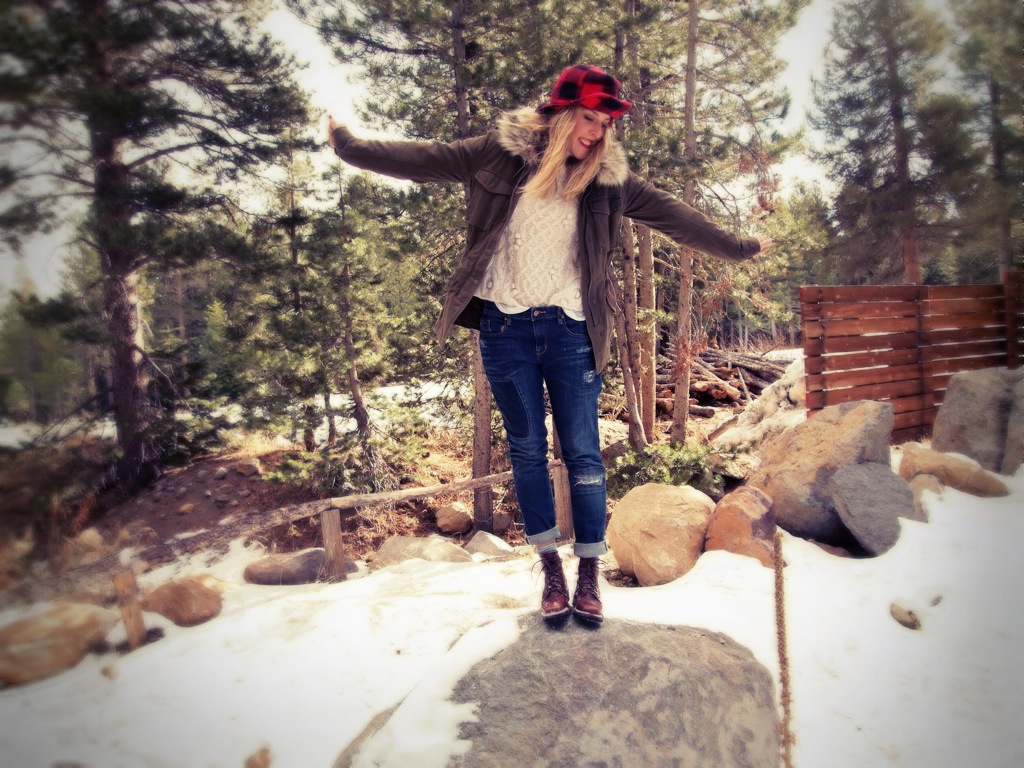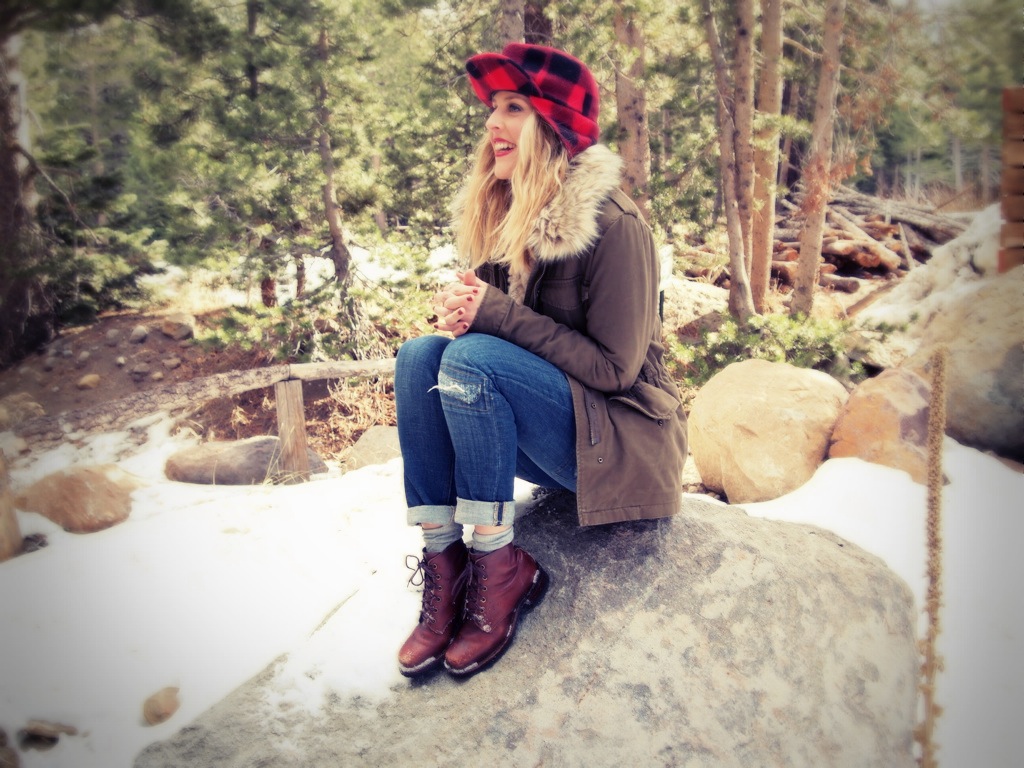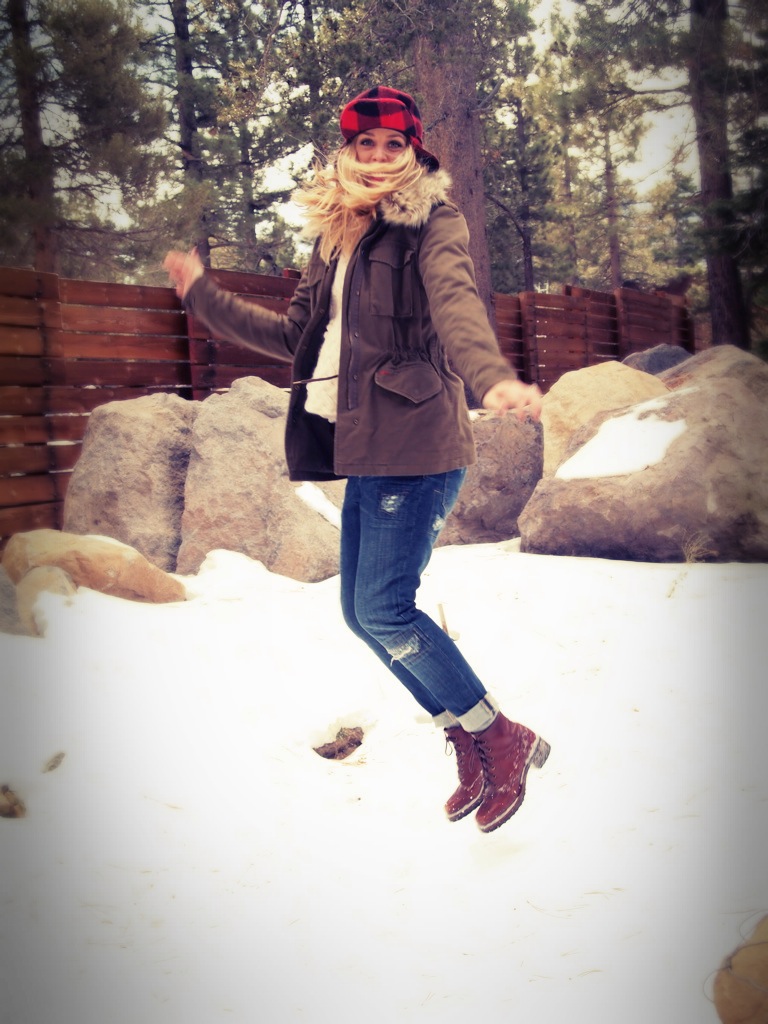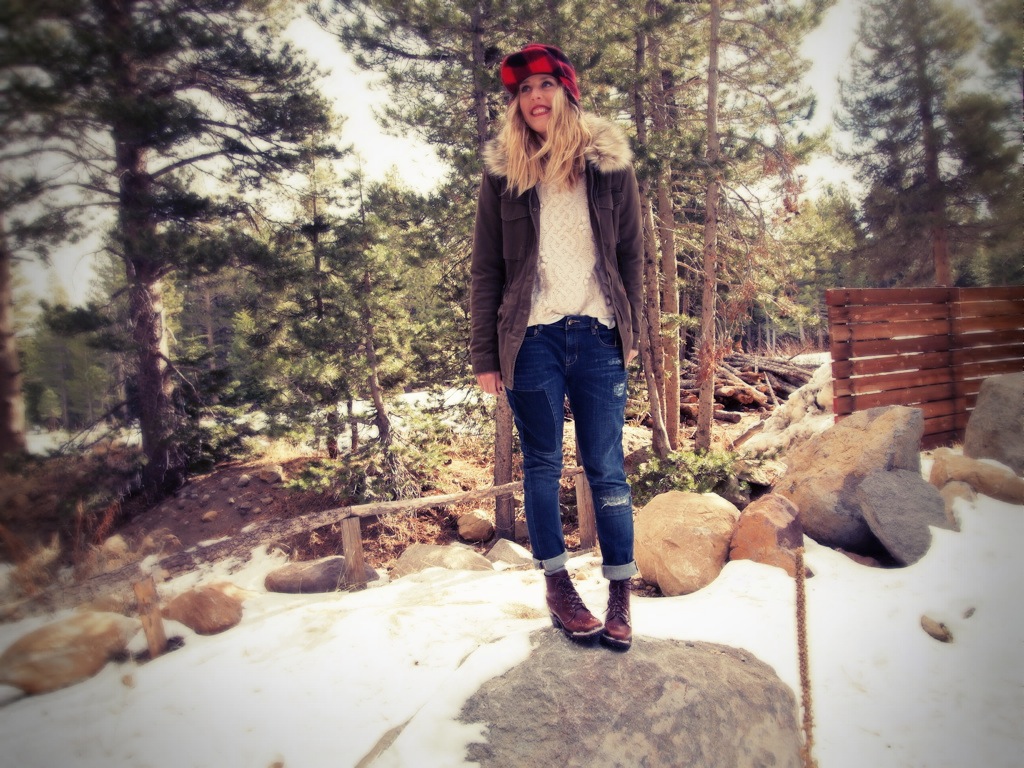 Living by the coast, this girl loves a good sunset on the horizon, sand beneath my toes and the ocean breezes...but an escape to the snowy mountains is at the top of my list during the holiday season.
I love layering up and feeling the cold against my cheeks.. it's a whole different ball game.. jewels, high heels and glitter are not needed.
Lumberjack style is my mantra!
I started with a bold and cozy hat, pulled a coat over my sweater and paired it with my favorite QSW Brewster Slim Boyfriend Jeans...finishing it off with some weather-proof lace up boots.