Quiksilver Women Goes Tumblr Happy!

We've joined Tumblr!! Follow us for exclusive behind the scenes coverage, and glimpses into Quiksilver culture from contributors such as our head designer, John Moore, and four-time World Champion Stephanie Gilmore! To check out our Tumblr click
here!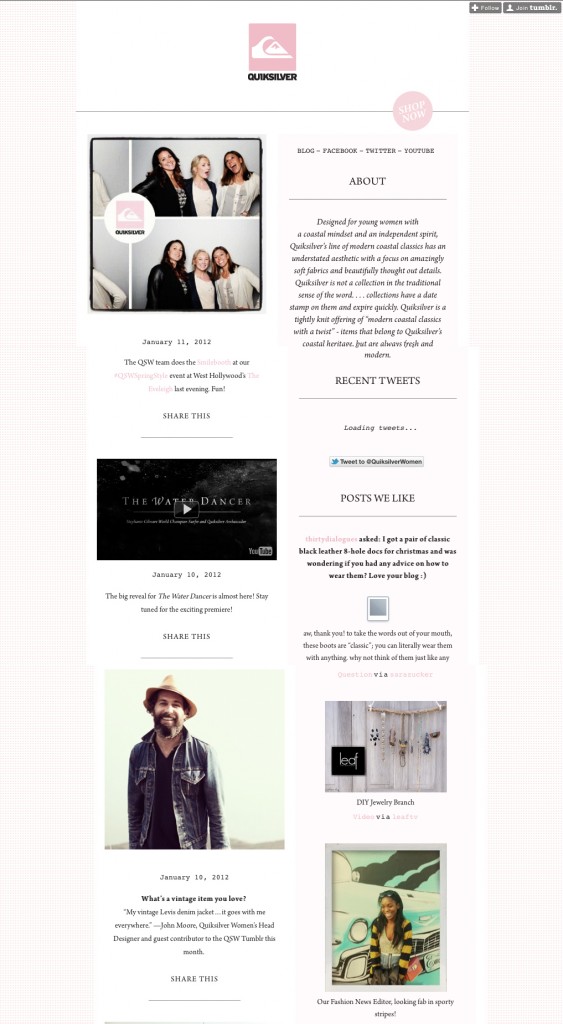 Tweet us @QuiksilverWomen! Check out our Twitter by clicking
here!