Water Dancer: Tell Us What Inspires You To Win Weekly Product Giveaways!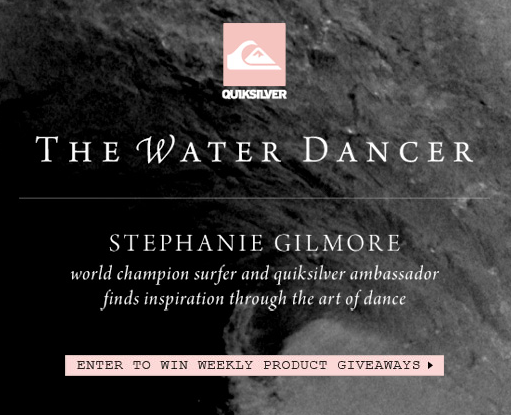 The Water Dancer is a series of short films in which Quiksilver ambassador and world champion surfer Stephanie Gilmore meets and has conversation with premier dancers to learn what inspires and drives them and how their dancing relates to her passion of surfing.
Just like Stephanie asked  these premier dancers what inspires them, we are asking you to tell Quiksilver what inspires you! By telling us your passions, you are automatically entered to win weekly product giveaways! To get started click here!
www.quiksilver.com/waterdancer