Quiksilver Blogger Event on Penelope Times

Chanelle Lawrence, the blogger behind The Penelope Times, attended last weeks Quiksilver event and shared her photobooth pictures.
Chanelle is an up-and-coming fashion blogger who was recently featured on a billboard in Times Square on behalf of Forever 21! She has been profiled on top tier fashion sites including Refinery29.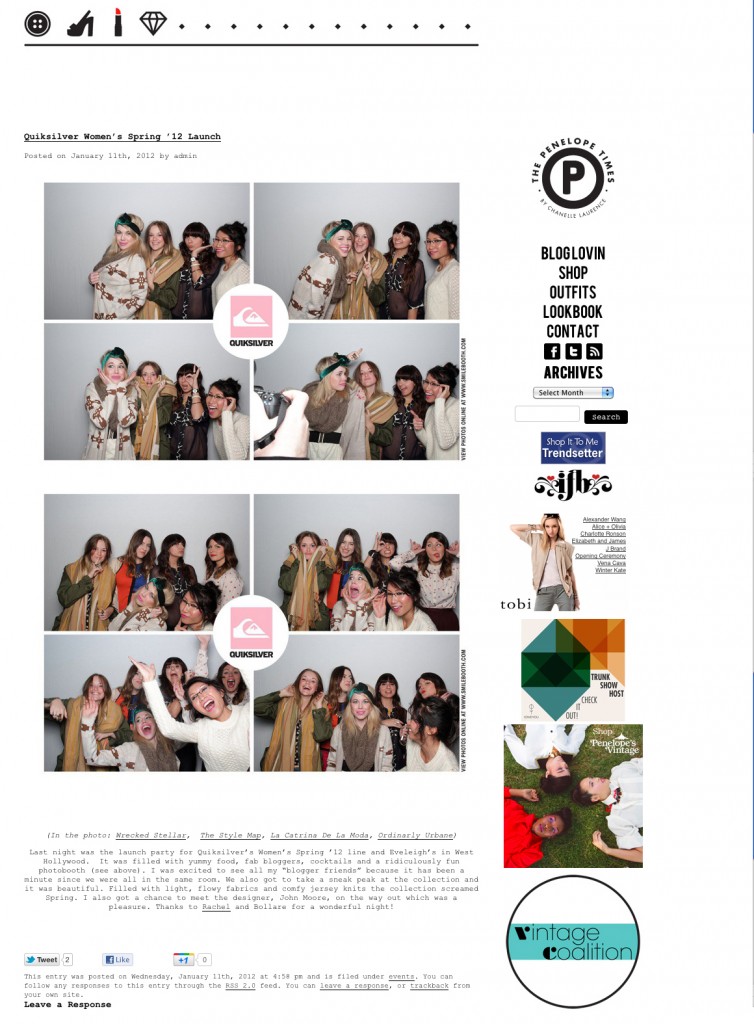 Check out Chanelle's Blog by clicking here!