Big Wave Legends and NFL All-Stars Mingle at Pro Bowl Welcoming Party
‎TransWorld SURF has all the action
from last nights party welcoming the NFL All-Stars to Hawaii where invitees from the 
Quiksilver In Memory Of Eddie Aikau Big Wave Invitational
hobnobbed with Pro Bowl players. With a promising swell forecasted for the North Shore and the Pro Bowl on Sunday you can definitely say big wave charging football fan Reef McIntosh is frothing. Show your team pride with a pair of 
Quik x NFL boardshorts
…way more comfortable than a  jockstrap.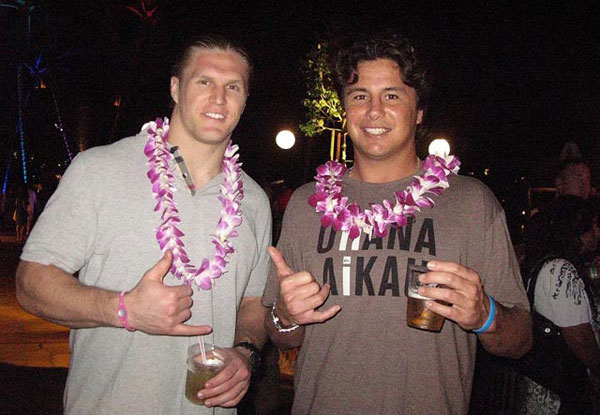 All Pro linebacker Clay Matthews from the Green Bay Packers with recent Da Hui Backdoor Shootout winner Reef McIntosh. Photo: JC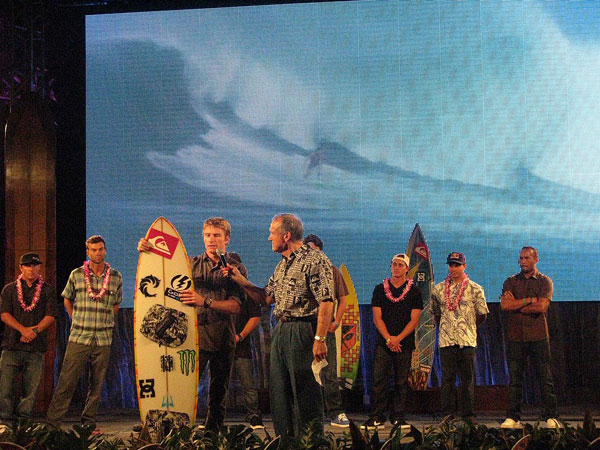 Mark Healey breaks down the finer points of a tow-in board. Some of the dudes in the crowd were so big they'd need a pair of jet skis to whip them into a wave. Photo: JC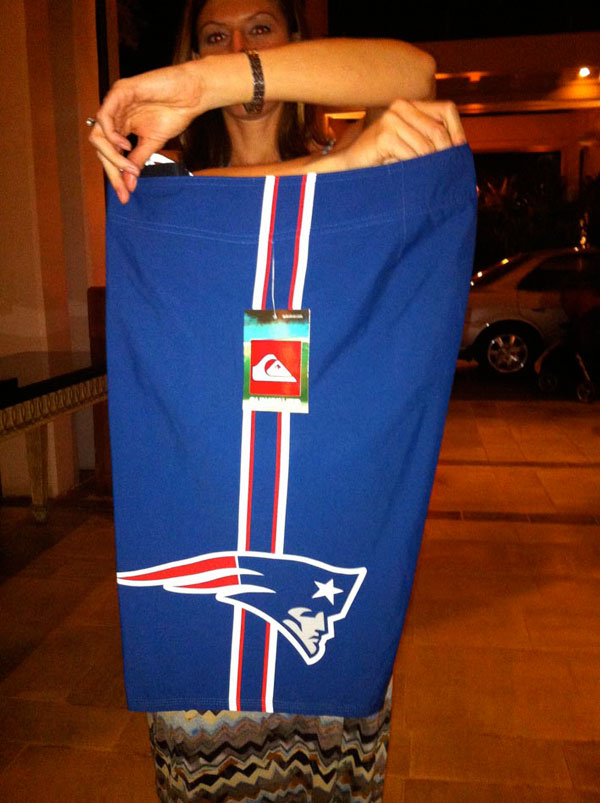 Our very own Kristen showing off the Patriots boardies. Who are you pulling for this Super Bowl?