2012 Rincon Classic
The
2012 Quiksilver Rincon Classic
ran this weekend at the fabled cobblestone point off exit 83 on California's beautiful highway 101. The official Surfline forecast delivered with fun waves, sunny skies and favorable winds allowing contestants of all ages the perfect opportunity to showcase their skills at the famed "Queen of the Coast". An all-ages pro-am event, "The Classic" featured divisions ranging from the 11 & under "Gremlins" to the 55+ "Legends" and also played host to crowd-favorite specialty events like the revamped Red Bull Air Show. On the beach, there were many fun activities provided by local business and community members for the public to enjoy. When all was said and done it was Dane Reynolds who claimed the number one spot in the Professional Division with fellow 805 locals Bobby Martinez, Pete Mussio and Parker Coffin rounding out the field. Thank you to Chris Keet at Surf Happens, the home owners who live on the point,  and the rest of the local community who came out in full force to support the event. OFFICIAL RESULTS: 2012 RINCON CLASSIC Wahine: 1. Jesse Ransone 2. Abby Browne 3. Zoe Luna 4. Alanna Moore 5. Olivia Siemens Women: 1. Demi Boelsterli 2. Aubrey Falk Luyendyk 3. Michelle Perry 4. Meghan Frontino 5. Lisa Wynn Luna 6. Olivia Siemens Gremlins: 1. Eithan Osborne 2. Tommy McKeown 3. Jake Quittner 4. Ryder Alves 5. Zane Booth 6. Alden Capps Boys: 1. Mickey Clarke 2. Jason Knell 3. Decker McAllister 4. Henry Hepp 5. Peter Healey Juniors: 1. Charlie Fawcett 2. Decker McAllister 3. Christopher Imperato 4. Dryden Brown 5. Frank Curren 6. Beau Clark Men: 1. Nate Winkles 2. Justin Paul 3. Dennis Rizzo 4. Gabe Venturelli 5. Sean Lesh 6. Tiago Portes Masters: 1. Vince Perry 2. Gabe Venturelli 3. Greg Venable 4. Kas Alves 5. Max Cail 6. Jason Smith Grand Masters: 1. Brett Jordan 2. Tony de Groot 3. Tony Luna 4. Chuck Graham 5. James McClintock 6. Dave Johnson Legends: 1. Don Campbell 2. Kit Boise Cossart 3. Dave Johnson 4. Danny Bralver 5. Andy Neuman 6. Frank Morales Longboard: 1. Robert Curtis 2. JP Garcia 3. Evan Trauntvein 4. Danny Bralver 5. Brad Frohling 6. Dave Johnson Professional: 1. Dane Reynolds 2. Bobby Martinez 3. Pete Mussio 4. Parker Coffin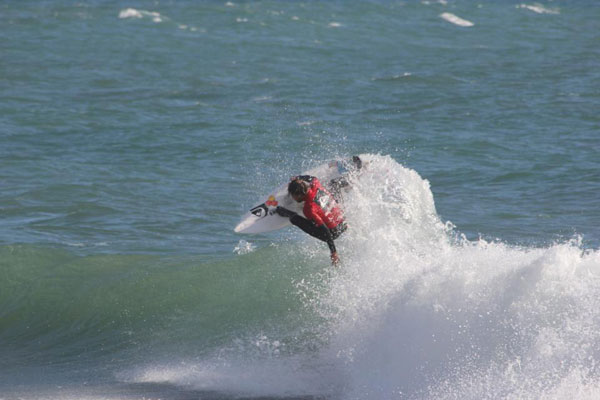 Dane sealing the deal on the Professional Division.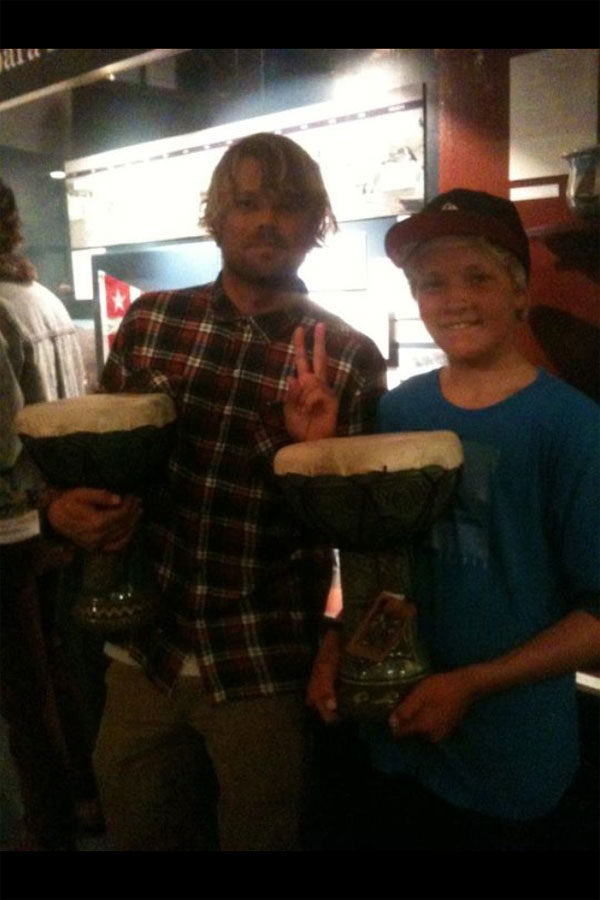 Dane and Mickey Clarke who took 1st place in the Boys Division.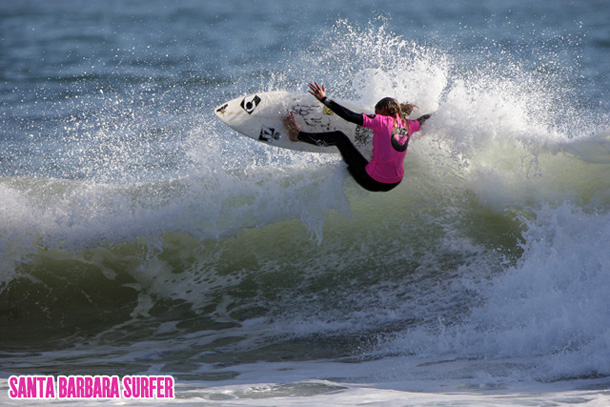 Demi Boelsterli put on a solid performance.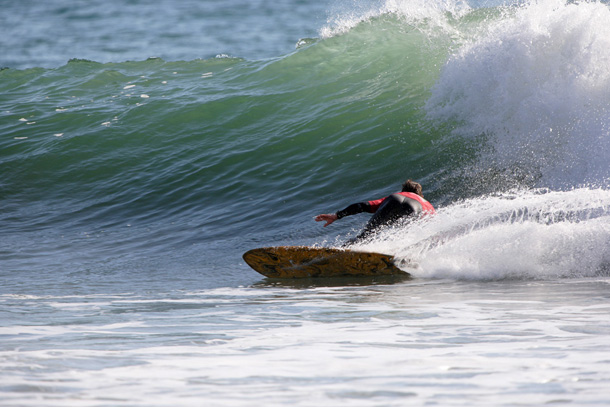 Tony de Groot laying it on rail.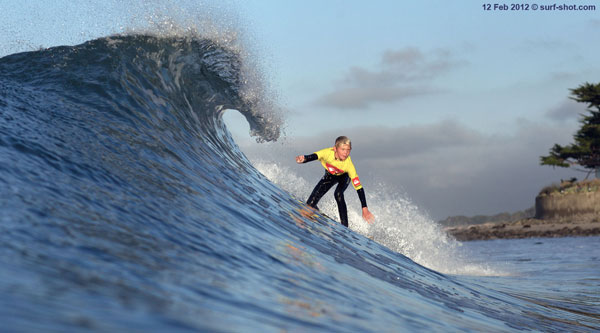 The Gremlins were more than stoked to have the line-up to themselves.
Cutting back on the "Queen of the Coast".