Stripes: Now & Later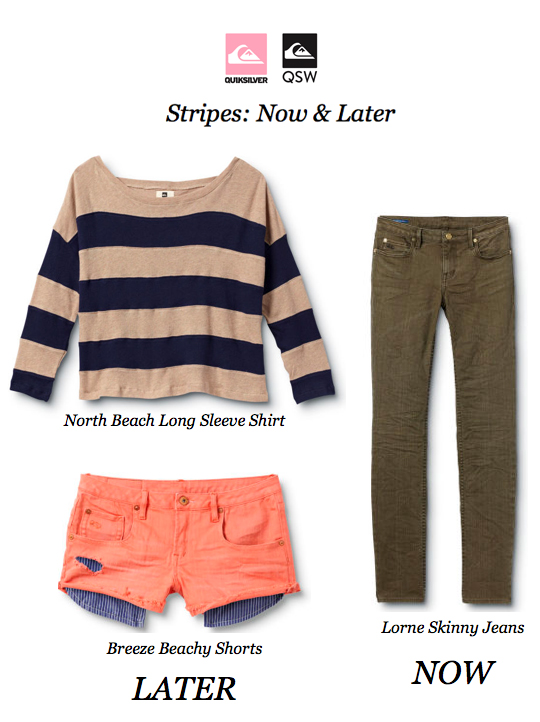 "A classic stripe shirt really should be a girl's best friend.. it's so versatile and looks good every time it's worn. I'm currently craving the QSW North Beach Stripe shirt and imagine wearing it now and later.
Now, Ill be wearing it with Lorne Skinny Kelp jeans a pair of lace up boots, a cargo jacket and beanie. Later, Ill be pulling on the Breezer Beachy Coral Shorts, a pair of sandals, and keeping my hair free and flowy.
How will you be wearing the stripe shirt, no or later?