What I Want Now!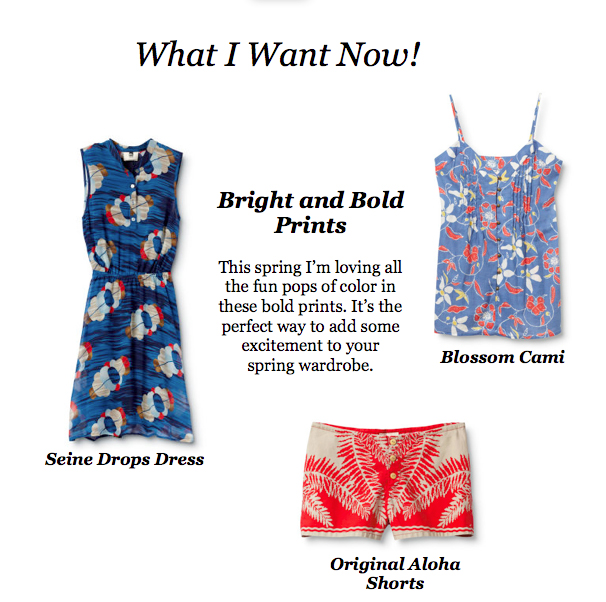 I love the graphic print of the Seine Drops Dress, and imagine wearing it with a denim jacket and wedges for a golden sunny day.
The Blossom Cami has a cool retro vibe that would look great paired with cutoff denim shorts and a hoodie.
The Original Aloha Shorts are killer-cool, and are dying to be paired with a bikini and sandals for a day at the beach.
The spring looks bright, happy and full of print.