Featured Artist: Alexander Turnquist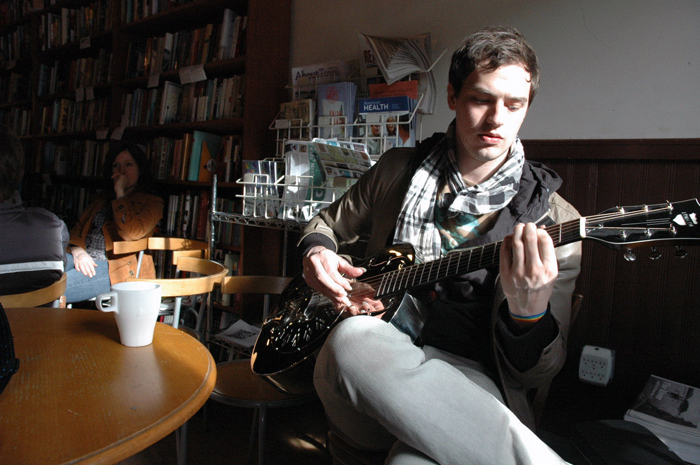 Drawing compositional inspiration from minimal music pioneer Steve Reich while – stay with us here – not sounding unlike new age legend Michael Hedges,
Alexander Turnquist
may well be a party of one on today's guitarist/composer landscape. The New York-based Turnquist is a masterful musician, employing a brilliant finger-style technique to create remarkably lush sounds on his 12-string acoustic guitar – an approach that renders each opus on his latest album, Hallway Of Mirrors, in graceful fashion. Turnquist's gorgeous music and singular composition skills are the perfect match for the third episode of our snowy Eh Roadtrip series, featured below!