Summer Escape: Hamptons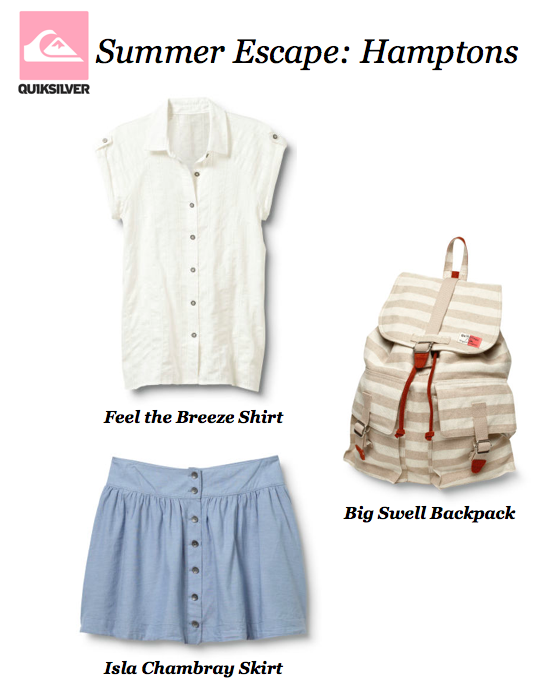 The summer is almost here and that means it's time to plan your escapes and what to wear during the time away.
First stop on our summer escapes.. The Hamptons. Warm, sunny, chic and simple is what you want when stopping in for brunch or taking it to the poolside party.
Quiksilver suggests wearing the classic Feel the Breeze Shirt and tucking it into the Isla Chambray Skirt. Of course, don't forget to pack your towel and bikini in the Big Swell Backpack!