Steph Gilmore in Outside Mag!
"Breaking the Rules of Summer: Always Root for the Home team"
Sure there are plenty of great American Surfers to root for, but Outside Magazine (and us) prefer to break the rules a bit this Summer and cheer on our favorite Aussie, Stephanie Gilmore. In the June issue of Outside Mag Steph talks about how she overcame some of her biggest challenges in the past few years and what the future has in store for her.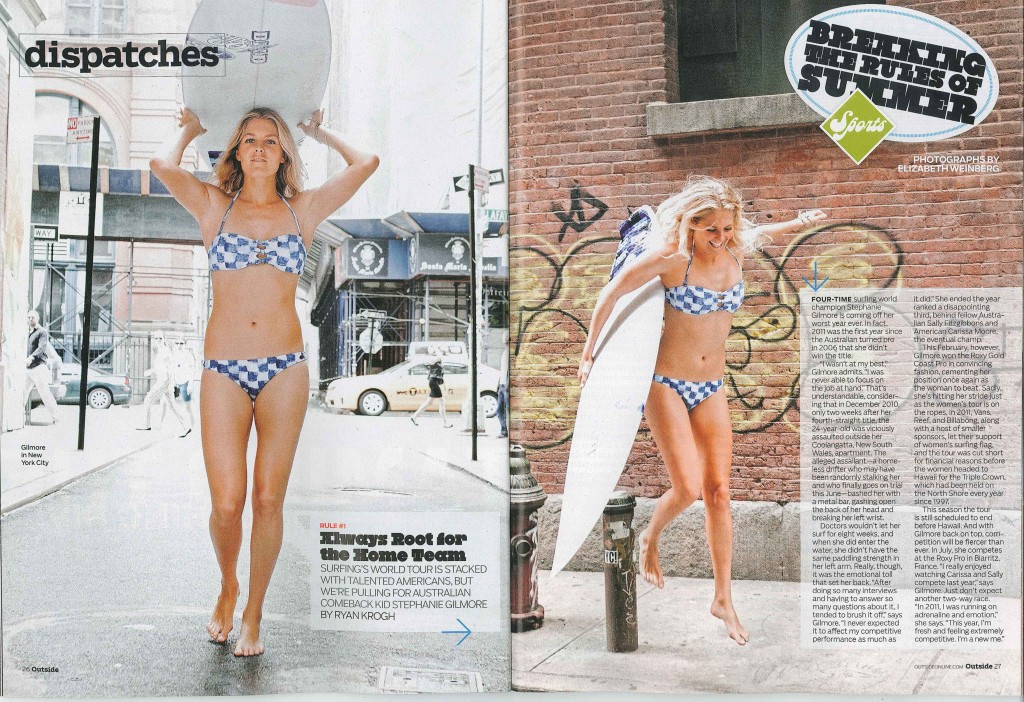 Be sure to check out the article Here!