Summer Escape: Lake Tahoe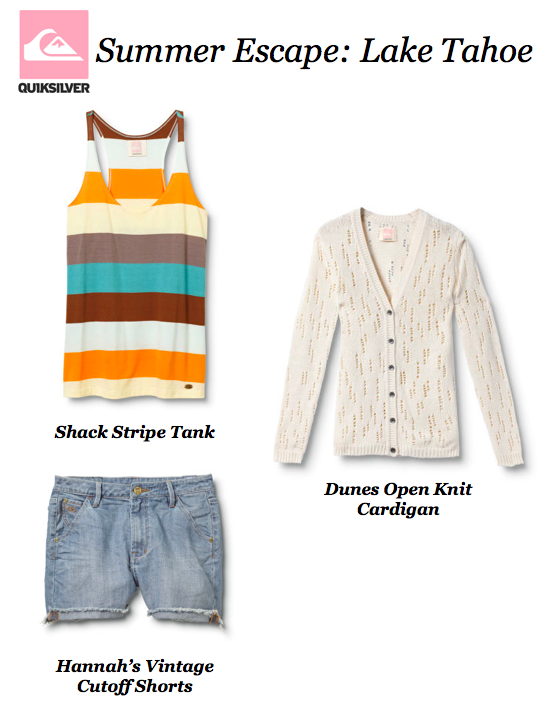 Next stop on our tour of summer escapes is the lakeside luxury of Lake Tahoe. It's all about being in the great outdoors, enjoying nature, sitting by the lake and taking in the mountain scenery.
The lake look takes on a retro "camp" vibe and goes easy with the Dunes Open Knit Cardigan thrown over the Shack Stripe Tank that's worn with Hannah's Vintage Cutoff Shorts. It's perfect for a bike ride around the lake or grabbing lunch with friends in the warm sun.