Quiksilver Hits Malibu!

We couldn't be more excited about our first Women's only Quiksilver Store, at the Malibu Lumberyard and we made sure to kick it off right at our Grand Opening Party on June 5! The night included good food, special guests, live music, and an amazing blessing done by members of the Wishtoyo Foundation.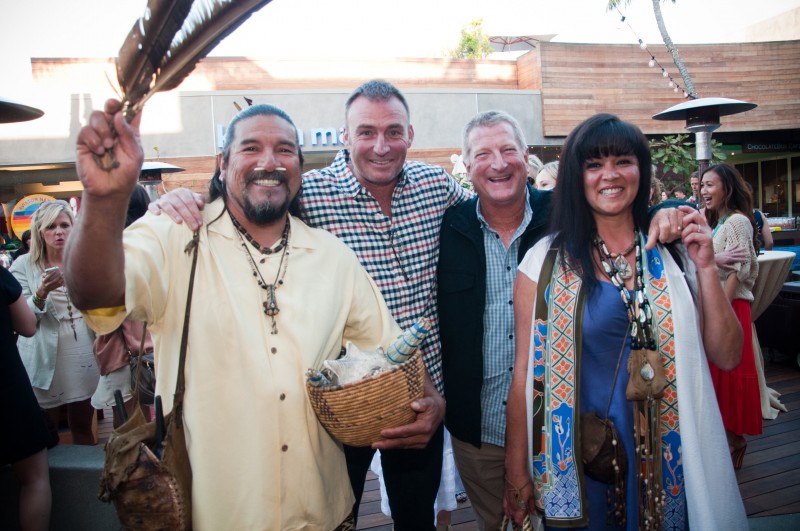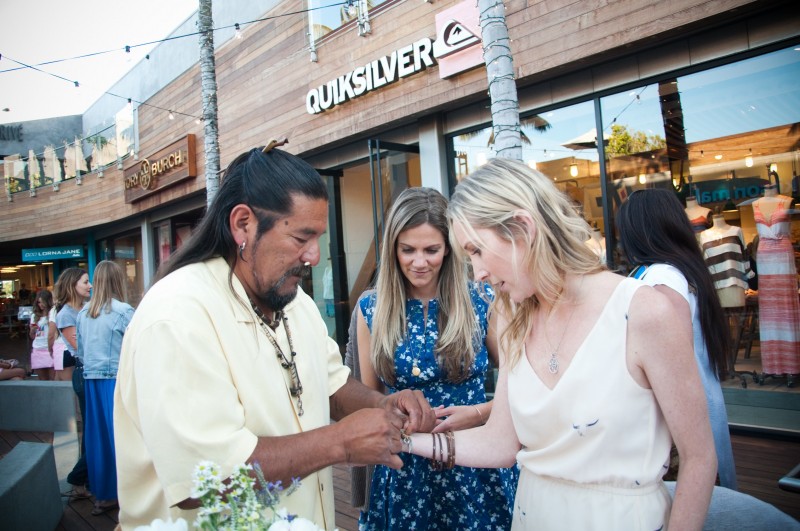 The party started at 7 and each guest was given their very own hand made bracelet as an entry ticket.  What was so rad about these bracelets is that they had been previously blessed by Luhui and his wife Mati, members of the Wishtoyo Foundation. We teamed up with Wishtoyo for this event in aneffort to raise awareness about conserving the land of Malibu.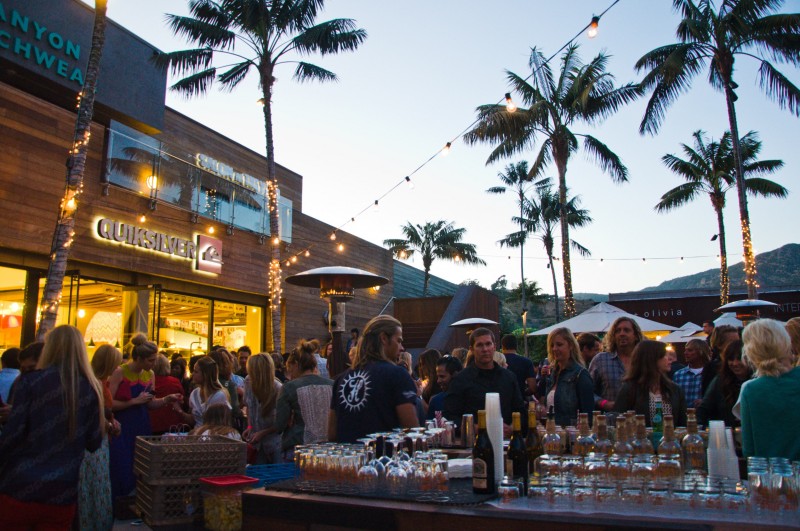 Café Habana, an awesome little Cuban restaurant at the Lumberyard, catered the event serving some of their delicious specialty items. They also provided a bar made out of rum barrels where guests could order beer wine, or their special drink of the night, which included a pink straw of course!  (Totally great by the way seeing the guys sipping out of these straws)
And what party is complete without some totally rad raffle prizes? Those who bought the $5 raffle tickets had the chance to win a trip for two to Australia to watch Steph Gilmore compete in the February 2013 Quiksilver Pro or a personally autographed Stephanie Gilmore surfboard!  All proceeds of the raffle went to the Wishtoyo foundation. The two lucky winners were totally stoked on their prizes, Erica pictured below went home with the surfboard, and special guest Amy Pafrath wont the trip to Australia!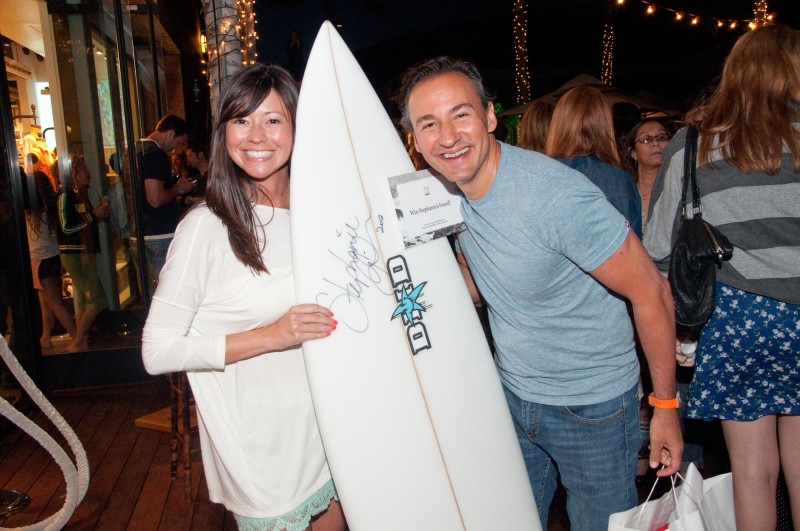 While all of these pieces contributed to an amazing evening, the one entity that made it truly special was the blessing of the store. The lights went down, and the crowd was quiet as Luhui and Mati blessed the store with sage, and some very powerful words. They involved the crowd by asking us all to face the north then south, east and west as Luhui spoke the prayer like blessing and blew into his conch shell. When the blessing was over the lights turned on signifying the official opening.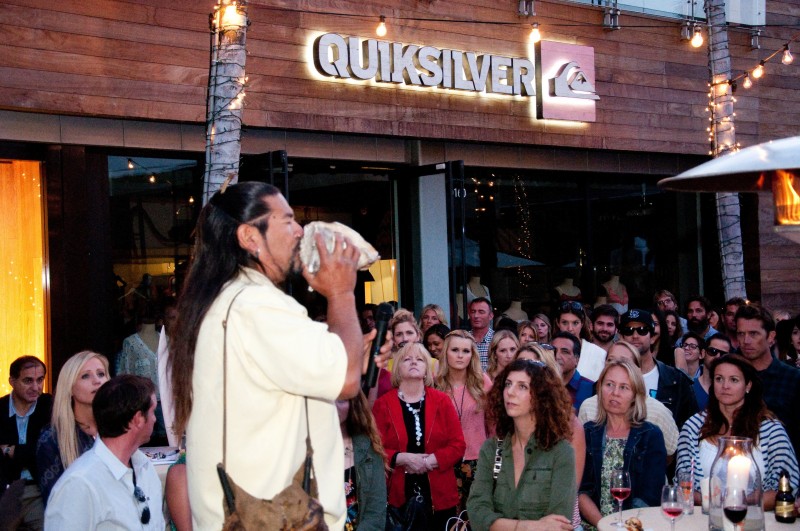 Overall this was one magical night! We want to thank everyone who helped make it such a success, we are so excited and proud to have our own store, and very thankful for the opportunity to be apart of the Malibu community! If you are ever in the area be sure to stop by, say hello, and pick up some fresh Quiksilver gear!
To learn more about the Wishtoyo Foundation and how you can contribute please click here.