Jetsetter Q&A with Stephanie Gilmore

We are so excited about Jetsetter's most recent interview with Stephanie Gilmore. She talks about her role as an ambassador for the Surfrider Foundation and what life is like on the road. What makes this article even more awesome? Readers get the chance to view some amazing personal footage of her trip to Senegal, and an inside look at her love for photography!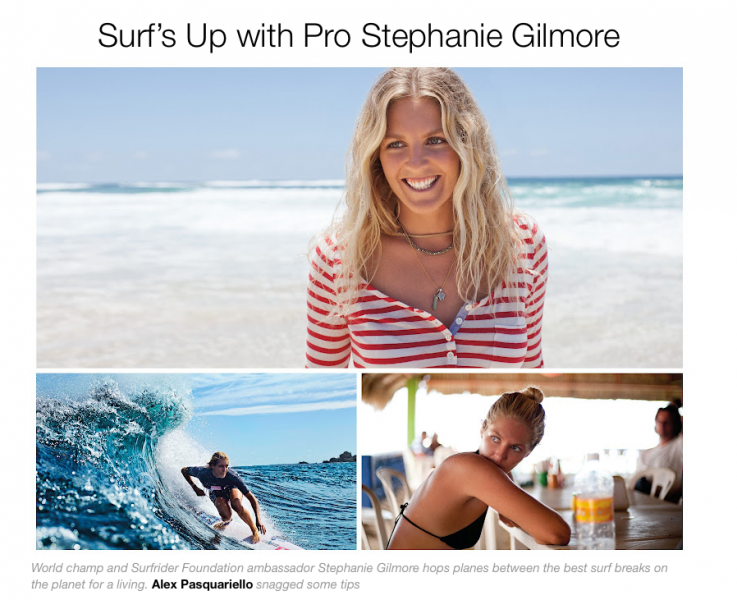 Check out the full article Here!