Kanoa Igarashi Wins US Champs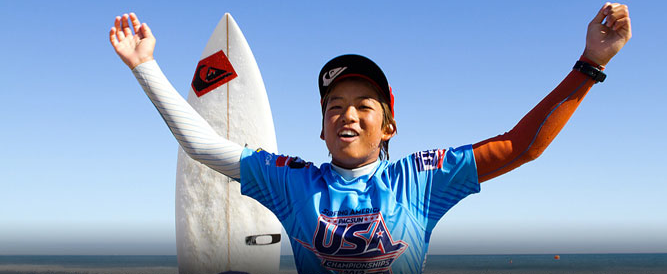 14 year old
Kanoa Igarashi
came up huge over the weekend winning the Boys Under 18 division at the Surfing America Championships. When asked about competing in the Under 18s Kanoa mentioned that he almost didn't enter as he was doubtful of his performance against older kids. After weighing his options, he decided to go for it anyway in the hopes of scoring some time in the water at Lower Trestles with a thinned crowd. But his motivation for surfing the Under 18s quickly changed when he lost the Under 16 division. Kanoa took to the Lowers lineup angry from losing the Under 16s. Using his anger to his benefit, he advanced heat after heat in the Under 18s eventually making it to the Final where he found redemption. Plucking off the best waves, Kanoa mixed aerials with power carves to reach the top of the podium against jake Halstead, Ian Gentil and Cam Richards. A BIG congrats to Kanoa on becoming the youngest US Champs Under 18 winner ever and the best of luck at NSSA Nationals beginning June 26th at the Huntington Beach Pier.
Visit Surfline.com for a photo feature
. Shout outs to the following Quik riders who also had strong performances... Griffin Foy - U 12s 4th place Micky Clark - U 14s 2nd place Noa Mizuno - U 14s 3rd place Thelen Worrell - U 16s 4th place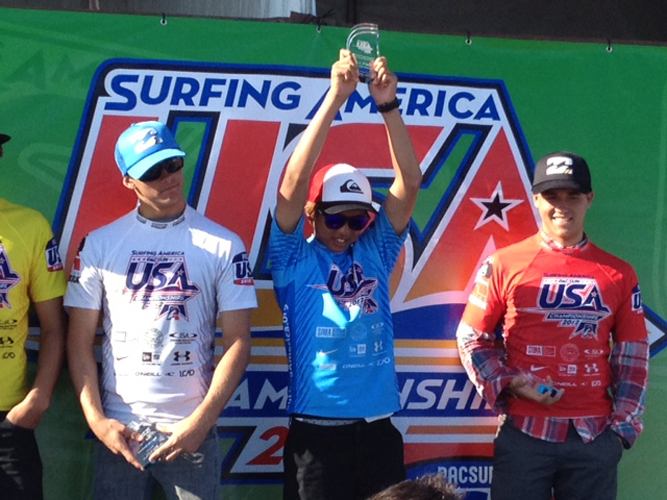 Kanoa was definitely the feather-weight in the Under 18s final but that didn't stop him from becoming the champ.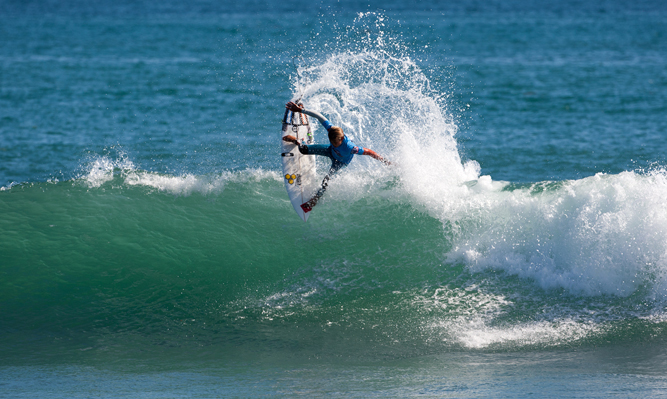 Fins free in the final.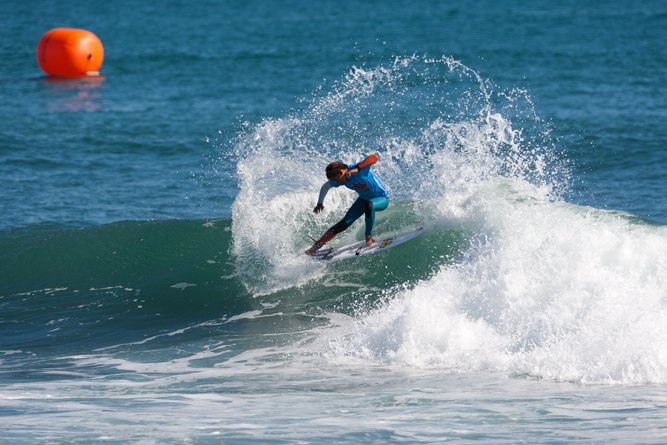 Kanoa doing his best Slater impersonation.