King of the Groms - Huntington Beach
In an event that honors the old school format and gives every kid a fair chance, it's always going to be intense and this years KOTG was nothing short of thrilling. The format was a skins event where each heat win keeps you in the game and 100 bucks richer...15 minute heats, beach start and each surfer nominates their best wave with a claim. If you get on a roll and go undefeated, you would walk away with 900 dollars and a plane ticket to France for the International KOTG Final which will be held during Quiksilver Pro France taking place this September. The morning started off with contestable chest high surf and some great performances. From the very first heat it was Daniel Glenn who took control. He managed to dispose of two of  the top competitors early putting them out of contention before the end of the first round. Newly crowned US Amatuer Champ Kanoa Igarashi and current under 18 ISA world junior champion Kalani David put it to Glenn posting scores in the 8 range but Glenn was not to be intimidated and posted a last minute 8.83 for a frontside air reverse. Ultimately setting himself up for a 5 skin winning streak and the pole position after the first round. Because Glen was in the first heat of round 1 this would mean he would be in heat 16 of round two (last of the day) and if someone got on a winning roll there was nothing he could do but watch. Hirota Ohara managed to get 4 skins before losing but it was Davis Freud that put on a great show. Freud won five heats back to back before eventually running out of heats to surf. This meant he was now tied for the lead and unless Glen won the last heat there would be a surf off. In deteriorating shore break surf one of Glens competitors got off to a quick lead and left him out the back needing a 6.5. With a few minutes to go Glen took off on a good looking wave, gave it his all and threw down the claim. He was awarded a 7.83 and the KOTG title taking home 6 fresh 100 dollar bills and a free round trip ticket for him and chaperone to France to compete with the worlds best at the Quiksilver King Of The Groms Global Championship. An ecstatic Glen said…. "Im so excited to have won this event against such a awesome field of surfers. Growing up in FL, I always wanted to win the Quiksilver King Of The Groms and I have done that here today and now get a chance to compete and hopefully win at the Global Championships in France.  I am so stoked!!!!!! Hirota Ohara posted the top score of the day with a 9.63 out of 10 for a huge frontside full rotation aerial. For his efforts he was also awarded $250 from DC for the most radical move of the day in addition to winning 4 skins. Other surfers to mention are Jake Marshall and Jake Davis who walked away with 3 skins and $300 richer. Brogie Panesi walked away with a $100 and a new skateboard for the best Instagram picture. Big thanks to Wahoos for feeding all the hungry groms and staff along with Freak Traction and future fins for all the giveaways. Be sure to check out the KOTG International Finals in France later this year.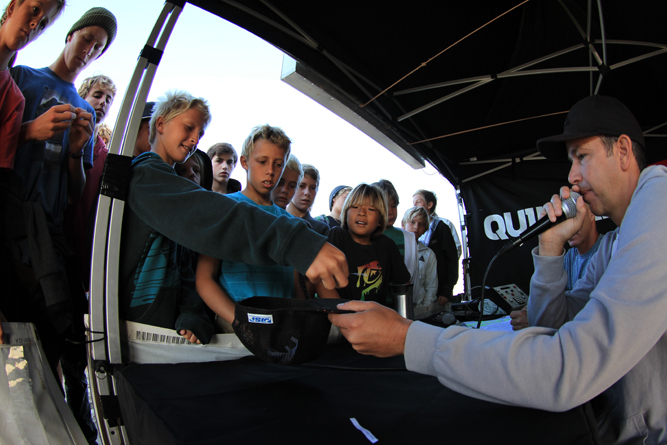 During the mornings heat draw the groms were frothing to dig into the hat. "What heat are you?"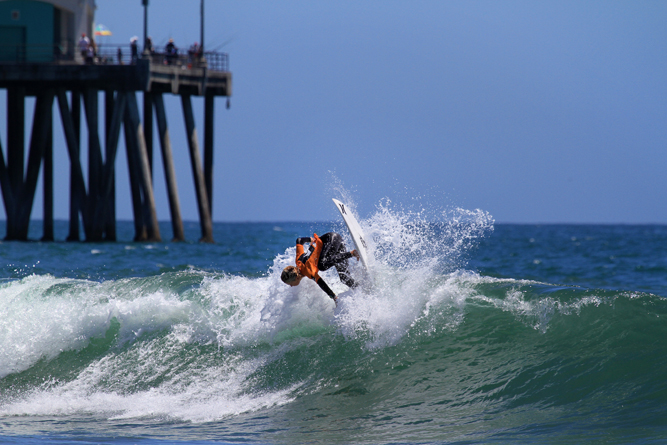 Aligning his board with the HB pier pillars Jake Marshall went vertical on his backhand.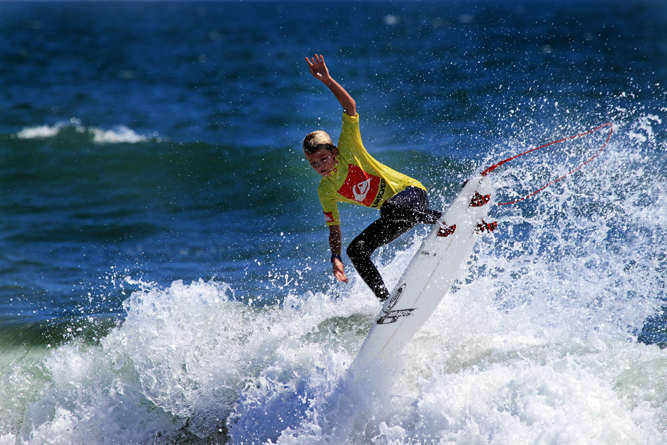 John Mel whipping it around on the inside.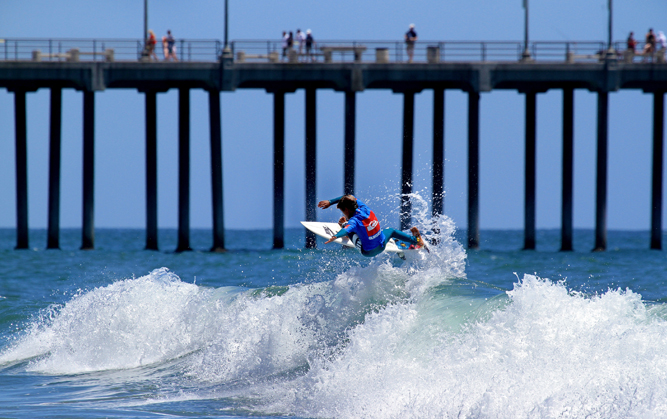 There's 16 pilars in the background. 16 is the cut off to surf in the KOTG event...lucky for us Noah Beschen still has many more years to compete.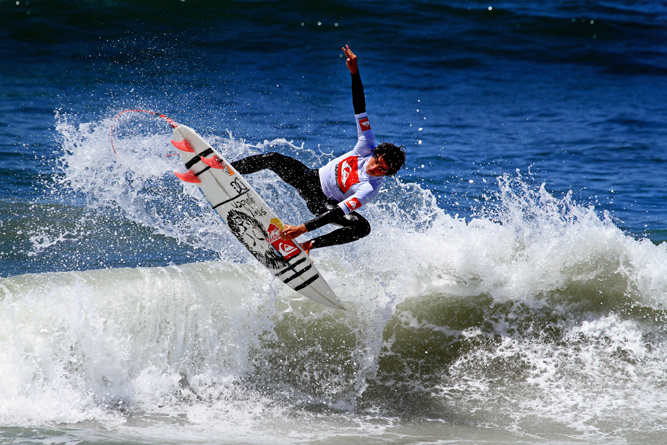 Mauro Diaz from Puerto Rico spinning slob. Fantastico!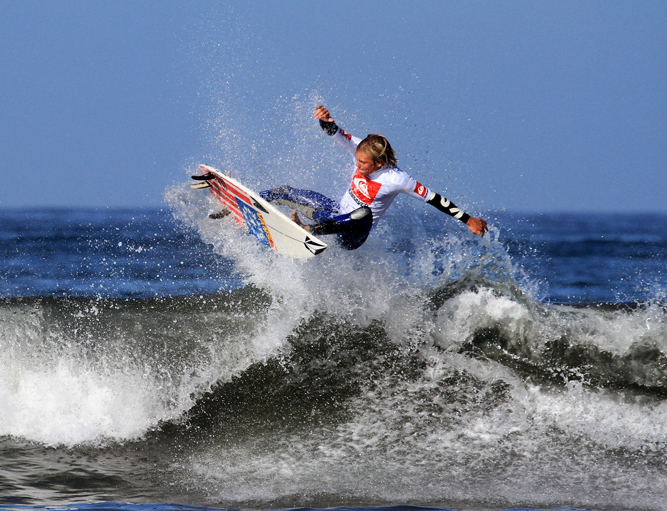 Just like a Bottle Rocket Brogie Panesi is all set for 4th of July.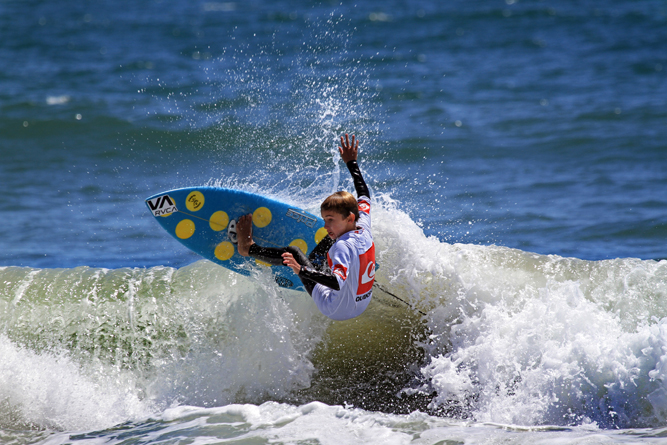 Look Mom, no hands!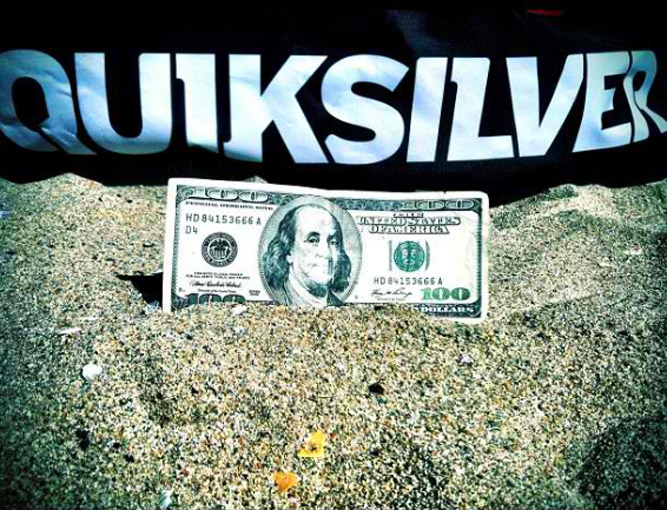 Brogie Panesi won $100.00 for his surfing and a Quik skateboard for this Instagram image of his winnings. All in a day's work.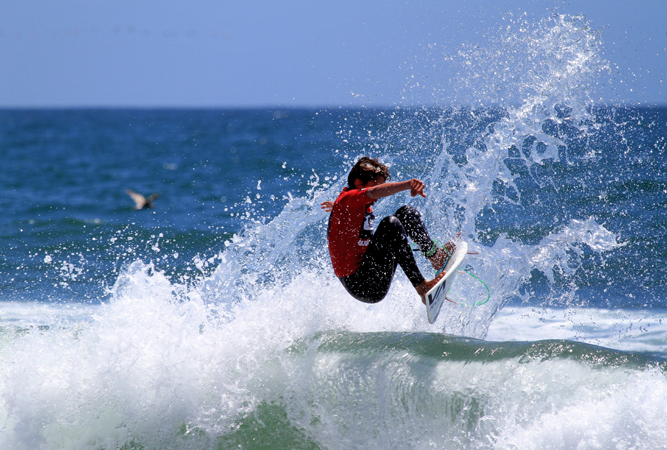 David Freud taking care of the closeout section.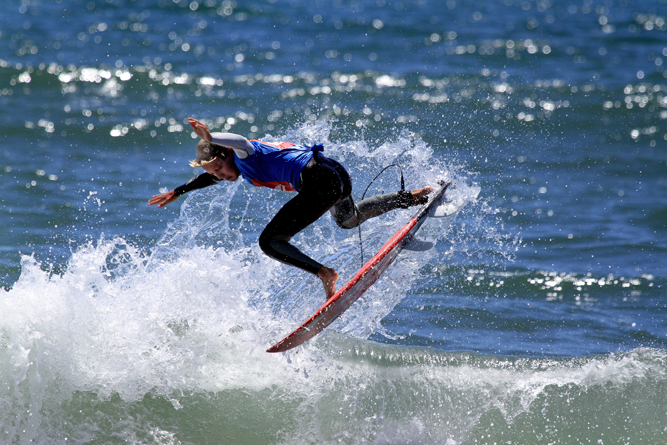 East Coast Airlines with captain Luke Gordon.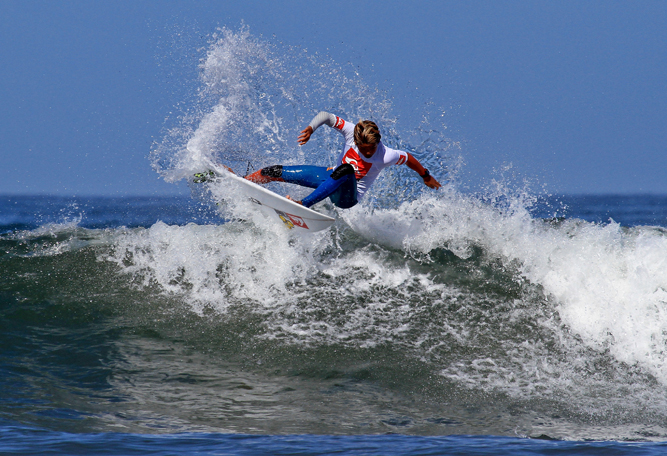 Recent Under 18s US Champ Kanoa Igarashi enjoying his backyard.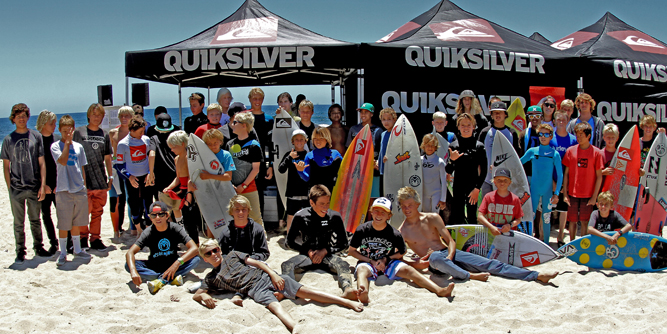 Watch out 2020, this is going to be one heavy crew.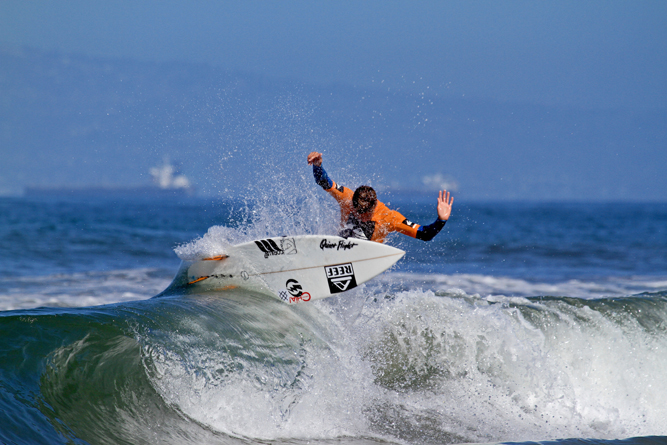 KOTG Huntington Beach Champ Daniel Glenn on his way to $600.00 and a trip to France to compete in the KOTG Championships.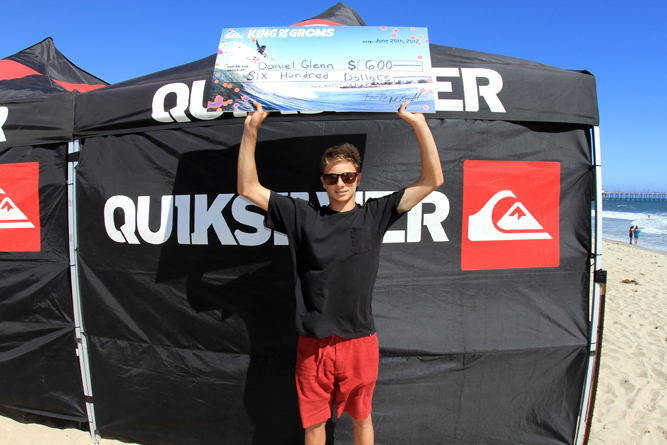 Winner winner chicken dinner...See ya in France Daniel!