John Mel Wins NSSA Explorer Menehune National Championships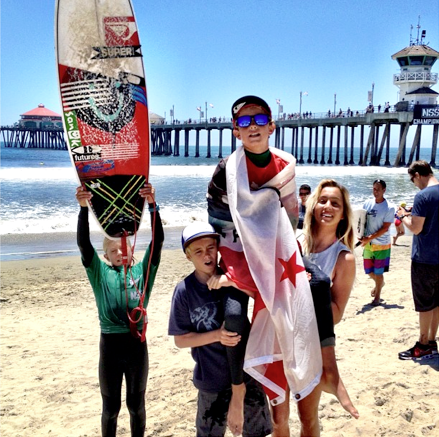 John Mel
has sealed another National Title winning the Explorer Menehuene Division at the NSSA Nationals in Huntington Beach, CA. Strategically surfing the  2-3' pier bowl rights, John was able to let his powerful backhand surfing go nuts earning him the top spot on the podium. The Final was a full pressure cooker with Fin McGill, Loa Ng, Eithan Osborne, Nick Marshall and fellow Quik team rider Luke Gordon all sharing the lineup. With some major heat in the water John was able to keep his cool until the horn sounded letting everyone know the competition had been boiled and that he was the new Champ. When asked about his win, John said "the level of competition at this years NSSA National's was super hard, so to get the win and represent California...I'm really happy!" Well done John. Everyone at Quik is stoked on John's big win and the best of luck to him and the rest of the Quiksilver team as NSSA Nationals continues through Tuesday July 3rd with the Open division.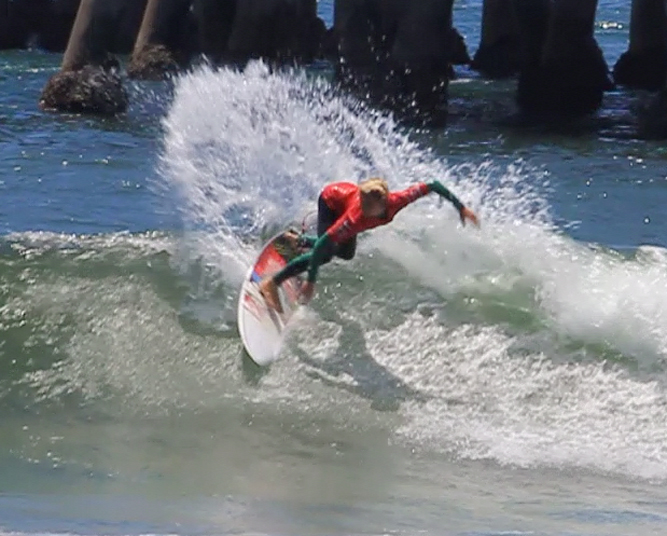 Sticking to a solid strategy, John was able to unleash his backhand attack on the competition.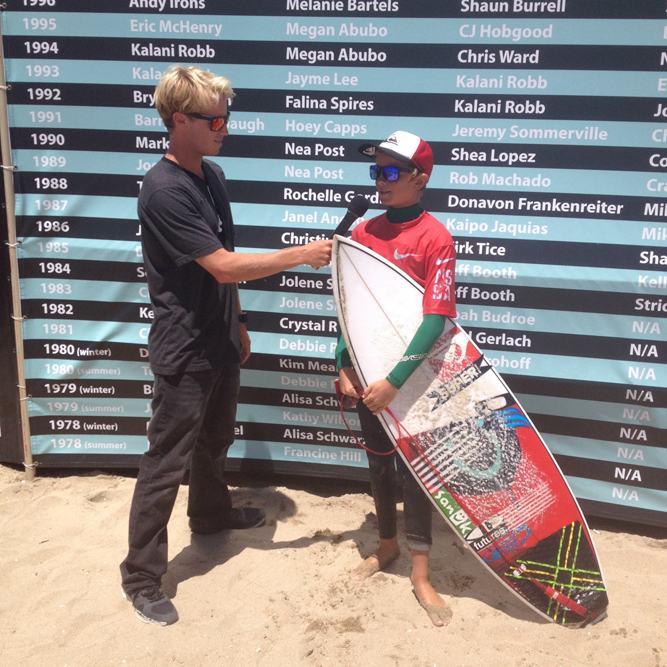 Post heat winnerview with your new NSSA Explorer Menehune National Champion.