Huntington Beach High School has No Agenda
Lisa Anderson, Peter Townend, danereynolds, Balaram Stack and even NFL Star Tony Gonzalez came out last night to Huntington Beach High School to see our latest surf film "No Agenda". $5 got you in the door with all proceeds going to the HB High Surf Team to help fund their upcoming trip to Australia. Once inside, Transworld Surf's Chris Cote welcomed on stage 
Dane Reynolds
,
Balaram Stack
and
Kanoa Igarashi
for a Q&A to see what makes the guys tick. As the lights dimmed and the film was projected onto the big screen everyone let out a cheer that continued until the credits rolled. When the film ended the party continued with a raffle that featured some epic prizes including a Dane Reynolds signed Channel Islands Surfboard. At the end of the night, $3,000 was raised for the HB High Surf Team's trip to Australia and a good time was enjoyed by all. "It was an epic gathering of the tribes with all the kids in town for Nationals, World Champion Surfers, danereynolds, and even legends from the NFL" said HB High Surf Team Coach Andy Verdone. Special thanks to danereynolds, Chris Cote, Balaram Stack, Kanoa Igarashi, Wahoos, Channel Islands, HSS, Dukes, Sugar Shack, Future Fins, Freak Traction, and Coach Verdone.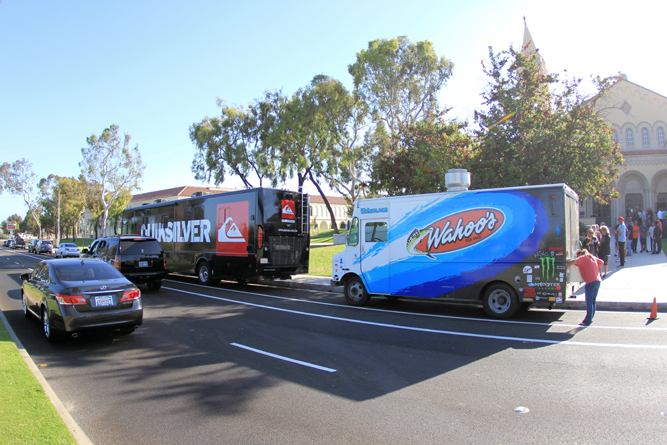 Rollin' with the homies.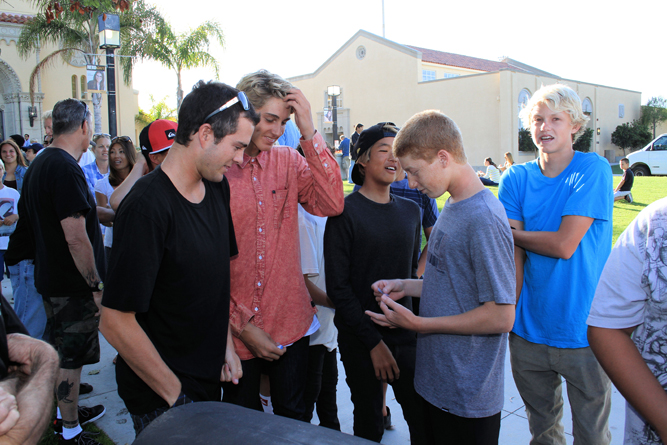 Some of Quik's finest up-and-comers get ready to join the feeding frenzy. Thanks Wahoos.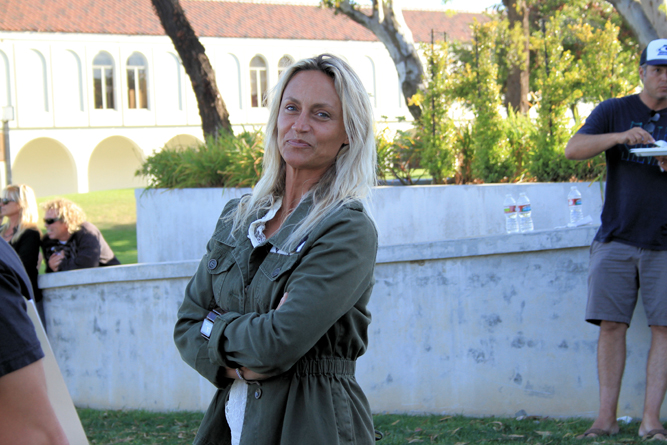 Oh, hi Lisa. What's up?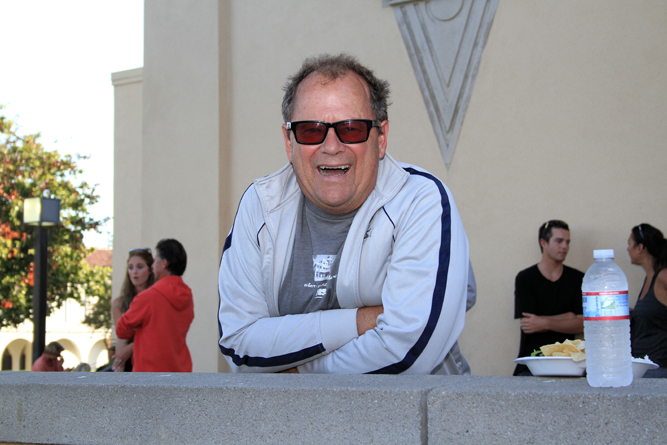 PT all smiles when it comes to anything surfing.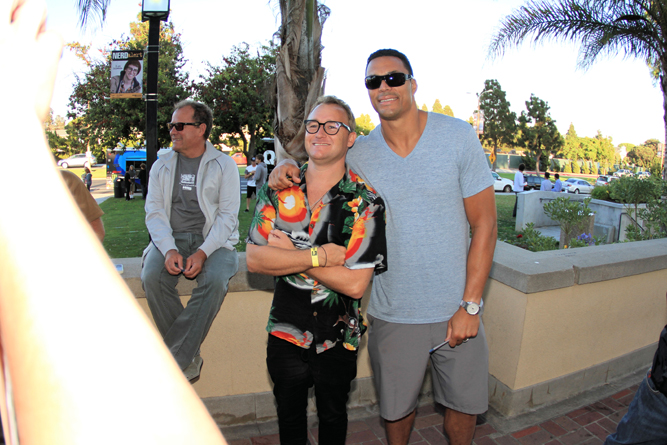 Waterboy Chris Cote and the NFL's Tony Gonzalez.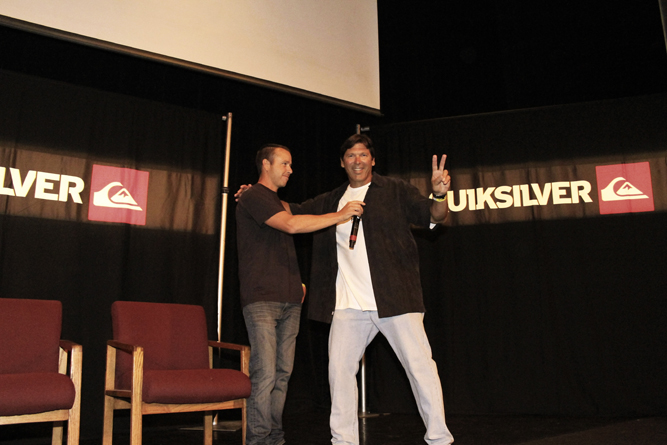 Peace and smiles for all. Todd Kline shares the mic with HBHS Surf Team coach Andy Verdone.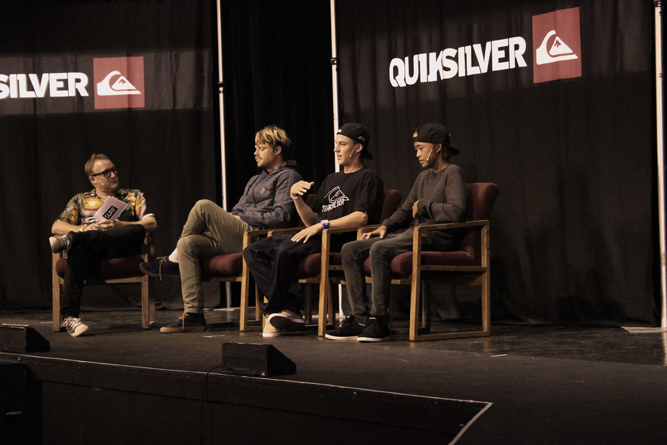 The Great Debaters...or something like that. Chris Cote, danereynolds, Balaram Stack and Kanoa Igarashi.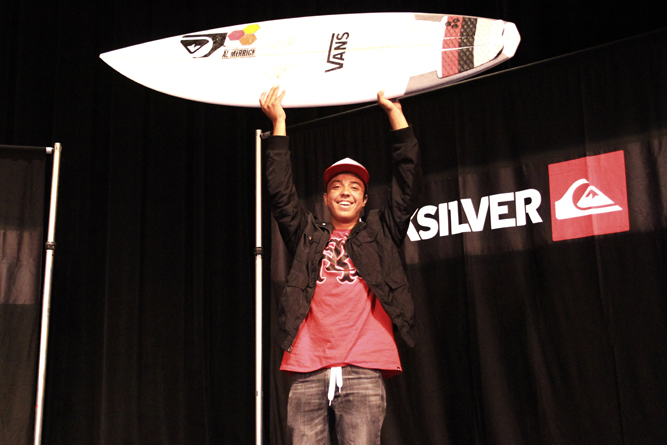 Finally, the dude who never wins anything won something. Stoked for ya buddy!
Subscribe to The Mountain and Wave