Stephanie Gilmore Wins 5th ASP World Surfing Title!

CONGRATULATE STEPHANIE! #5STEPH
Congratulate Stephanie by sharing your best '5s' on Instagram, Twitter and Facebook for a chance to win. What is a 5 you ask? Well, it could be a photo of anything from a high-five to a five-foot wave to five blades of grass, or simply a post-it with #5Steph written on it. Join the movement and get creative!
Join the Movement!
Don't forget to tag all photos with #5STEPH. We'll be handing out $100 a day to the people who post Stephanie's favorite photos, and the Quiksilver Foundation will donate $1 to Coeur de Foret for every photo tagged with #5STEPH* so get snapping! *up to $10,000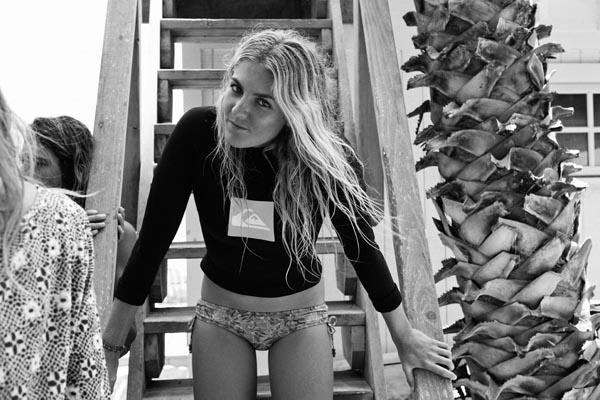 ROAD TO #5
Newly proclaimed 5th ASP Women's World Champion Stephanie Gilmore has dominated women's professional surfing since the day she appeared on the scene as a rookie in 2007 and captured her first world title- a feat still unmatched in professional surfing. In 2012, the 24-year-old Australian will now add 'Reigning World Champ' to a list of accomplishments that already includes the 20 elite World Tour victories, the 2010 Laureus Action Sports Person of the Year Award and the 2011 ESPN ESPY Female Action Sports Person of the Year Award. "Never underestimate yourself, trust yourself and your intuition, and enjoy the journey. Know that your own determination is your most powerful tool. If you're passionate about something, then success is merely the icing on the cake." -Stephanie Gilmore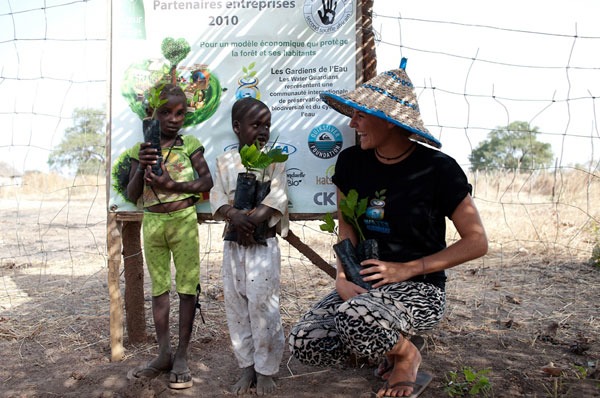 ALL ABOUT STEPHANIE
A brand ambassador for Quiksilver, Stephanie travels the globe as a photographer, musician and philanthropist. As she wanders from New York and Paris to Mexico, Indonesia and Africa with a vintage Fender strat guitar and a Nikon camera, Stephanie combines a love of surfing with the arts, forming relationships with a global creative community across cultures and continents. Stephanie's philanthropic work includes Movember charity foundation, sponsoring two children in Kenya and Ethiopia, and more recently wokring with the Coeur de Foret project to help build sustainable villages in Senegal.