Iconic Flare Denim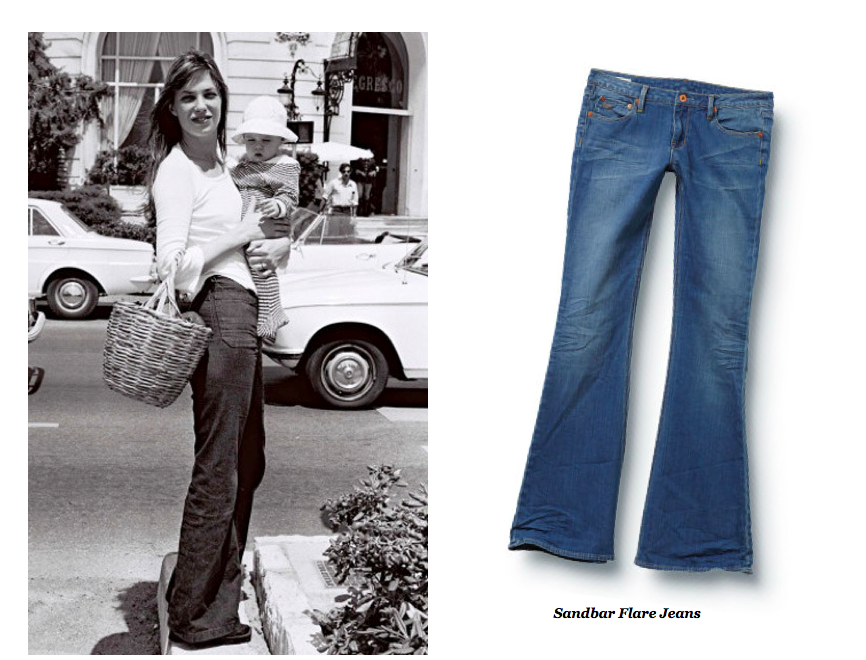 This summer and fall be inspired by one of the classic icons, Jane Birkin, and pull on a pair of Sandbar Flare Jeans.
While the weather is warm, make things easy with a simple tank and slip on sandals. Let your hair fly free and grab a shoulder bag with all your necessities.
When the weather turns cool, layer up the look with a tee and button down flannel. Tie your hair in a top knot and throw on a few chain necklaces for some umph.
Any time of year, the flare jean is always classic.