Now and Later: Autumn Gardens Maxi Skirt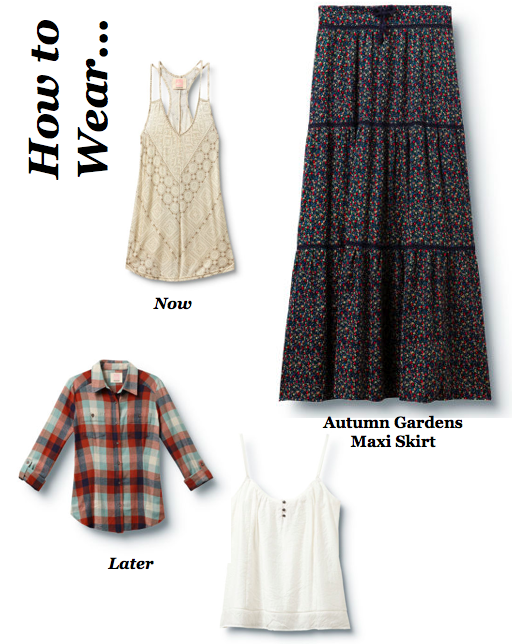 We are in August... crazy! Summer is coming to the end, so it's good to start thinking how you can transition pieces from now when the weather is still warm to later when the weather cools off.
Start with the Autumn Gardens Maxi skirt and for now wear it with the Lace Stripe Tank. Then transition to cooler temps by wearing it with the Edie Tank Top and then layering up with the Stormy Day Plaid Button Up Shirt.
Such a versatile piece to pick up now and wear it later!