Frozen Moments: Last Day to Vote
Today is the last day of  Frozen Moments, a Canadian surf shop video challenge.
WATCH THE VIDEOS AND VOTE FOR YOUR FAVORITE
for a chance to win a Cypher Fuseflex wetsuit so that you too can enjoy some cold water sessions this winter. Make your opinion count and you just might win. Voting ends tonight, August 15th, 2012 (11:59am PST).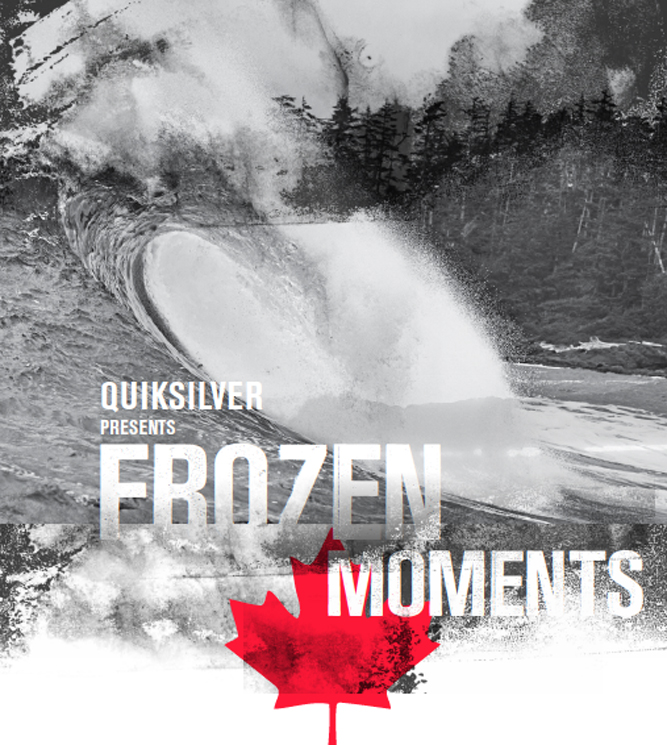 Quiksilver Canada Marketing Manager, Dario Phillips, sat down with Adam Dewolfe a Canadian filmer/editor that produced  the HTO surf shop video. Here is what Adam had to say...
What is it like surfing in Canada?
Surfing in Canada is "WILD" I'm still blown away every time i'm on a trip at the amount of nature that surrounds us west coasters as we bob around in our 5mills. Cold wise, the wetsuits that are out now are ridiculous, so warm and comfortable that its really not that big of deal so surf year round up here anymore. I spent so much time in Mexico growing up that  I don't care too much for the three week periods of cloud and rain that we get on occasion in Tofino, thats about it otherwise surfing in Canada is just swell.
What was your inspiration for this edit?
Inspiration for this edit was a dream sequence of an HTO shop worker on a relatively quiet day on Johnson st in victoria.  Only "normal" job i ever had was at Baskin Robbins and i remember a couple real quiet days in winter where i couldn't help but drift off to dream land while reading the latest issue of some surf mag.  In canada if you have a chance to go on a surf trip with Raph Bruhwiler as your guide im pretty sure you will feel like you are in a dream. Surfing, fishing, wild life tour guide, beach fires, drinking beer, shooting guns.  This is just what goes on every day up here ;)
What Surfers did your edit feature?
Raph Bruhwiler,Caine Mills, Mick Sheinberg and Me self filming a clip on my Ark surfboards Trimmonoid.
What did you like about the Frozen Moments concept?
It was a great way to show case some of the lesser known surfers in the scene up here, also really fun was to spark up some creativity and we all need more creativity in life.
Who is the next best surfer coming up in Canada?
Little KK,  Kalum Temple is surfing pretty fricken good right now. He is still so young lots of time to learn those Mute grab 3000's or whatever they are called.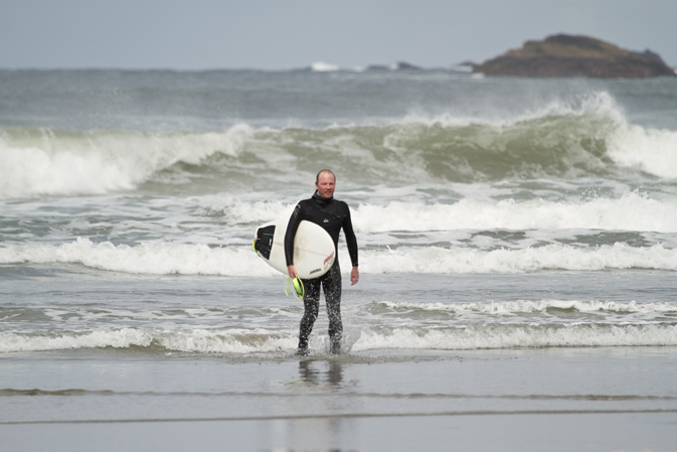 When not behind the camera, Adam Dewolfe isn't afraid to suit up and paddle out for a few.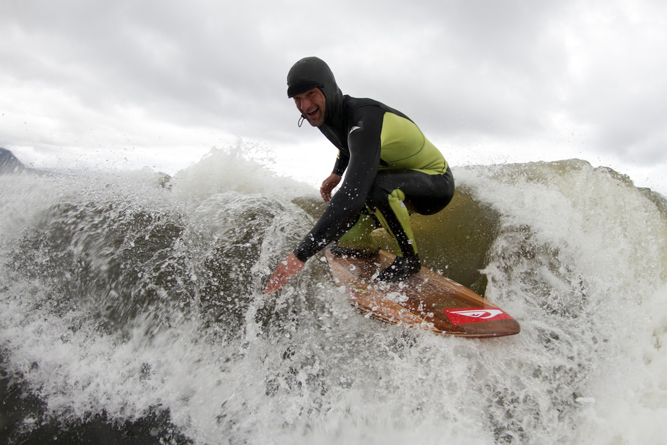 Raph Bruhwiler sampling a board shaped out of some local supplies.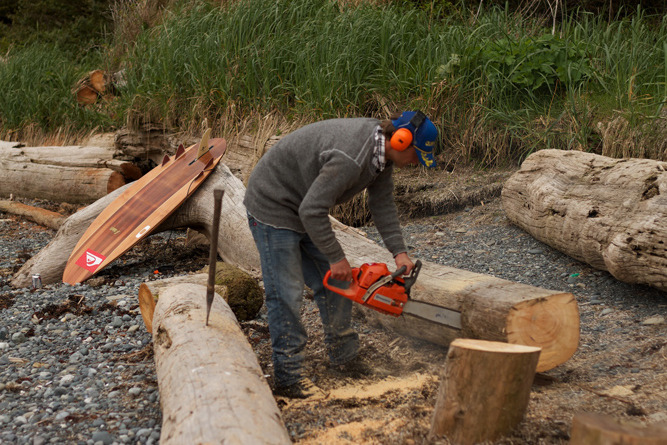 If you're looking to mix the great outdoors with a surf adventure, Canada is for you.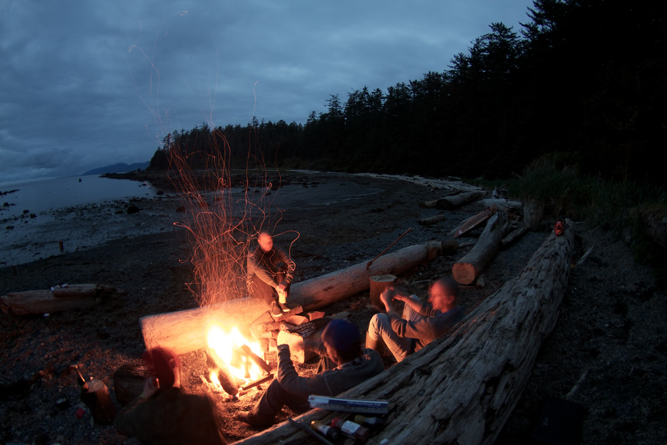 Don't you wish all evening surfs ended like this?