And The Winner Of The Right Coast Cup Is...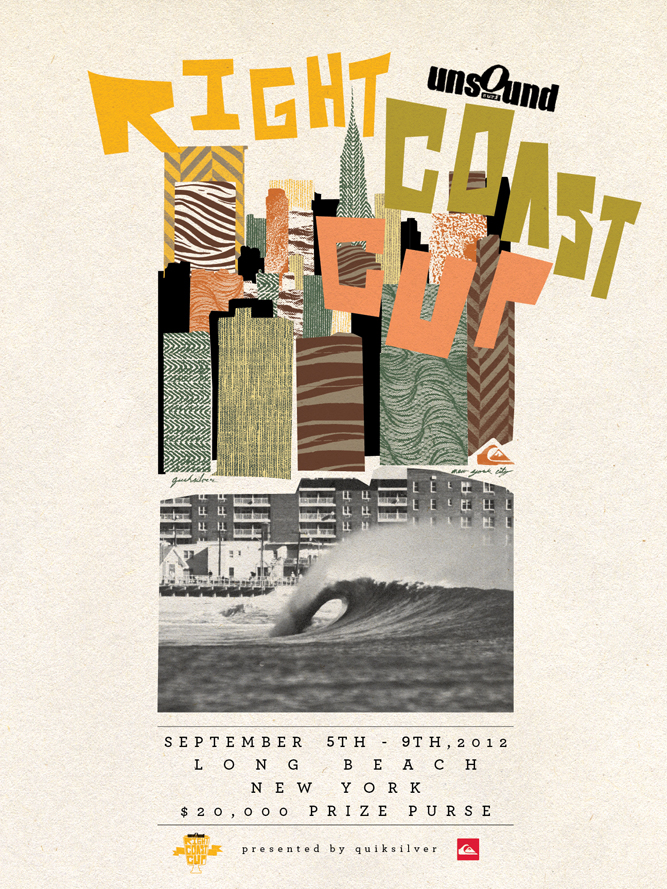 The unsOund Surf "Right Coast Cup" presented by Quiksiler went down last week, and for the second year in a row the mid Atlantic lit up with a hearty hurricane swell. Though the days leading up to the contest were riddled with small surf and less than ideal weather, on September 6th everything came together resulting in great weather and pumping surf. The contest was on.
As competitors arrived on site, they were psyching at the chance to surf glassy, head high waves with with a near empty line up. As news began to circulate that the comp was on, spectators eagerly joined the scene to witness more barrels, airs, and hacks than they knew what to do with. Stand outs like Gabe kling, Killian Garland, Blake Jones, and local boy Balaram Stack showed went nuts as each heat unfolded. Heat after heat, the performance level was continuously upped. After 8 hours of near perfect conditions, the winds began to put a texture on the Atlantic and the competitors agreed to finish up the contest the following morning, which was forcasting to be another solid day.
Even though Long Beach wasn't showing heaps of barrels like the previous day, Friday morning's punchy and playful waves had the competitors ripping. The final day saw a flurry of close heats as the contest worked its way through the Quarters and Semis. With a strong cheer squad on the beach, hometown hero Balaram Stack gave it his all but fell short in the Semis setting the stage for Gabe Kling and Blake Jones to go head to head in the final.
Although Gabe's fluid and powerful backhand looked unstoppable as he took first in every heat, when all was said and done it was Blake who found his rythym during the final and was crowned the winner of the Right Coast Cup.
A huge thanks to unsOund Surf and Long Beach, NY for being such gracious host. See you next year!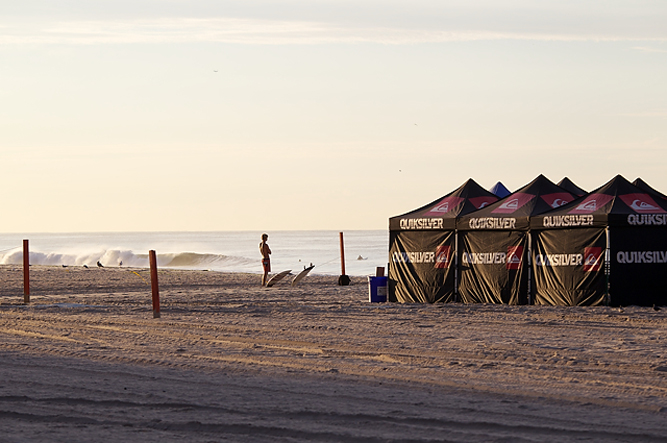 Not a bad view to have when showing up for your AM heat.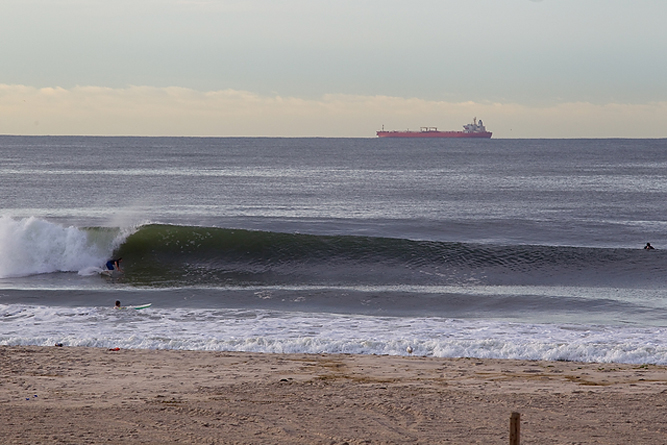 Good morning Long Beach, NY.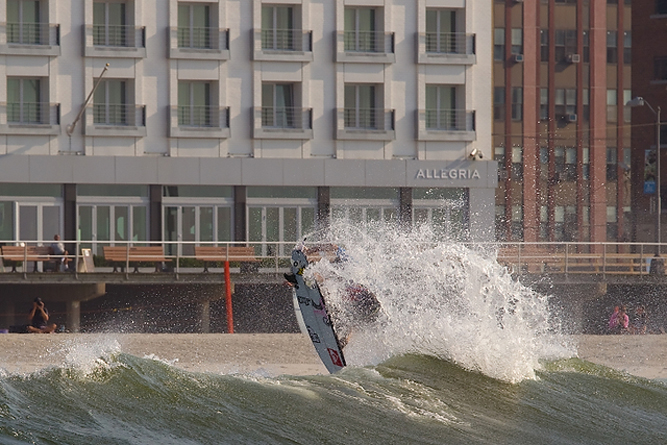 As Long Beach awakes in the background Balaram Stack is well into his day.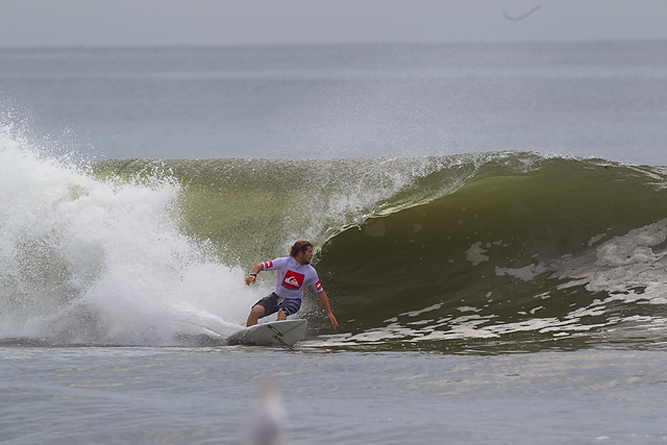 Leaning into a good one, Zach Humphrey's winds up for a backhand smack.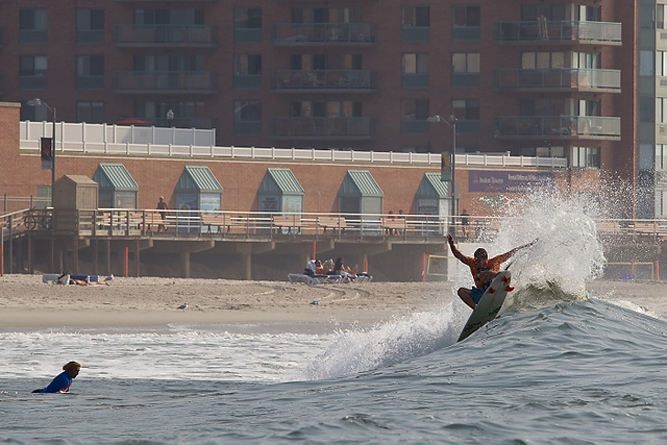 Jeremy Johnston, fins free in the city.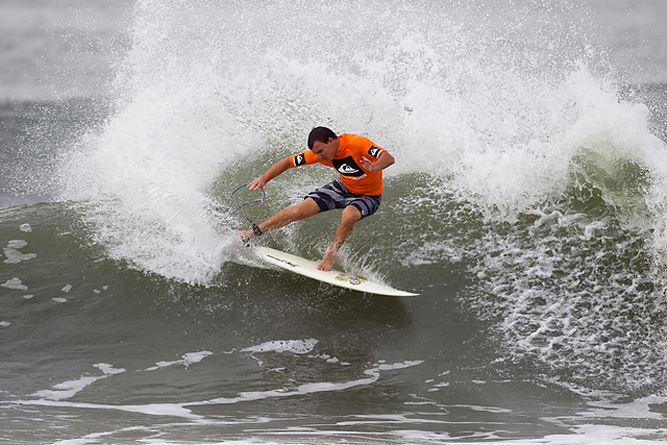 Gabe Kling can torque a turn with the best of them.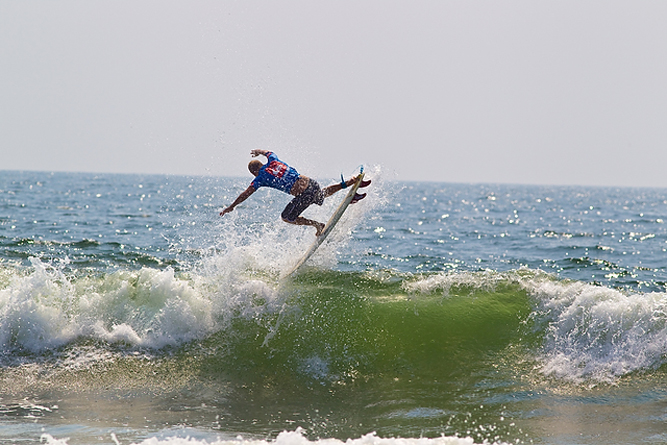 Looking solid throughout the event, Blake Jones found himself atop the podium. Congrats Blake!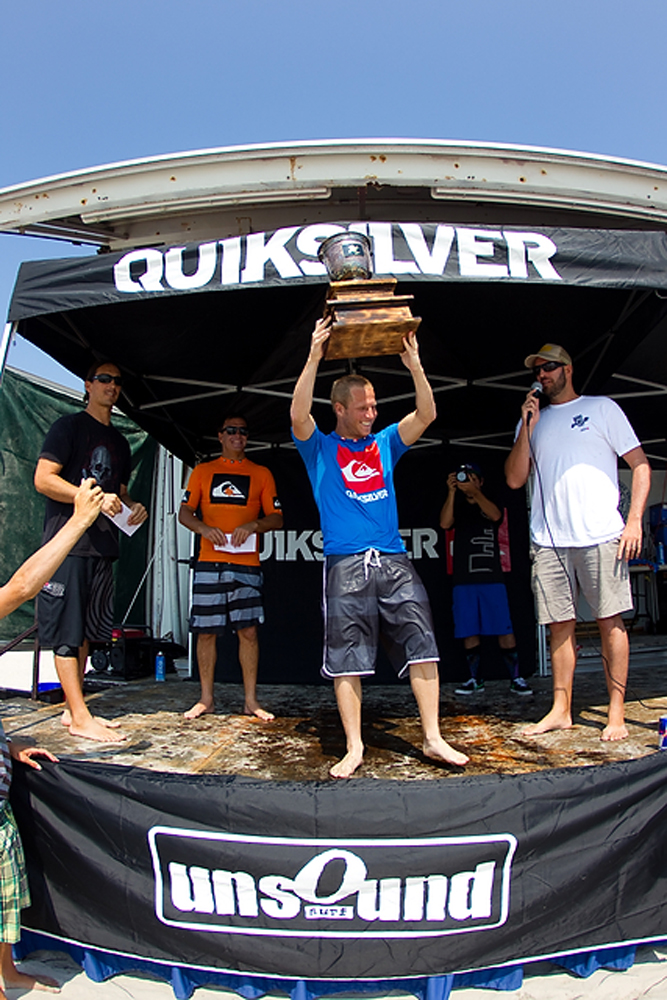 An all smiles Blake Jones hoist the Right Coast Cup.