Fall Denim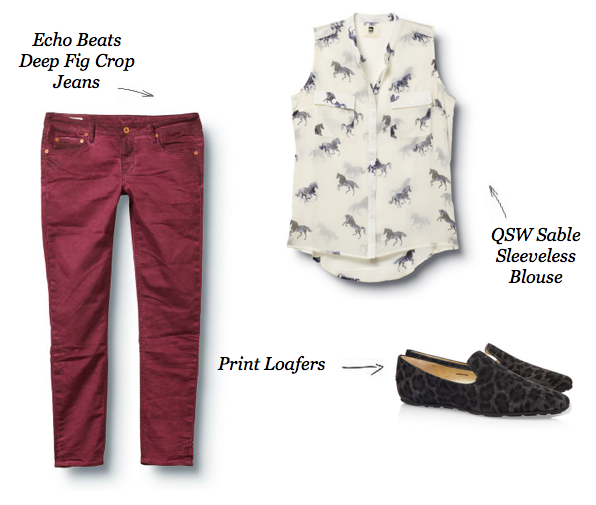 Start wearing fall colors and trends now, but keep it light while the heat lingers on.
I'm loving the Echo Beats Deep Fig Crop Jeans, and plan on wearing them all through fall. Right now, they look perfect with the QSW Sable Sleeveless Blouse. Fallish.. but still light and airy.
For an added element, throw on some print loafers.