Our Sweaters Are Going Places
Earlier this month we launched the
Traveling Sweater
, where nine of our favorite sweaters for Fall and Winter are embarking on a worldwide adventure! These chronicles are being documented cross one of our most favorite social media channels, Instagram! When you explore the hashtag
#TravelingSweater
you're able to witness live all the places our knits are going. We're especially fond of seeing how each unique woman is styling their sweater... Below, a few recent updates on our #TravelingSweater journeys, and some style cues we're digging from each gal who's wearing them!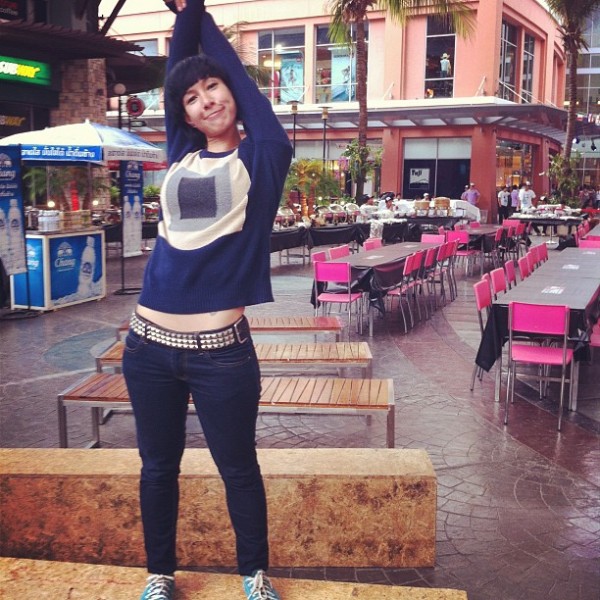 The
Flag Sweater
is currently in Bangkok, Thailand. TV Host Michele Segrave Daly toughens up the ensemble with dark skinnies, a studded belt, and converse.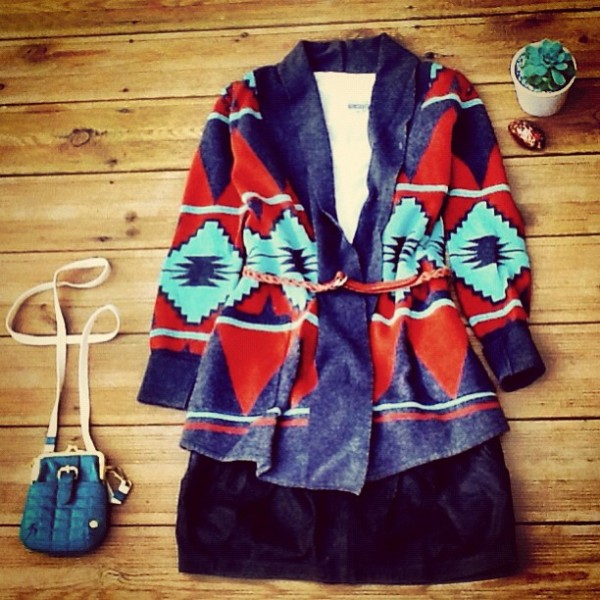 Let's trot a couple continents and countries over to the 
Campground Sweater
, which is making a stop in San Sebastian. QSW buddy Marta shows it's all in the accessories, adding a feminine, vintage feel with a little belt and an adorable coin purse.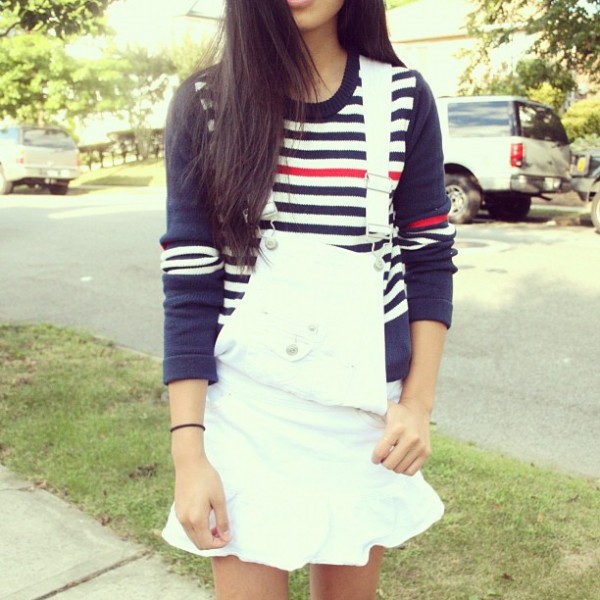 Across the Atlantic and back in the States, the
Sea Crew Sweater
has gallavanted over to Queens and landed on fashion blogger
Kristen Lam
. She's embracing a major fall trend - overalls, incorporating our striped number to keep the vibe classic cool.